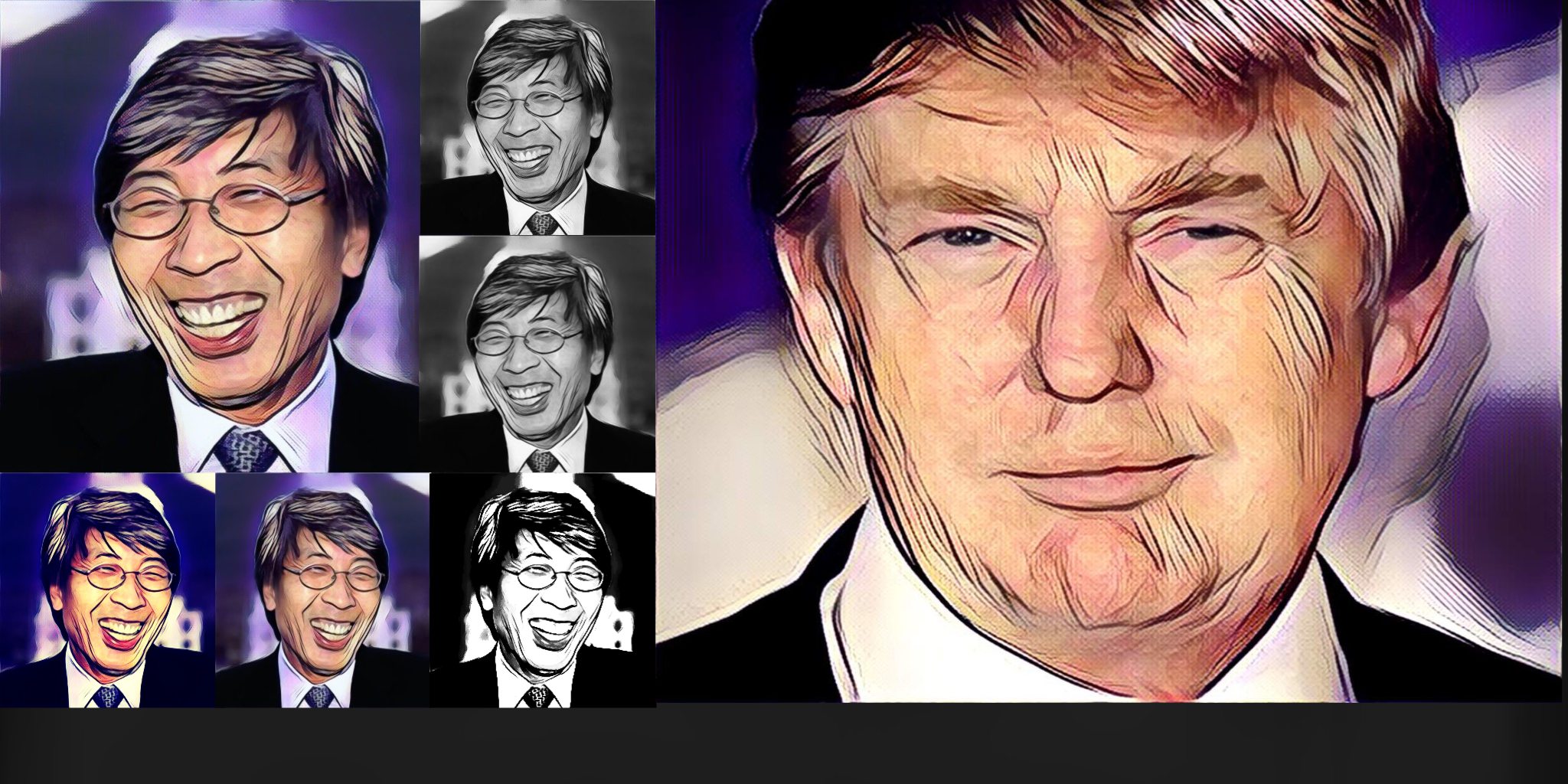 Din­ner and a biotech chat: Bil­lion­aire Patrick Soon-Sh­iong talks 'in­no­va­tion' with Pres­i­dent-elect Trump
While MD An­der­son has been mak­ing trou­ble for Patrick Soon-Sh­iong's can­cer moon shot cam­paign, the high-pro­file biotech bil­lion­aire has been mak­ing his case di­rect­ly with Pres­i­dent-elect Don­ald Trump, talk­ing about in­no­va­tion and health­care pri­or­i­ties over a meal Sat­ur­day night.
Soon-Sh­iong, who made a for­tune sell­ing Abrax­ane to Cel­gene, was on the week­end agen­da of the busy pres­i­dent-elect, who's been in­ter­view­ing po­ten­tial Cab­i­net picks and hob­nob­bing with the Re­pub­li­can elite at the Trump Na­tion­al Golf Club in Bed­min­ster, New Jer­sey. The line­up in­clud­ed one-time harsh crit­ic, and cur­rent fan, Mitt Rom­ney. And Soon-Sh­iong's din­ner with vice-pres­i­dent-elect Pence and Trump was spiced with some biotech chat­ter.
Soon-Sh­iong be­comes the first promi­nent in­dus­try fig­ure to speak di­rect­ly with Trump since his stun­ning up­set vic­to­ry. So what did they talk about?
"Dr. Patrick Soon-Sh­iong joined Pres­i­dent-elect Trump and Vice Pres­i­dent-elect Pence for din­ner this evening," says the Trump camp's lat­est mis­sive on his meet­ings Sat­ur­day. "The renowned doc­tor has ap­peared on the cov­er of Forbes for his ad­vances in find­ing a cure for can­cer. They dis­cussed in­no­va­tion in the area of med­i­cine and na­tion­al med­ical pri­or­i­ties that need to be ad­dressed in our coun­try."
No one has told me any­thing about this talk, but the in­dus­try will be work­ing hard to in­flu­ence Trump's po­si­tion and poli­cies on pric­ing new drugs—where the in­no­va­tion rub­ber hits the road. Soon-Sh­iong's sit-down with Trump comes as in­dus­try ex­ecs ap­pear to be gain­ing con­fi­dence that his in­au­gu­ra­tion may well boost in­vestors' con­fi­dence in the in­dus­try.
Soon-Sh­iong's camp did not an­swer my query about the de­tails of their con­ver­sa­tion, but the bil­lion­aire didn't miss a chance to spot­light his ac­cess in a tweet.
In­cred­i­ble hon­or din­ing w/Pres-elect @re­al­Don­aldTrump last night. He tru­ly wants to ad­vance #health­care for all. https://t.co/z6qRV9Cf­Do

— Dr. Pat Soon-Sh­iong (@Dr­Pat­Soon­Sh­iong) No­vem­ber 20, 2016