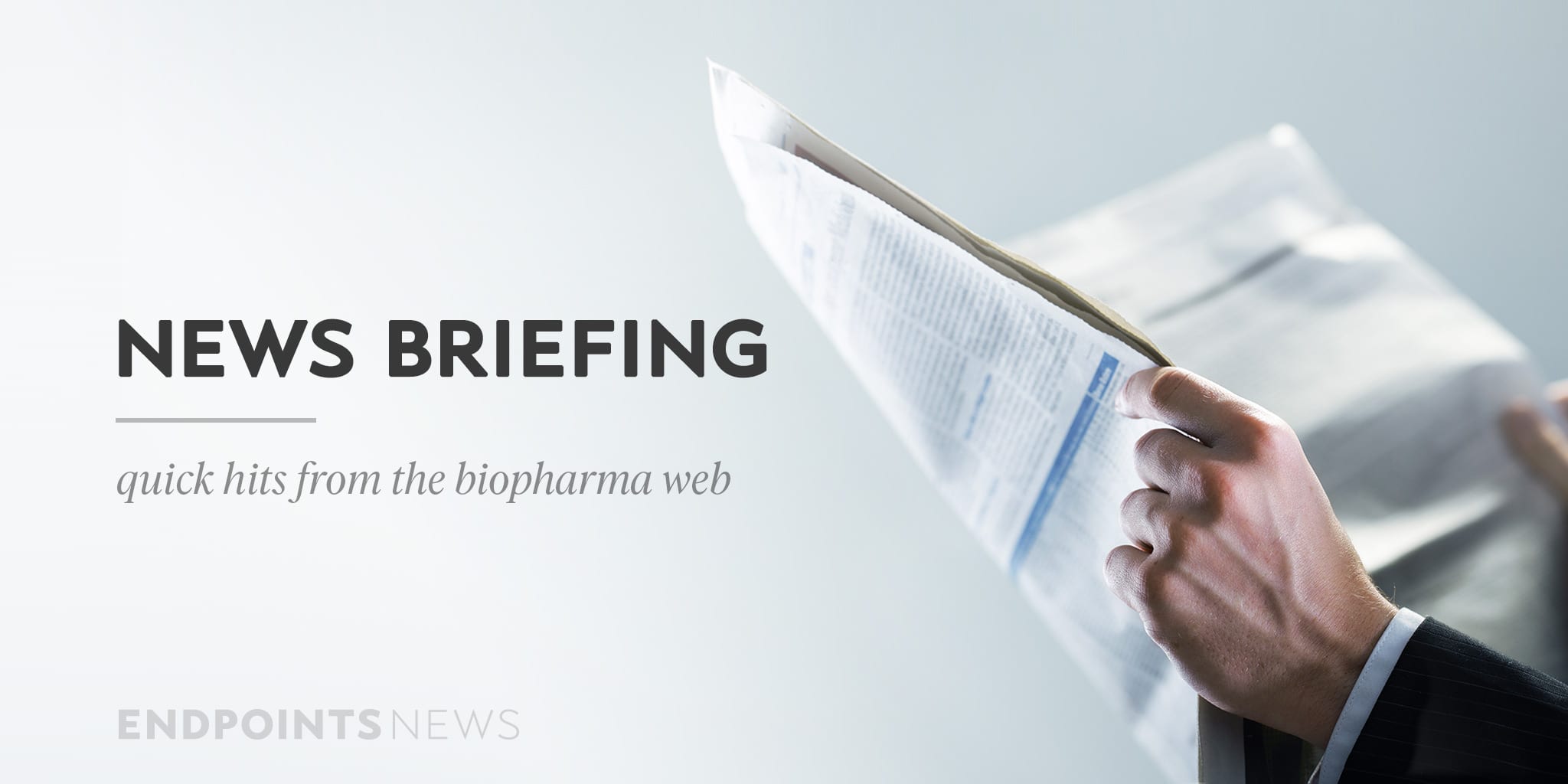 WHO is­sues new guide­lines for gene edit­ing; Doud­na-backed Cari­bou launch­es its first al­lo­gene­ic CAR-T tri­al
Three years af­ter news of the birth of two gene-edit­ed ba­bies shocked ethi­cists, reg­u­la­tors and bi­ol­o­gists around the world, World Health Or­ga­ni­za­tion ex­perts called for the es­tab­lish­ment of a new whis­tle-blow­ing mech­a­nism to help pre­vent fu­ture un­safe or un­eth­i­cal us­es of CRISPR and oth­er gene edit­ing tech­nolo­gies.
The rec­om­men­da­tion was one of a se­ries the WHO pan­el is­sued Mon­day in a pair of re­ports de­signed to guide glob­al gov­er­nance of gene edit­ing. The pan­el was con­vened in De­cem­ber 2018, weeks af­ter Chi­nese sci­en­tist He Jiankui an­nounced two ba­bies were born from em­bryos he edit­ed, and fol­lows a sim­i­lar ef­fort from the In­ter­na­tion­al Com­mis­sion on the Clin­i­cal Use of Hu­man Germline Genome Edit­ing, which re­leased a se­ries of rec­om­men­da­tions last year.
Both pan­els have broad­ly con­demned germline edit­ing — i.e. mak­ing her­i­ta­ble changes to DNA, by edit­ing em­bryos, sperm or eggs — not­ing the tech­nol­o­gy is not so­phis­ti­cat­ed enough for re­searchers to make such ed­its safe­ly and ar­gu­ing that, even if it be­comes pos­si­ble to do so, it should on­ly be done for se­ri­ous dis­or­ders.
In ad­di­tion to the whistle­blow­ing mech­a­nism, the new re­ports al­so call for an in­ter­na­tion­al reg­istry to track all gene edit­ing ex­per­i­ments, al­though they ac­knowl­edge that the or­ga­ni­za­tion can't com­pel coun­tries or com­pa­nies to co­op­er­ate. Ac­cord­ing­ly, they call for new meth­ods to spot bad ac­tors, par­tic­u­lar­ly as such ex­per­i­ments be­come cheap­er and more wide­ly ac­ces­si­ble. — Ja­son Mast
Doud­na-backed Cari­bou launch­es its first al­lo­gene­ic CAR-T tri­al
Less than two weeks af­ter Cari­bou Bio­sciences, launched out of No­bel Prize win­ner Jen­nifer Doud­na's lab, filed its IPO pa­per­work to go pub­lic, the biotech is mak­ing more waves in the cell ther­a­py world.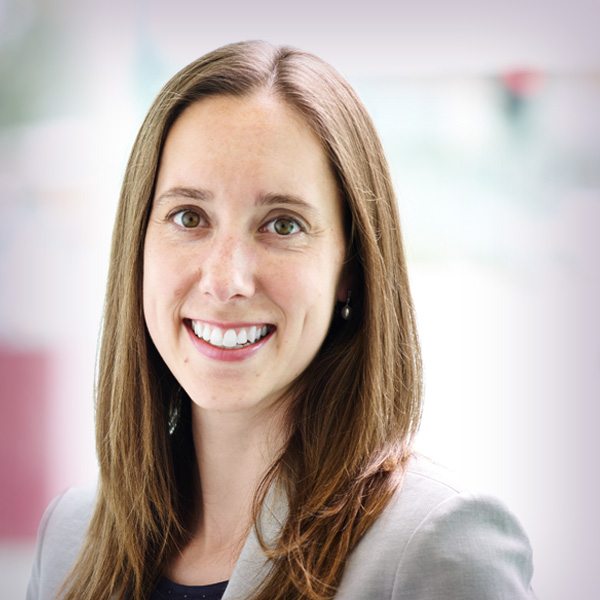 Rachel Hau­r­witz
Cari­bou of­fi­cial­ly launched its first in-hu­man study of an al­lo­gene­ic CAR-T with an eye on liq­uid tu­mors Mon­day morn­ing, an­nounc­ing the dos­ing of its first pa­tient in a Phase I tri­al. The ther­a­py, known as CB-010, is be­ing eval­u­at­ed to re­duce the risk of graft-ver­sus-host dis­ease in or­der to boost CAR-T an­ti­tu­mor ac­tiv­i­ty.
"We be­lieve that im­prov­ing cell per­sis­tence is the key to un­lock­ing the full po­ten­tial of these ther­a­pies," CEO Rachel Hau­r­witz said in a state­ment. "Us­ing our tech­nolo­gies, we ed­it the genome of healthy donor-de­rived T cells to en­able high­ly spe­cif­ic and ef­fi­cient in­ser­tion or dele­tion of genes at mul­ti­ple sites."
Cari­bou's ap­proach in­volved a hy­brid DNA/RNA edit­ing plat­form, which Hau­r­witz calls chRD­NA (pro­nounced "chardon­nay," like the wine). The biotech be­lieves the hy­brid guides can pre­vent off-tar­get edit­ing com­mon­ly seen in cur­rent CRISPR ap­pli­ca­tions.
The ther­a­py tar­gets CD-19 us­ing a CRISPR-based ap­proach, and in ad­di­tion al­so take out PD-1. In the­o­ry, the sec­ondary step amps up the body's T cells even more than they would be oth­er­wise.
The study will en­roll about 50 adults with re­lapsed or re­frac­to­ry B cell non-Hodgkin lym­phoma, ac­cord­ing to clin­i­cal­tri­als.gov. In the dose-es­ca­la­tion por­tion, adults who have failed at least two lines of chemo or im­munother­a­py will be ad­min­is­tered CB-010 af­ter go­ing through a process that de­pletes their nat­ur­al T cells.
Cari­bou will fol­low a "stan­dard 3+3 dose es­ca­la­tion de­sign," the com­pa­ny said. Those who pre­vi­ous­ly re­ceived a CD-19 ther­a­py will be ex­clud­ed. — Max Gel­man
Rayze­Bio nabs new dis­cov­ery part­ner
Rayze­Bio has seen a quick rise since launch­ing back in Au­gust 2020, and now they have a new part­ner to fur­ther their ef­forts in ra­dio­phar­ma­ceu­ti­cals.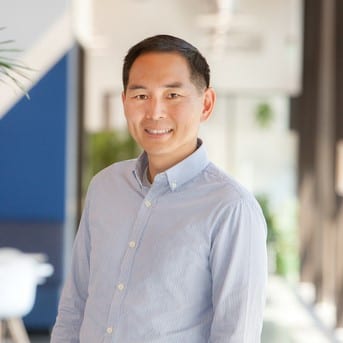 Ken Song
The San Diego biotech is team­ing up with Cana­di­an out­fit 48Hour Dis­cov­ery to de­vel­op new pep­tide-based treat­ments for can­cer us­ing the ra­dio­phar­ma plat­form, the com­pa­nies an­nounced Mon­day. Fi­nan­cial terms of the deal were not dis­closed.
"For this col­lab­o­ra­tion project, 48Hour Dis­cov­ery will iden­ti­fy po­tent lig­ands for a se­ries of tar­gets se­lect­ed by Rayze­Bio," Rat­mir Der­da, CEO of 48Hour Dis­cov­ery, said in a state­ment. "This project will help us fur­ther val­i­date the po­ten­tial of our bil­lion-scale mol­e­c­u­lar li­braries and cloud-based dis­cov­ery pipeline."
Rayze­Bio CEO Ken Song hint­ed at a pos­si­ble IPO last month when the biotech com­plet­ed its Se­ries C raise, not­ing the round might be its last pri­vate fundraise. Song has al­ready led the com­pa­ny to more than $250 mil­lion across pri­vate fund­ing rounds. — Max Gel­man