Drum­beat of bad news con­tin­ues at On­coMed as Cel­gene dumps op­tion on one of its last pipeline ef­forts
Five years ago, On­coMed $OMED looked like one of the hottest on­col­o­gy com­pa­nies in the US, bask­ing in the glow of a multi­bil­lion-dol­lar deal with the go-go team at Cel­gene.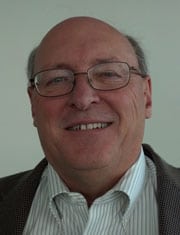 John Lewic­ki
Then its lead drugs foundered in a se­ries of clin­i­cal dis­as­ters last year that pre­saged Glax­o­SmithK­line's ex­it from their part­ner­ship. The com­pa­ny re­struc­tured in the spring of 2017, right af­ter Bay­er bowed out. CEO Paul Hast­ings hit the ex­it ear­ly this year. And this morn­ing Cel­gene is cut­ting loose from one of their re­main­ing op­tions, pass­ing on a li­cense to On­coMed's lead drug — a bis­pe­cif­ic an­ti­body dubbed navi­cix­izum­ab (an­ti-DLL4/VEGF bis­pe­cif­ic, OMP-305B83).
Com­pa­ny ex­ecs said Cel­gene's de­ci­sion to hand back world­wide rights was dri­ven by "strate­gic prod­uct port­fo­lio con­sid­er­a­tions." There are two more drugs left in the pact: etig­ilimab and ros­man­tuzum­ab.
Back when On­coMed signed up with Cel­gene, its shares were trad­ing at more than $29. This morn­ing it will start trad­ing at about 10% of that fig­ure, with a much di­min­ished mar­ket cap of $107 mil­lion.
The bis­pe­cif­ic is in a Phase Ib study for pa­tients with ovar­i­an can­cer, and On­coMed ex­pects to of­fer some pre­lim­i­nary da­ta at ES­MO in Oc­to­ber.
"While we are dis­ap­point­ed in Cel­gene's de­ci­sion, we thank them for the pro­duc­tive in­ter­ac­tions in eval­u­at­ing navi­cix­izum­ab, and we re­spect their de­ci­sion giv­en their pipeline pri­or­i­ti­za­tion and fo­cus," said CEO John Lewic­ki, who added that he's re­view­ing his prospects with the drug.