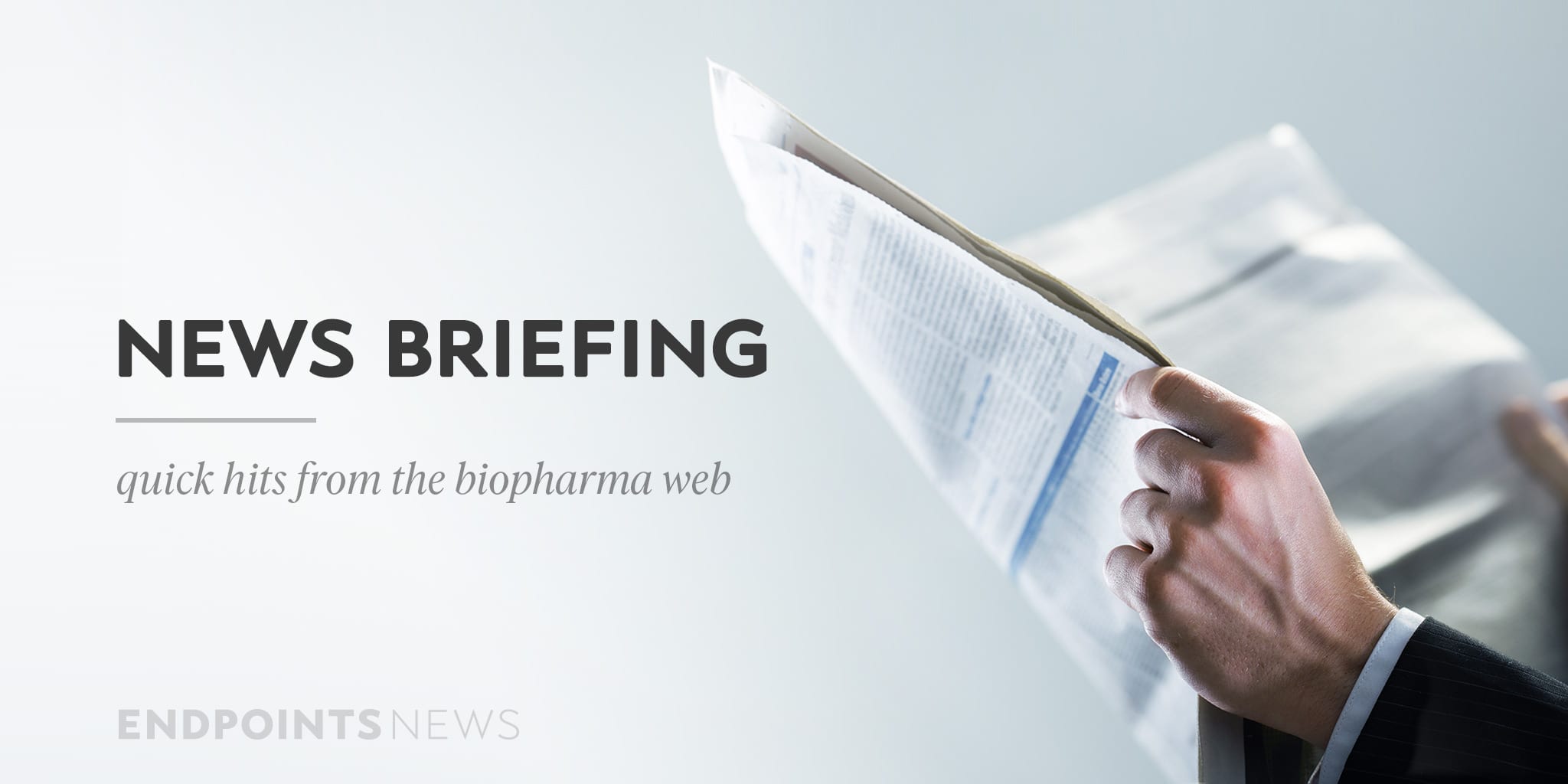 Eli Lil­ly part­ners with Alzheimer's cen­ter for PhI­II study; New tu­ber­cu­lo­sis con­sor­tium emerges in $218M+ project
As Eli Lil­ly preps to sub­mit its Alzheimer's can­di­date do­nanemab to the FDA fol­low­ing Bio­gen's Aduhelm ap­proval, the Big Phar­ma is work­ing to col­lab­o­rate with a Phoenix re­search in­sti­tute to ad­vance the pro­gram's Phase III study.
Lil­ly will team up with the Ban­ner Alzheimer's In­sti­tute to see whether do­nanemab can slow clin­i­cal pro­gres­sion, the com­pa­ny an­nounced Thurs­day. Ban­ner will sup­port the en­roll­ment of tri­al par­tic­i­pants with and with­out the e4 type of apolipopro­tein E.
"This col­lab­o­ra­tion com­bines Lil­ly's more than 30 years of ded­i­ca­tion to Alzheimer's re­search with Ban­ner's unique ex­per­tise and show­cas­es our col­lec­tive com­mit­ment to part­ner with­in the health care com­mu­ni­ty to find po­ten­tial treat­ments to end this dev­as­tat­ing dis­ease," said Lil­ly chief of pain and neu­rode­gen­er­a­tion Mark Mintun in a state­ment.
En­roll­ment of the study is planned for lat­er this year.
Lil­ly an­nounced its plans to sub­mit the do­nanemab on­ly a few weeks af­ter the con­tro­ver­sial ac­cel­er­at­ed ap­proval for Bio­gen's drug. Like Aduhelm, do­nanemab aims to clear amy­loid from the brain. Last month's green light in­di­cat­ed at least some reg­u­la­tors con­sid­er amy­loid clear­ance rea­son­ably like­ly to lead to cog­ni­tive ben­e­fit.
New tu­ber­cu­lo­sis con­sor­tium comes to­geth­er in $218M+ project
A new col­lab­o­ra­tion to fight tu­ber­cu­lo­sis has launched in the Nether­lands, and it's picked up a hefty heap­ing of cash.
Unite4TB is start­ing off with a sev­en-year, $218.6 mil­lion project to ad­vance re­search for the dead­ly dis­ease, the group an­nounced Thurs­day. The goal is to fund clin­i­cal re­search for new drugs and po­ten­tial com­bi­na­tions of ex­ist­ing med­i­cines to work against drug-re­sis­tant and drug-sen­si­tive tu­ber­cu­lo­sis.
"By bring­ing to­geth­er lead­ing ex­perts from the pub­lic and pri­vate sec­tors in Eu­rope and be­yond, UNITE4TB is well placed to de­liv­er re­sults that will ac­cel­er­ate the de­vel­op­ment of bet­ter treat­ment reg­i­mens to tack­le this dis­ease," Pierre Meulien, ex­ec­u­tive di­rec­tor of the in­cu­ba­tor that launched the col­lab­o­ra­tion, said in a state­ment.
The con­sor­tium has brought to­geth­er 30 com­pa­nies from 13 dif­fer­ent coun­tries in its ef­fort.