Eli Lil­ly un­veils an $850M makeover as Trump pounds the ta­ble for new US jobs, man­u­fac­tur­ing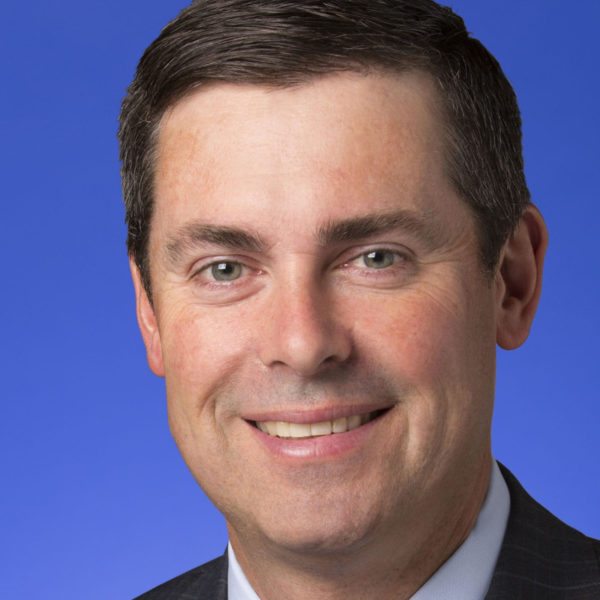 David Ricks, Lil­ly
Eli Lil­ly has a present for Pres­i­dent Trump. At a time Trump has been pound­ing on big com­pa­nies in gen­er­al and Big Phar­ma in spe­cif­ic for more US jobs and de­vel­op­ment, Eli Lil­ly is launch­ing an $850 mil­lion ren­o­va­tion plan for its US fa­cil­i­ties.
The In­di­anapo­lis-based Lil­ly un­veiled a blue­print to in­vest in its re­search labs, man­u­fac­tur­ing ops and its head­quar­ters in In­di­ana.
"Our fu­ture at Lil­ly is bright, as we're on a path to launch 20 new prod­ucts in a 10-year time frame," Lil­ly CEO Dave Ricks said. "As we have for our en­tire 140-year his­to­ry, we con­tin­ue to see In­di­ana and the Unit­ed States as at­trac­tive places to re­search and make the med­i­cines that we sell around the world."
That mes­sage will sell well in Wash­ing­ton, DC.
The new projects in­clude an $85 mil­lion ex­pan­sion of its Trulic­i­ty (du­laglu­tide) de­vice as­sem­bly op­er­a­tions in the US, which should al­so help ap­pease Trump, who's been par­tic­u­lar­ly fo­cused on bring­ing man­u­fac­tur­ing jobs "back" to the US. And Ricks hit hard on the new con­struc­tion jobs that would be cre­at­ed in 2017 as they pushed ahead with the cap­i­tal project.
Ricks may have found him­self out of step with the tenor and times in Wash­ing­ton DC ear­li­er this year, as the com­pa­ny fo­cused on trim­ming its staff. In ear­ly Feb­ru­ary, just weeks af­ter un­veil­ing plans to lay off 485 staffers that had been in­volved in the failed solanezum­ab pro­gram, the com­pa­ny spread word that it was look­ing for 200 re­searchers to take a "vol­un­tary ex­it."
While Lil­ly spends a rel­a­tive­ly large por­tion of its rev­enue on R&D, for­mer CEO John Lech­leit­er al­ways made a point of keep­ing a care­ful han­dle on spend­ing over­all. And that in­clud­ed hir­ing.
At the end of 2015, Eli Lil­ly em­ployed 41,275 peo­ple, in­clud­ing ap­prox­i­mate­ly 23,425 em­ploy­ees out­side the US. But it's al­so been ship­ping jobs over­seas. Five years ear­li­er Lil­ly em­ployed 40,360 peo­ple, in­clud­ing ap­prox­i­mate­ly 20,300 em­ploy­ees out­side the Unit­ed States.