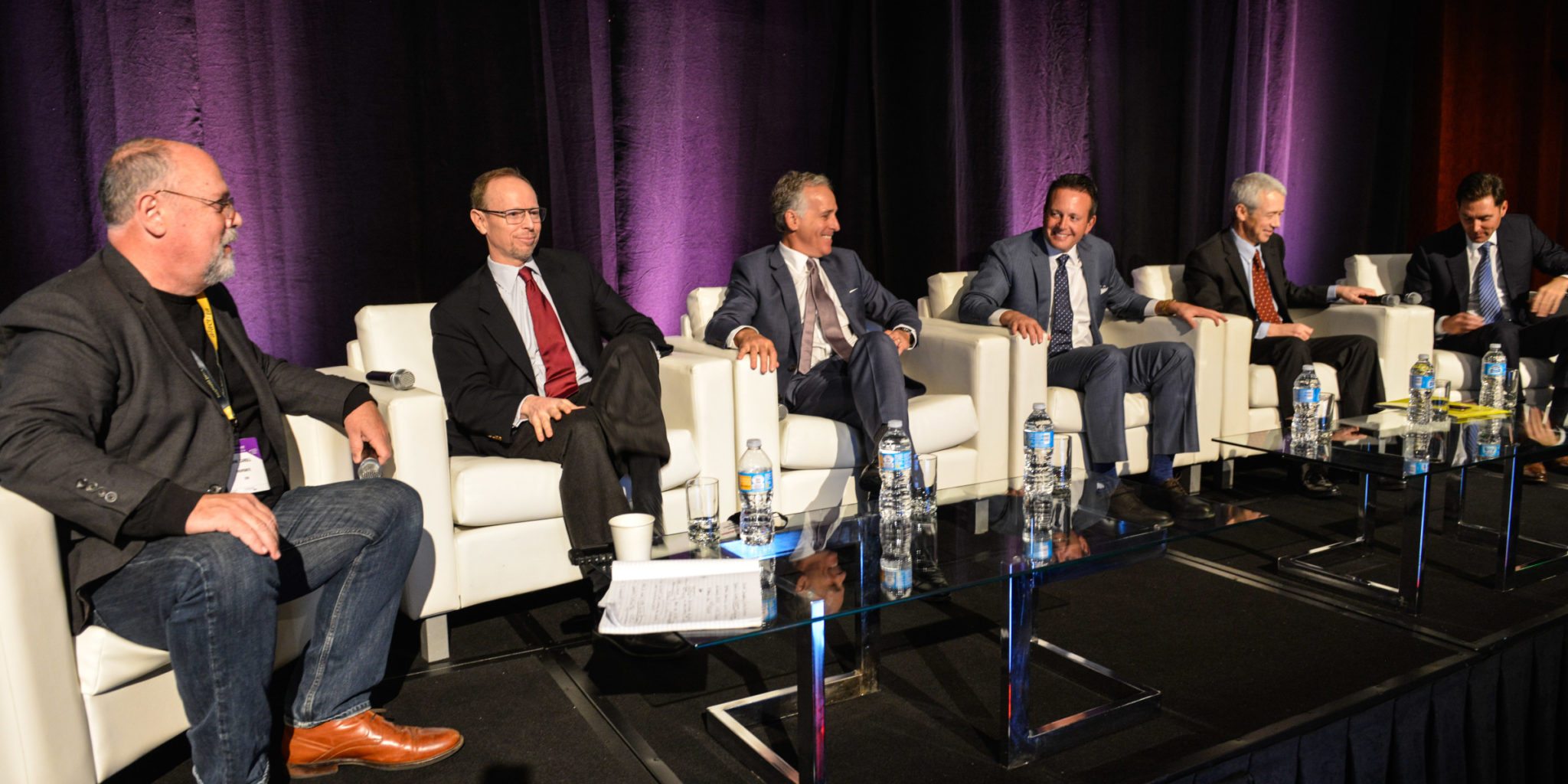 End­points Video spot­light: The de­bate over drug pric­ing takes cen­ter stage in 2017
If you thought the drug pric­ing de­bate looked big in 2016, wait for what 2017 has in store for you.
At JP Mor­gan ear­li­er this month, End­points News gath­ered to­geth­er some of the top in­dus­try play­ers to dis­cuss the lat­est news on pric­ing strate­gies as well as dif­fer­ent per­spec­tives on what it's go­ing to take to sat­is­fy the grow­ing pub­lic de­mand for price re­forms.
This was just be­fore Pres­i­dent Trump lined up a broad­side that would rat­tle every win­dow in phar­ma.
What­ev­er di­rec­tion this goes on Capi­tol Hill, it's quite cer­tain that the in­dus­try will no longer be al­lowed to qui­et­ly en­gi­neer steep and steady price hikes, though that may de­pend on your de­f­i­n­i­tion of "steep." But what's to be done with the price gougers when there's no law pre­vent­ing any­one from overnight price hikes of 5,000%? And how will drug com­pa­nies han­dle the next con­tro­ver­sy over stick­er shock?
The End­points team gath­ered a few clips from the break­fast to of­fer a fla­vor of what's be­ing dis­cussed. It's clear that the de­bate has a long way to run, though, be­fore it's played out.
We al­so have the en­tire 52-minute pan­el dis­cus­sion avail­able for e-mail sub­scribers. (There's nev­er any cost to read End­points.)
---
End­points Ed­i­tor John Car­roll breaks it down
There does seem to be sev­er­al dif­fer­ent con­tro­ver­sies about pric­ing. There's not just one.
---
Alk­er­mes CEO Richard Pops of­fers a dif­fer­ent per­spec­tive
I come to it al­most like a Mar­t­ian from Mars com­ing to say, "How does this whole thing work?" It's so bizarre be­cause, I must ad­mit, I don't think any of us re­al­ized how fre­quent­ly phar­ma­ceu­ti­cal com­pa­nies were in­deed rais­ing prices over the last decade or so.
---
Al­ler­gan CEO Brent Saun­ders on gross vs net prices
(T)he 20-some­thing drugs that we in­creased in Jan­u­ary, was an av­er­age of about 7.5% price in­crease, but that's gross. The net was clos­er to two to three.
---
Pops and Saun­ders talk val­ue-based pric­ing
I would love to see a com­pa­ny come to mar­ket with a high-priced drug, quote un­quote, and pro­vide both a qual­i­ta­tive and quan­ti­ta­tive jus­ti­fi­ca­tion for the way they priced it. Be­cause peo­ple hate the opac­i­ty.
---
J&J's Joaquin Du­a­to on gener­ics and biosim­i­lars
In the next five years, we're go­ing to be fac­ing around $150 bil­lion of med­i­cines that are go­ing to lose patent and that's go­ing to be a source of reg­u­lat­ing the mar­ket from an­oth­er per­spec­tive.
---
PhRMA CEO Stephen Ubl has a plan
We're go­ing to launch a very am­bi­tious, com­pre­hen­sive, na­tion­al com­mu­ni­ca­tions and pub­lic af­fairs ef­fort.