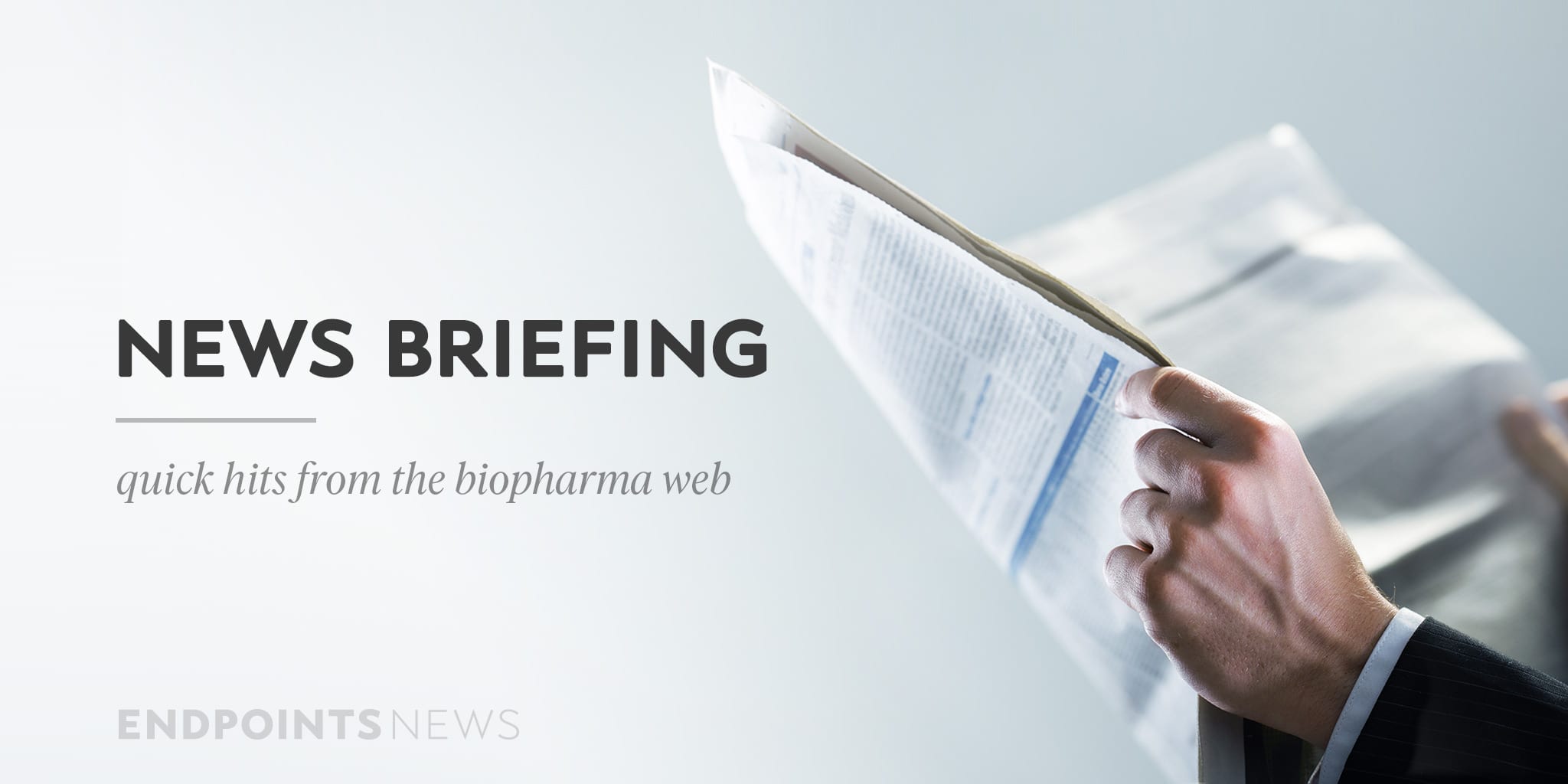 EQT Group ac­quires VC firm in $500M+ deal; Sanofi se­lects IPO lead­ers for 2022 API spin­out — re­port
Pri­vate in­vest­ment group EQT an­nounced an agree­ment this morn­ing to buy out Life Sci­ence Part­ners, a Eu­ro­pean VC firm with more than $2.5 bil­lion un­der man­age­ment.
While de­tails are not com­plete, EQT agreed to $520 mil­lion up­front — 25% in cash and 75% in new EQT shares. There is al­so po­ten­tial for a $29 mil­lion earn-out pay­ment, ac­cord­ing to an EQT state­ment.
Michael Bauer, Part­ner and Co-Head of EQT's Glob­al Health­care sec­tor team, said, "We are tru­ly ex­cit­ed about the op­por­tu­ni­ty to join forces with LSP and form EQT Life Sci­ences. The EQT and LSP teams have com­ple­men­tary skill sets, and the com­bi­na­tion will al­low us to sup­port health­care com­pa­nies and their man­age­ment teams in a unique way."
EQT plans to close the trans­ac­tion by some­time ear­ly next year.
Sanofi choos­es big bankers to lead API spin­out in 2022 IPO — re­port
Sanofi SA has picked Bank of Amer­i­ca, BNP Paribas and JP­Mor­gan to lead EU­ROAPI to an IPO some­time next year, ac­cord­ing to Bloomberg News.
The French phar­ma wants to raise close to $1.2 bil­lion in the IPO, and more banks could get added to the list­ing ros­ter.
Sanofi an­nounced plans just be­fore the Covid-19 pan­dem­ic to cre­ate a new ac­tive phar­ma­ceu­ti­cal in­gre­di­ents com­pa­ny, hop­ing the spin­out could gen­er­ate around 1 bil­lion eu­ros in sales. The Big Phar­ma said at the time that it planned to re­tain around 30% in the com­pa­ny and would con­sid­er Paris as a list­ing venue.
And this past Jan­u­ary, Sanofi un­veiled EU­ROAPI as the name of the new unit and tapped Karl Rot­thi­er as the first CEO. The spin­out's ini­tial port­fo­lio will come with more than 200 APIs ap­proved for prod­ucts in 80 in­ter­na­tion­al mar­kets.
Free­line claims ear­ly win in Fab­ry dis­ease pro­gram
UK gene ther­a­py biotech Free­line Ther­a­peu­tics gave in­vestors an up­date this morn­ing on its in­ves­ti­ga­tion­al Fab­ry dis­ease treat­ment FLT190, cur­rent­ly in a Phase I/II clin­i­cal tri­al, say­ing the can­di­date proved durable in the sec­ond pa­tient test­ed.
Fab­ry dis­ease is an in­her­it­ed me­tab­o­lism dis­or­der — re­sult­ing from the ab­sent or marked­ly de­fi­cient ac­tiv­i­ty of lyso­so­mal en­zyme α-galac­tosi­dase A, or α-Gal A.
"En­zyme ex­pres­sion da­ta from the sec­ond pa­tient in our Phase I/II dose-find­ing tri­al of FLT190 are high­ly en­cour­ag­ing, with ex­pres­sion of al­pha-galac­tosi­dase A reach­ing near-nor­mal lev­els and the pa­tient thus far re­main­ing off en­zyme re­place­ment ther­a­py since dos­ing," said Free­line CEO Michael Pari­ni. Ac­cord­ing to a com­pa­ny state­ment, the pa­tient was last dosed more than 16 weeks ago.
A third pa­tient will be dosed some­time ear­ly next year.
The biotech al­so an­nounced that it is work­ing with reg­u­la­to­ry au­thor­i­ties to up­date study pro­to­cols for FLT180a for he­mo­phil­ia B to in­clude ad­di­tion­al da­ta col­lec­tion, and that it will ini­ti­ate a Phase I/II tri­al on the in­ves­ti­ga­tion­al can­di­date by Q1 next year.
Wednes­day's up­date comes af­ter the com­pa­ny an­nounced a two-year de­lay on a piv­otal tri­al for he­mo­phil­ia B in Feb­ru­ary to work on CMC feed­back from the FDA. The pro­gram was ini­tial­ly slat­ed to en­ter a piv­otal Phase IIb/III study be­fore the end of the year.
In the same state­ment, Free­line an­nounced they are adding a new CMO in Pamela Foulds, who joins the biotech just a few months af­ter now-for­mer CEO There­sa Heg­gie spent on­ly a year at the helm.