Ex­clu­sive: Bio­gen lead­ers warn sales teams: On­ly 2,000 pa­tients might ac­cess Aduhelm over the next sev­er­al years
Bio­gen ex­ecs on Thurs­day tried to lev­el with their Aduhelm sales staff and prep for a 28-day blitz to con­vince CMS to re­verse or loosen its re­cent de­ci­sion to on­ly cov­er the con­tro­ver­sial Alzheimer's drug in clin­i­cal tri­als.
Its back against the wall, the com­pa­ny faces an Aduhelm launch that nev­er ma­te­ri­al­ized and grow­ing ire from in­vestors as they try to gen­er­ate some of the glit­ter­ing bil­lions in block­buster sales an­a­lysts once so con­fi­dent­ly fore­cast.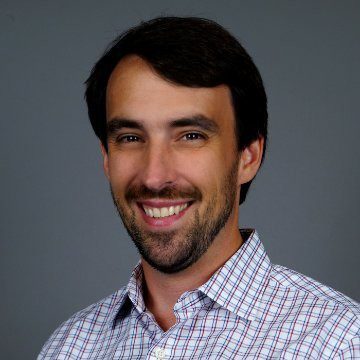 Bren­dan Man­quin
Ac­cord­ing to a record­ing of the Zoom call with sales teams, ob­tained by End­points News, Bio­gen VP of US mar­ket ac­cess and re­im­burse­ment Bren­dan Man­quin slammed the im­pli­ca­tions of the draft NCD, and said it means that even if Bio­gen runs a large, ran­dom­ized place­bo-con­trolled Phase III tri­al, on the or­der of 2,000 to 3,000 pa­tients (with 33-50% on place­bo), that means on­ly about 1,000 to 2,000 pa­tients will ac­cess Aduhelm "over the next sev­er­al years."
"I'm not go­ing to sug­ar­coat it. This is an ex­tra­or­di­nar­i­ly re­stric­tive pro­pos­al," he said.
Man­quin said Bio­gen is meet­ing with CMS next week to ad­dress some of the com­pa­ny's ques­tions and a "num­ber of mis­char­ac­ter­i­za­tions and sci­en­tif­ic in­ac­cu­ra­cies" in the draft NCD.
"CMS has left a lot of ques­tions unan­swered. We don't know if this were to be fi­nal­ized, what will hap­pen to pa­tients cur­rent­ly on treat­ment? CMS has left that com­plete­ly unan­swered," Man­quin said. "Are we go­ing make pa­tients pay co-in­sur­ance and then put them on place­bo?"
Oth­er lead­ers stressed that Bio­gen would like­ly be on the hook for pay­ing for the CMS-ap­proved tri­al, with one se­nior leader not­ing that it's like­ly that CMS would on­ly pay for the cost of the drug and one PET scan, un­less the pa­tient has al­ready had a PET scan in the past.
"But the rest of the cost of the study is go­ing to be on Bio­gen's dime. So things like set­ting up the pro­to­col, work­ing with the sites, cov­er­ing ad­min­is­tra­tion costs, that would all fall un­der Bio­gen," an­oth­er uniden­ti­fied ex­ec said.
While char­ac­ter­iz­ing the de­ci­sion from CMS as es­sen­tial­ly say­ing "the FDA made a mis­take," and echo­ing com­ments from Bio­gen top ex­ecs ear­li­er in the day, Man­quin said: "We're go­ing to be push­ing back on them on this on a num­ber of fronts."
For in­stance, he not­ed that CMS made no dif­fer­en­ti­a­tion in its draft be­tween drugs ap­proved un­der FDA's ac­cel­er­at­ed and the full ap­proval pro­grams.
Would oth­er Alzheimer's drugs like Eli Lil­ly's do­nanemab or Bio­gen's lecanemab, if they have "per­fect Phase 3 read­outs" still need to do an­oth­er tri­al to gain ac­cess to cov­er­age? He ques­tioned.
"CMS wants to du­pli­cate what the FDA asked for, but they haven't fig­ured out how to op­er­a­tional­ize that and that's why we have con­fi­dence we can move the nee­dle," an­oth­er se­nior leader who did not iden­ti­fy him­self said.
An­oth­er Bio­gen leader called the NCD "a large over­swing by CMS" — say­ing it's a "sober­ing mes­sage" to think FDA would ap­prove a drug and CMS would re­ject the FDA's process. He stressed that there will be "lots of noise from the broad­er in­dus­try," but an­oth­er ex­ec con­firmed that Bio­gen, Lil­ly and Roche do not have a co­or­di­nat­ed mes­sag­ing cam­paign for the com­ment pe­ri­od.
Corey Thomas, Bio­gen's se­nior prod­uct man­ag­er, joined the call af­ter Man­quin and went over "re­ac­tive" talk­ing points with the reps re­gard­ing the NCD, telling them, "It's crit­i­cal­ly im­por­tant to make stake­hold­ers aware of the com­ment pe­ri­od."
In ad­di­tion to of­fer­ing in­struc­tions on the eas­i­est way to di­rect doc­tors to the NCD dock­et, Thomas al­so stressed that staff should make physi­cians aware of the "tight time­line" to sub­mit com­ments, but to not go so far as sug­gest­ing what physi­cians should write.
Lat­er in the call, oth­er Bio­gen lead­ers told the sales teams to con­tin­ue to work with physi­cians to en­roll pa­tients on Aduhelm, as "noth­ing changes" from be­fore the draft NCD.
Cov­er­age de­ter­mi­na­tions for Aduhelm will still be made by the Medicare Ad­min­is­tra­tive Con­trac­tors and Medicare Ad­van­tage plans, the lead­ers said, as they were be­fore, and providers can con­tin­ue to sub­mit claims and pri­or ap­provals.
"We should not be dri­ving pa­tients to clin­i­cal tri­al re­cruit­ment," an­oth­er uniden­ti­fied leader said near the mid­dle of the hour-long call. "Please do not go rogue on some­thing like this."
Bio­gen lead­ers al­so cau­tioned em­ploy­ees against per­son­al­ly sub­mit­ting com­ments to CMS, even if they are not iden­ti­fied as Bio­gen em­ploy­ees, as one leader men­tioned End­points cov­er­age about how the com­pa­ny was plan­ning to en­list doc­tors and oth­ers to flood CMS with com­ments.
Near the end of the call, one of the lead­ers stressed to the sales teams that they're "on the right side of this."
"This is a draft," he said in clos­ing the call, adding:
We be­lieve this draft will move, and we need to do every­thing we can to get pa­tients con­firmed for amy­loid da­ta, which is some­thing we're do­ing, and try to get pa­tients who are ap­pro­pri­ate on ther­a­py. We can't make firm com­mit­ments right now, I wish we could, but what I can tell you is that Bio­gen does not leave pa­tients in the lurch. We def­i­nite­ly un­der­stand some of our cus­tomers may have con­cerns about that.