Ex­pand­ing on their in­fec­tious dis­ease deal, Sanofi turns to Evotec for its drug dis­cov­ery ex­per­tise
French phar­ma gi­ant Sanofi has turned to Evotec for some help in cre­at­ing new trans­la­tion­al ef­forts out of a slate of dis­cov­ery pro­grams.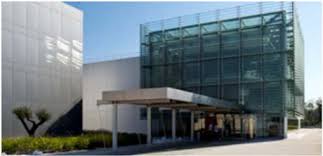 Toulouse lo­ca­tion (Evotec)
The con­tract re­search group, which has forged a se­ries of deals with bio­phar­ma part­ners, is set­ting up a new team called LAB031 for the col­lab­o­ra­tion work. The group will be re­spon­si­ble for the trans­la­tion­al work be­hind "mul­ti­ple small mol­e­cule pro­grams through the lead op­ti­miza­tion."
The deal marks the lat­est de­vel­op­ment in a ma­jor re­la­tion­ship be­tween these two groups. Sanofi paid Evotec $74 mil­lion last sum­mer in or­der to un­load its in­fec­tious dis­ease unit to its part­ner, com­plete with a pipeline and 100 staffers. That deal un­der­scored Sanofi's trou­bled his­to­ry of try­ing to get work­ers off its pay­roll — a sit­u­a­tion of­ten fraught with prob­lems for the com­pa­ny.
Evotec has a well-known his­to­ry for ear­ly-stage work, with a rep as one of the top groups world­wide for pro­vid­ing ex­pert as­sis­tance to a whole host of biotechs and phar­mas. It re­cent­ly set up a dis­cov­ery deal with No­vo Nordisk on obe­si­ty and di­a­betes. And just days ago Evotec al­so al­lied with the Fred Hutch and Ar­ix to launch LAB591, fo­cused on can­cer and in­fec­tious dis­eases.
Why call it LAB031? That's the de­part­men­tal code of a re­gion in France that in­cludes Toulouse as its cap­i­tal, where the part­ners work to­geth­er.