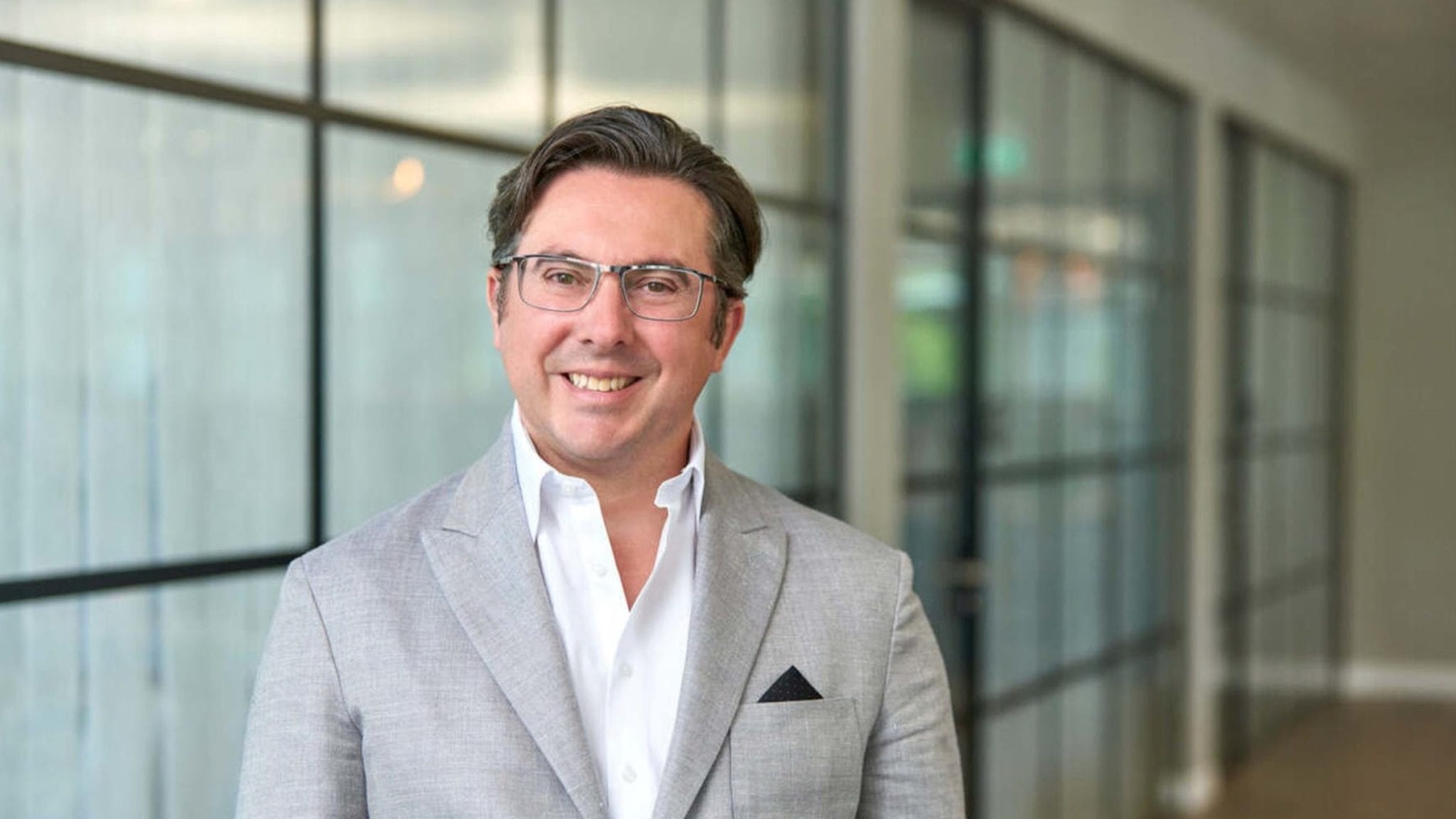 Andrew Hopkins, Exscientia CEO
Ex­sci­en­tia tees up an IPO for its AI drug dis­cov­ery plat­form, like­ly not will­ing to set­tle for just $100M
The biotech IPO mar­ket awoke from its sum­mer hi­ber­na­tion on Fri­day morn­ing with a small AD­HD drug de­vel­op­er seek­ing a mod­est raise, but late Fri­day night saw an­oth­er com­pa­ny file its SEC pa­per­work, one that will like­ly shoot for the stars.
Ex­sci­en­tia, the UK-based AI out­fit with bold claims about its plat­form, sub­mit­ted its F-1 on Fri­day, pen­cil­ing in an ini­tial $100 mil­lion raise es­ti­mate. That fig­ure will al­most cer­tain­ly end up much high­er, as Ex­sci­en­tia has spent most of 2021 rack­ing up huge fundrais­ing sums thanks to a Se­ries C ex­ten­sion head­ed by Black­Rock, and an up to $525 mil­lion Se­ries D that in­clud­ed a $300 mil­lion eq­ui­ty in­vest­ment from Soft­Bank.
AI biotechs have proven large­ly suc­cess­ful at drum­ming up hype around their tech­nol­o­gy, and Ex­sci­en­tia is no dif­fer­ent. Promis­ing to cut down on the lengthy process that is drug de­vel­op­ment by months, if not years, Ex­sci­en­tia will seek to join one of its main com­peti­tors in Re­cur­sion on Nas­daq.
Both com­pa­nies claimed to be the first to put an AI-de­vel­oped drug in­to the clin­ic. Re­cur­sion did so in Ju­ly 2019, even though CEO Chris Gib­son read­i­ly con­ced­ed the pro­gram orig­i­nal­ly came out of Dean Li's lab at Mer­ck.
Ex­sci­en­tia fol­lowed up with its an­nounce­ment in Jan­u­ary 2020, though its can­di­date — de­vel­oped in part­ner­ship with Sum­it­o­mo Dainip­pon — emerged af­ter the pair syn­the­sized 350 com­pounds and test­ed them in a lab be­fore de­cid­ing on one to move for­ward. Whether ei­ther pro­gram tru­ly came from AI is large­ly be­side the point, how­ev­er, as both biotechs con­tin­ue to en­list ma­jor part­ners and sig­nif­i­cant in­vest­ment.
In par­tic­u­lar, Ex­sci­en­tia ex­pand­ed a Cel­gene-era deal with Bris­tol My­ers Squibb in May, one that could see more than $1.2 bil­lion paid out when all is said and done. The biotech fol­lowed that up with a small ac­qui­si­tion for the mol­e­cule-screen­ing biotech All­cyte in June, and less than two weeks lat­er joined forces with EQRx.
Fol­low­ing its own mas­sive fundrais­ing rounds, Re­cur­sion went pub­lic in April to the tune of a $436.4 mil­lion raise, a fig­ure that could prove a use­ful barom­e­ter for Ex­sci­en­tia's Nas­daq am­bi­tions. There's al­so the ma­chine learn­ing biotech in­sitro, which hasn't an­nounced plans to go pub­lic just yet but raked in $400 mil­lion in a Se­ries C this past March.
Though it helped Sum­it­o­mo ad­vance two ad­di­tion­al pro­grams in­to Phase I, one of which brought about Ex­sci­en­tia's "first AI" claims, the biotech has just one in-house can­di­date in hu­man stud­ies: an A2a re­cep­tor an­tag­o­nist co-de­vel­oped with Evotec. This can­di­date en­tered the clin­ic in April, and Ex­sci­en­tia plans to fun­nel a good chunk of its IPO raise to­ward the pro­gram.
The biotech hasn't spec­i­fied how it plans to divvy up its new cash, on­ly list­ing the "de­vel­op­ment" of its plat­form and the in-house com­pound as the main ben­e­fi­cia­ries. There will al­so be $70 mil­lion set aside for Ex­sci­en­tia's Gates Foun­da­tion-part­nered pan­dem­ic pre­pared­ness pro­gram.
As the cal­en­dar ap­proach­es the fourth quar­ter, the biotech IPO mar­ket re­mains on pace to eclipse last year's record raise of $16.5 bil­lion. Through near­ly nine months, the sec­tor has com­bined to raise near­ly $13 bil­lion per the End­points News tal­ly, and two more biotechs in DiCE Ther­a­peu­tics and Tyra Bio­sciences are ex­pect­ed to land nine-fig­ure rais­es lat­er this week.
Pass­ing 2020's fig­ure may ul­ti­mate­ly re­quire an end-of-year boost, giv­en the slow­down of pric­ings over the sum­mer. If Ex­sci­en­tia comes any­where close to Re­cur­sion's to­tal, the in­dus­try may be well on its way to an­oth­er phe­nom­e­nal IPO year.