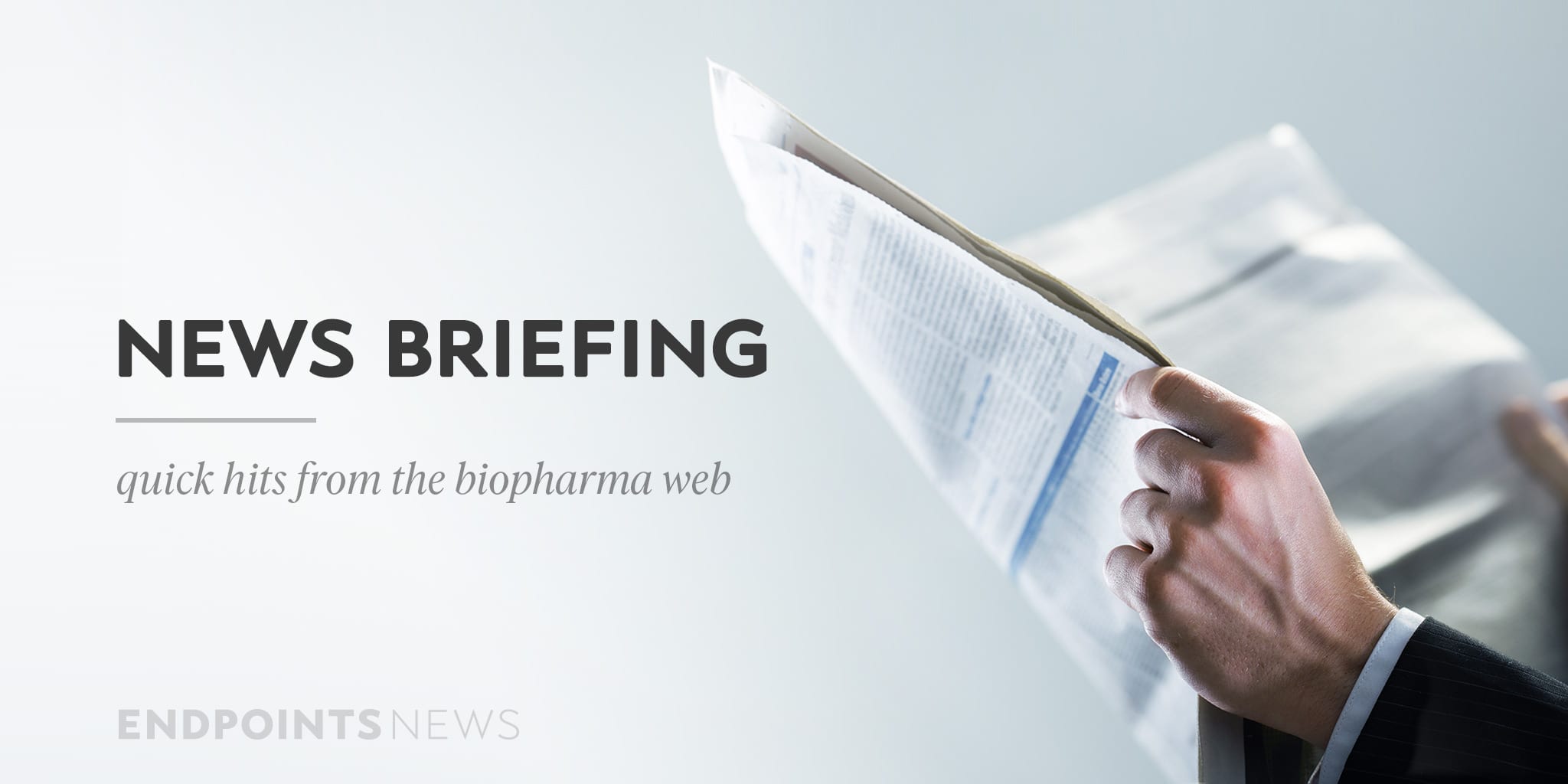 Ex­sci­en­tia to col­lab­o­rate with Ox­ford's Alzheimer's cen­ter; Dana-Far­ber en­lists Reper­toire for head and neck can­cer
The AI out­fit Ex­sci­en­tia has forged a col­lab­o­ra­tion with the Alzheimer's Re­search UK Uni­ver­si­ty of Ox­ford Drug Dis­cov­ery In­sti­tute to de­vel­op new drugs aimed at tam­ing the mem­o­ry-wast­ing ail­ment by tar­get­ing neu­roin­flam­ma­tion.
The part­ners high­light­ed the in­flam­ma­to­ry role of NL­RP3 in their state­ment, high­light­ing an in­flam­ma­some that has in­spired a few star­tups in re­cent years.
They'll be work­ing to­geth­er to screen new drug can­di­dates, look­ing for a break­through in a field that so far has frus­trat­ed vir­tu­al­ly every de­vel­op­er which has giv­en it a try in the last 20 years or so.
"We are de­light­ed to be part­ner­ing with Ex­sci­en­tia," said John Davis, CSO of the in­sti­tute. "Their state-of-the-art AI ca­pa­bil­i­ties will en­able us to in­ves­ti­gate mul­ti­ple mol­e­cules in par­al­lel and ac­cel­er­ate the project to­wards can­di­date de­c­la­ra­tion. Hu­man ge­net­ic vari­a­tion points to­wards a crit­i­cal role for the body's im­mune sys­tem in an in­di­vid­ual's risk of de­vel­op­ing Alzheimer's dis­ease. It is vi­tal that we de­vel­op treat­ments that tar­get neu­roin­flam­ma­to­ry mech­a­nisms un­der­ly­ing de­men­tia." — John Car­roll
Reper­toire and Dana-Far­ber join forces in head and neck can­cers
Reper­toire Im­mune Med­i­cines has a new part­ner in its quest to iden­ti­fy new tu­mor anti­gen tar­gets.
The Cam­bridge, MA-based biotech will work with the Dana-Far­ber In­sti­tute in a col­lab­o­ra­tion to ad­vance de­vel­op­ment for HPV+ head and neck can­cer treat­ments. The pair will aim to find new tar­gets for the can­cers that can help in­form such treat­ments' de­vel­op­ment.
Thurs­day's deal will pair Dana-Far­ber's ex­per­tise and sup­ply of blood and tis­sue sam­ples from pa­tients with Reper­toire's plat­form that seeks to iden­ti­fy the anti­gens. Reper­toire is look­ing to glean in­for­ma­tion that can be used in T cell ther­a­pies.
"While many with hu­man pa­pil­lo­mavirus (HPV)-pos­i­tive oropha­ryn­geal can­cer are cured, there re­mains an ur­gent need for new treat­ments among those with re­cur­rent or in­cur­able dis­ease," said Glenn Han­na, Dana-Far­ber's di­rec­tor of sali­vary, head and neck can­cer cen­ter, in a state­ment.
It marks the sec­ond part­ner­ship be­tween the two, as Dana-Far­ber is cur­rent­ly help­ing run a Phase I study for Reper­toire's IL-15 drug can­di­date. — Max Gel­man