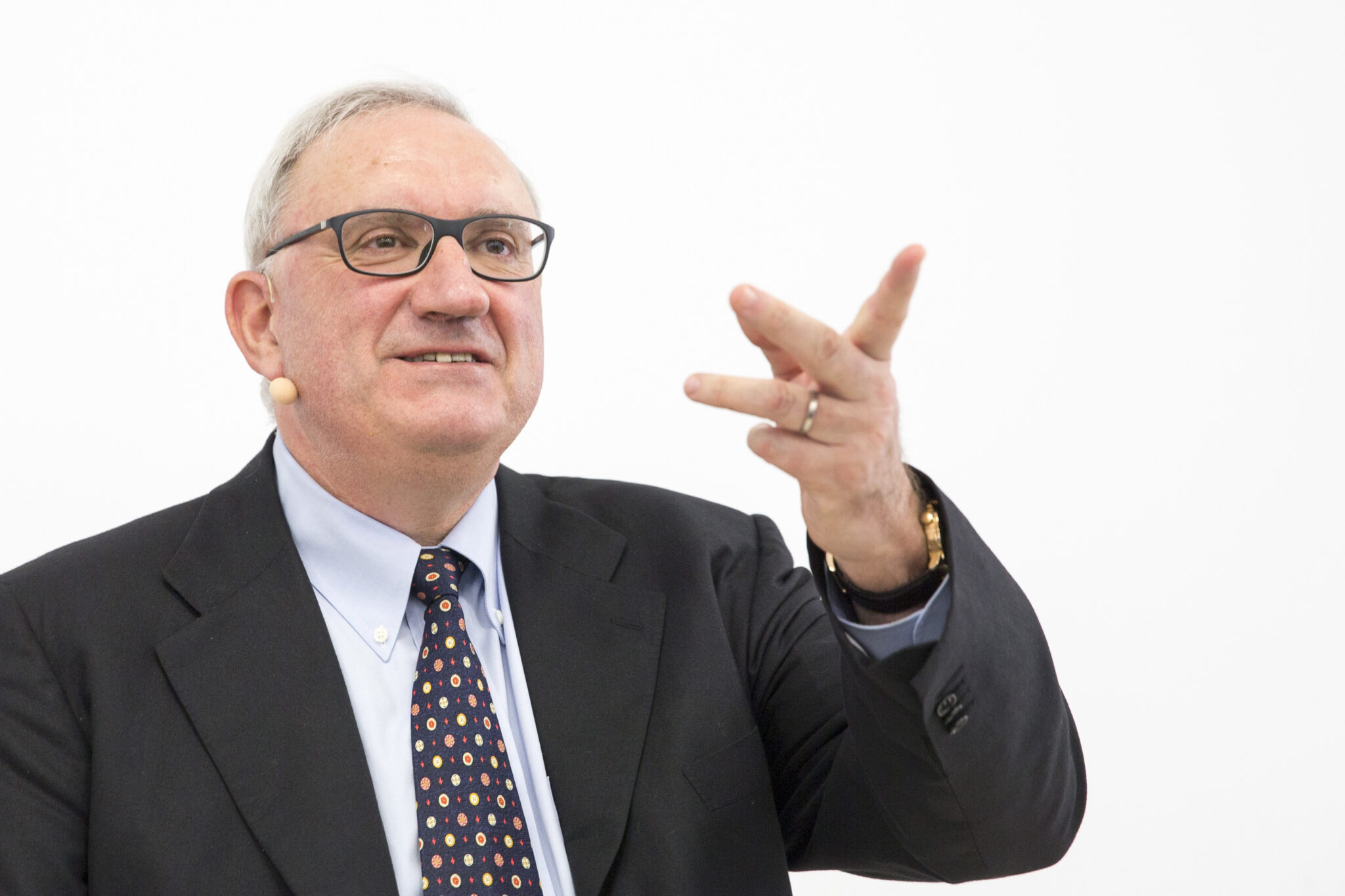 Jean-Paul Clozel, Idorsia CEO (Patrick Straub/Keystone via AP Images)
FDA ap­proves po­ten­tial block­buster in­som­nia drug, a first for Swiss biotech Idor­sia
The FDA on Mon­day ap­proved Swiss biotech Idor­sia's first drug, known com­mer­cial­ly as Qu­viviq, for the treat­ment of adults with in­som­nia.
The road to ap­proval for this dual orex­in re­cep­tor an­tag­o­nist (DO­RA) called dari­dorex­ant has been lined with most­ly pos­i­tive late-stage tri­als, with both of the ap­proved dos­es — 25 mg and 50 mg — show­ing sta­tis­ti­cal­ly sig­nif­i­cant im­prove­ments in polysomnog­ra­phy and self-re­port­ed to­tal sleep at dif­fer­ent stages in one of the two piv­otal tri­als.
Safe­ty-wise, the drug is on par with place­bo in terms of the most com­mon re­port­ed ad­verse re­ac­tions, which were headache and fa­tigue, and the la­bel re­flects that, with an­a­lysts not­ing, "no Black Box or ad­dic­tion safe­ty warn­ing," and no no­table risks for the high­er dose.
But Qu­viviq isn't like­ly to make an im­me­di­ate splash on the mar­ket, which in­cludes two oth­er DO­RAs from Ei­sai and Mer­ck.
Idor­sia said its drug won't launch un­til May be­cause it has to be sched­uled as a con­trolled sub­stance by the US Drug En­force­ment Ad­min­is­tra­tion, and an­a­lysts think the ear­ly months will bring tepid sales too.
"De­spite per­haps 'best case' US FDA la­bel, we still see com­mer­cial ex­e­cu­tion risks, with the launch like­ly to be slow and not a near-term source of fi­nan­cial up­side," Jef­feries an­a­lysts wrote Mon­day morn­ing, while fore­cast­ing the po­ten­tial for $1 bil­lion in peak sales.
Both of the two pre­vi­ous DO­RA launch­es have faced dif­fi­cul­ties in gain­ing mar­ket share too. Mer­ck's Bel­som­ra (su­vorex­ant), re­leased in 2014, re­quired warn­ing la­bels re­gard­ing next-day resid­ual ef­fects and abuse po­ten­tial, among oth­er safe­ty risks. And Ei­sai's Dayvi­go (lem­borex­ant) scored an FDA ap­proval in Dec. 2019 and launched the next year but al­so re­quired sim­i­lar warn­ings.
Idor­sia orig­i­nal­ly spun off from Swiss phar­ma com­pa­ny Acte­lion af­ter a $30 bil­lion ac­qui­si­tion by John­son & John­son in ear­ly 2017. Idor­sia had been Acte­lion's old R&D de­part­ment and is head­ed up by Acte­lion's founder and CEO, Jean-Paul Clozel.
Three oth­er drugs cur­rent­ly in Idor­sia's pipeline have reached the Phase III stage.
Ar­ti­cle up­dat­ed to note that Dayvi­go was ap­proved in Dec. 2019, not Dec. 2020.