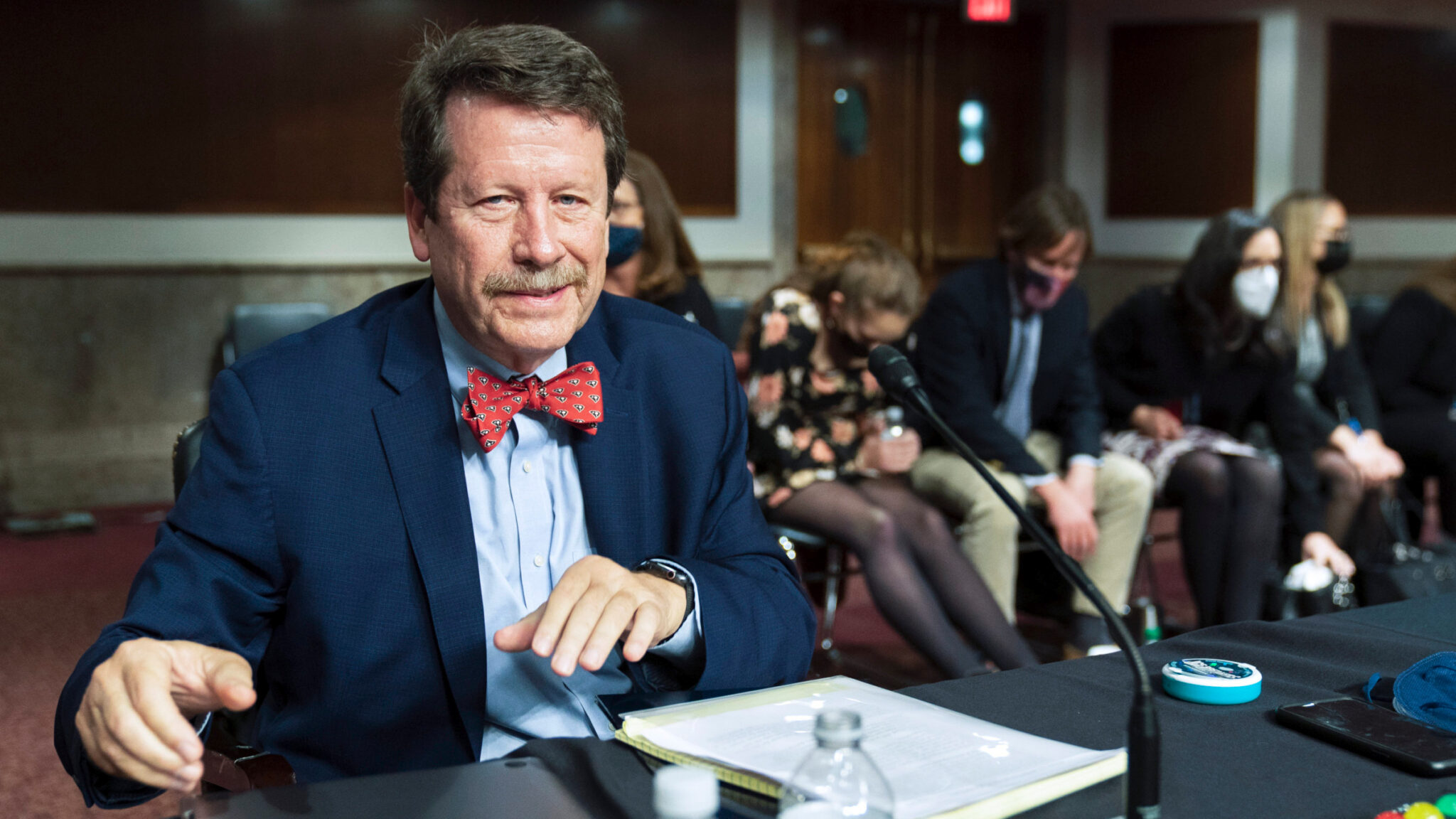 Robert Califf (AP Photo/Manuel Balce Ceneta)
FDA au­tho­rizes boost­er dose of Pfiz­er and BioN­Tech's Covid-19 vac­cine in 5- to 11-year-olds
The lat­est wave of the pan­dem­ic — marked by Omi­cron and its sub-vari­ants — has seen high­er hos­pi­tal­iza­tion rates for young chil­dren, health agen­cies have ob­served. That's part of the rea­son why the FDA is au­tho­riz­ing a boost­er shot for kids be­tween 5 and 11 years old.
Reg­u­la­tors on Tues­day OK'd a sin­gle boost­er dose of Pfiz­er and BioN­Tech's mR­NA vac­cine for chil­dren who re­ceived their pri­ma­ry se­ries with the same vac­cine at least five months ago. By Pfiz­er's count, that makes more than 8 mil­lion 5- to 11-year-olds el­i­gi­ble for an­oth­er dose.
"While it has large­ly been the case that Covid-19 tends to be less se­vere in chil­dren than adults, the Omi­cron wave has seen more kids get­ting sick with the dis­ease and be­ing hos­pi­tal­ized, and chil­dren may al­so ex­pe­ri­ence longer term ef­fects, even fol­low­ing ini­tial­ly mild dis­ease," FDA com­mis­sion­er Robert Califf said in a press re­lease. "Vac­ci­na­tion con­tin­ues to be the most ef­fec­tive way to pre­vent Covid-19 and its se­vere con­se­quences, and it is safe."
The news comes months af­ter the FDA low­ered the age re­quire­ment for a Pfiz­er/BioN­Tech boost­er dose to in­clude 12- to 15-year-olds.
Reg­u­la­tors based their de­ci­sion on Phase II/III da­ta, which showed that a sin­gle boost­er dose of the vac­cine trig­gered a "strong im­mune re­sponse" in the younger age group, with no new safe­ty sig­nals ob­served, ac­cord­ing to Pfiz­er.
Pfiz­er and BioN­Tech have al­so filed for au­tho­riza­tion of a boost­er dose in the same age group in Eu­rope, and are plan­ning oth­er sub­mis­sions around the world, the com­pa­nies an­nounced.
Their Covid-19 vac­cine re­mains the on­ly op­tion for chil­dren as young as five years old, as Mod­er­na push­es for au­tho­riza­tion in the youngest kids un­der 6 years old. Pfiz­er is cur­rent­ly con­duct­ing a study for a 3-µg for­mu­la­tion of its orig­i­nal vac­cine on a three-dose sched­ule in kids be­tween 6 months and 4 years old, with ini­tial da­ta com­ing in the com­ing weeks, ac­cord­ing to the com­pa­ny.
"Since au­tho­riz­ing the vac­cine for chil­dren down to 5 years of age in Oc­to­ber 2021, emerg­ing da­ta sug­gest that vac­cine ef­fec­tive­ness against Covid-19 wanes af­ter the sec­ond dose of the vac­cine in all au­tho­rized pop­u­la­tions," CBER di­rec­tor Pe­ter Marks said in a news re­lease.