FDA, EMA put a star CAR-T from blue­bird and Cel­gene on the VIP list
Dur­ing the last AS­CO blue­bird bio and its part­ners at Cel­gene an­gled in­to cen­ter stage with an up­date on their BC­MA-tar­get­ing CAR-T drug bb2121 for mul­ti­ple myelo­ma that wowed the can­cer crowd.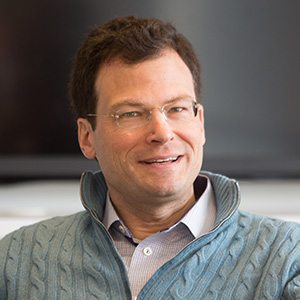 David David­son, blue­bird
The FDA as well as Eu­ro­pean reg­u­la­tors were pay­ing at­ten­tion. To­day the two com­pa­nies an­nounced that both groups had put the pro­gram on their VIP list, with a break­through ther­a­py des­ig­na­tion right along­side PRIME sta­tus.
Here's what they were re­spond­ing to from AS­CO:
With 18 pa­tients evalu­able for ef­fi­ca­cy, there were 15 in what blue­bird termed ac­tive dos­ing reg­i­mens above the min­i­mum for bb2121, and all of them achieved an ob­jec­tive re­sponse. Twelve achieved a very good par­tial re­sponse to com­plete re­sponse, as­so­ci­at­ed with longer sur­vival times. And of the 4 pa­tients evalu­able for min­i­mal resid­ual dis­ease sta­tus, all were MRD neg­a­tive with on­ly a few or no myelo­ma cells in cir­cu­la­tion.
That is out­stand­ing, and these days it's the kind of ther­a­py that gets pushed along by reg­u­la­tors anx­ious to see these new stan­dards of care ex­pand on the mar­ket as fast as pos­si­ble. It's al­so a big help for these com­pa­nies as they look to shine a light on this ther­a­py at the up­com­ing ASH con­fer­ence, which you can read more about here.
David David­son, the CMO for blue­bird bio, had this to say:
Ear­ly da­ta sug­gest that treat­ment with bb2121 has the po­ten­tial to in­duce durable re­spons­es in this pa­tient pop­u­la­tion. It is en­cour­ag­ing for both the FDA and EMA to iden­ti­fy bb2121 as a can­di­date for ac­cel­er­at­ed de­vel­op­ment as we con­tin­ue our work with Cel­gene to bring this ther­a­py to pa­tients in need of new op­tions.