FDA ex­e­cutes an abrupt about-face as sole-source con­tract for ex-agency chief Mark Mc­Clel­lan draws the spot­light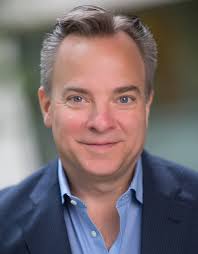 Mark Mc­Clel­lan
Af­ter nom­i­nat­ing Scott Got­tlieb for FDA com­mish last year, Mark Mc­Clel­lan, his for­mer boss at the agency, of­fered a warm en­dorse­ment for the move.
"(Got­tlieb) knows how to get things done in a pol­i­cy en­vi­ron­ment, work­ing with not just peo­ple in Wash­ing­ton, but in­dus­try, pa­tient groups and all kinds of stake­hold­ers on im­por­tant pub­lic health ini­tia­tives," Mc­Clel­lan told the cam­pus pa­per at Duke, where he is di­rec­tor of the Duke-Mar­go­lis Cen­ter for Health Pol­i­cy.
That close re­la­tion­ship raised a few eye­brows, though, when the FDA re­cent­ly set up a con­tract where Mc­Clel­lan's cen­ter was the sole al­lowed bid­der. Mc­Clel­lan's role as a board mem­ber of phar­ma gi­ant J&J al­so came in­to the harsh spot­light.
From the re­quest for pro­pos­al:
The pri­ma­ry ob­jec­tive of this ef­fort is to pro­vide sup­port­ing re­search, iden­ti­fy key is­sues, and con­vene ap­pro­pri­ate sub­ject mat­ter ex­perts to help in­form ma­jor ini­tia­tives for process im­prove­ment and reg­u­la­to­ry sci­ence re­lat­ed to FDA com­mit­ments un­der the 2018 reau­tho­riza­tion of the Pre­scrip­tion Drug User Fee Act (PDU­FA VI) and the 21st Cen­tu­ry Cures Act leg­is­la­tion.
Politi­co raised some point­ed crit­i­cism, as did the Wash­ing­ton Post.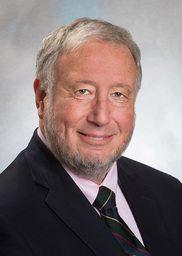 Jer­ry Avorn
"It frankly makes no sense that the on­ly place you could go from this is the Duke cen­ter run by a drug com­pa­ny ad­vo­cate," Jer­ry Avorn, a pro­fes­sor of med­i­cine at Har­vard Med­ical School, told the Post. "The very fact that they could have thought this was a good idea, even to the point of pub­lish­ing the re­quest for pro­pos­al, is im­por­tant be­cause of what it re­flects about the de­ci­sion-mak­ing process with­in FDA and the ad­min­is­tra­tion."
And then, yes­ter­day, the FDA sud­den­ly did an about face, say­ing that they had be­come aware of oth­er groups that could of­fer a ri­val bid. A spokesper­son sent this state­ment:
Since post­ing our orig­i­nal sole source award an­nounce­ment on­line, we have be­come aware of oth­er or­ga­ni­za­tions who be­lieve that they can sub­mit a com­pet­i­tive pro­pos­al to con­duct the need­ed re­search and re­lat­ed ac­tiv­i­ties. As a re­sult, FDA has de­cid­ed to change the an­nounce­ment from a sole source award to an open com­pet­i­tive grant.