FDA lifts hold on Abeon­a's but­ter­fly dis­ease ther­a­py, paving way for piv­otal study
It's been a dif­fi­cult few years for gene and cell ther­a­py start­up Abeona Ther­a­peu­tics. Its new­ly crowned chief Carsten Thiel was forced out last year fol­low­ing ac­cu­sa­tions of un­spec­i­fied "per­son­al mis­con­duct," and this Sep­tem­ber, the FDA im­posed a clin­i­cal hold on its ther­a­py for a form of "but­ter­fly" dis­ease. But things are be­gin­ning to perk up. On Mon­day, the com­pa­ny said the reg­u­la­tor had lift­ed its hold and the ex­per­i­men­tal ther­a­py is now set to be eval­u­at­ed in a late-stage study.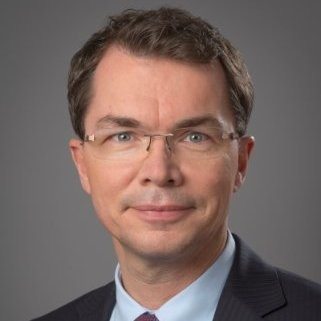 Carsten Thiel
The ther­a­py, EB-101, is be­ing de­vel­oped to treat re­ces­sive dy­s­troph­ic epi­der­mol­y­sis bul­losa, which is caused by the de­fi­cien­cy of the pro­tein COL7 and for which there is no ap­proved ther­a­py. Abeona's au­tol­o­gous ther­a­py in­volves trans­fer­ring COL7A1 genes in­to a pa­tient's own skin cells, fol­low­ing which the cells are trans­plant­ed back in­to the pa­tient to en­able nor­mal Type VII col­la­gen ex­pres­sion and wound heal­ing.
Ear­ly Phase I/II da­ta show that EB-101 was safe and in­duced durable wound heal­ing with up to five years of fol­lowup, and Type VII col­la­gen ex­pres­sion was ob­served more than two years af­ter treat­ment. How­ev­er, in Sep­tem­ber, the FDA im­posed a hold on the pro­gram, ask­ing for ad­di­tion­al da­ta points on the "trans­port sta­bil­i­ty of EB-101 to clin­i­cal sites."
The com­pa­ny, which al­so said it was re­view­ing 'strate­gic op­tions' in re­sponse to in­ter­est ear­li­er this year, now ex­pects to kick off the late-stage VI­ITAL study in the first quar­ter of 2020. The tri­al is ex­pect­ed to en­roll 10 to 15 pa­tients, with rough­ly 30 chron­ic wound sites. The main end­point of the study is the pro­por­tion of wounds with greater than 50% heal­ing at three months, com­par­ing treat­ed with un­treat­ed wound sites on the same pa­tient.
Abeona's shares $ABEO jumped more than 9% to $3.28 in ear­ly Mon­day trad­ing.
Epi­der­mol­y­sis bul­losa (EB) is a group of ge­net­ic skin con­di­tions that cause the skin to blis­ter and tear due to min­i­mal con­tact — in­fants born with the dis­ease are called 'but­ter­fly chil­dren' as their skin is con­sid­ered as frag­ile as a wing of a but­ter­fly.
In April, Cas­tle Creek swooped to part­ner with the em­bat­tled gene and cell ther­a­py Fi­bro­cell to shep­herd its lead gene ther­a­py for re­ces­sive dy­s­troph­ic epi­der­mol­y­sis bul­losa in­to late-stage de­vel­op­ment. Months lat­er, the New Jer­sey-based der­ma­tol­ogy com­pa­ny ac­quired its part­ner in a deal worth $63.3 mil­lion.