Gilead's worldwide hep C market may be shriveling at a fast pace, but the company continues to field new combos that are wiping out remaining pockets of disease.
Today came news that Gilead's three-drug combination of sofosbuvir, velpatasvir and a new drug called voxilaprevir has been approved for the hep C pharmacopeia. It will now be sold as Vosevi.
"Direct-acting antiviral drugs prevent the virus from multiplying and often cure HCV. Vosevi provides a treatment option for some patients who were not successfully treated with other HCV drugs in the past," said Edward Cox, director of the Office of Antimicrobial Products in the FDA's Center for Drug Evaluation and Research.
EvaluatePharma pegged the triple as a top-5 R&D product in the pipeline last May, anticipating global sales of $1.14 billion in 5 years. Hep C markets have begun to shrink this year as a new wave of cocktails prove effective in curing the disease as it is being diagnosed. Gilead revolutionized this market and remains aggressive about launching new products that can complete the task.
Norbert Bischofberger, the head of R&D at Gilead, had this to say about the triple when it was submitted to the FDA late last year:
The remaining clinical need to treat HCV patients is a safe and effective cure for patients who have failed previous therapy with DAA regimens, including those with NS5A inhibitors. SOF/VEL/VOX has the potential to fill that need by offering single tablet dosing and high cure rates across all HCV genotypes for patients with and without cirrhosis, who have failed prior treatment with other highly effective regimens.
There's no immediate word on pricing.
To put this all into perspective, you can see below EvaluatePharma's recent list of the top 10 anti-viral companies in the world. With hep C shrinking, Gilead is expected to lose big over the next 5 years. But it will remain the dominant giant in the field. GSK is catching up with its HIV drugs, though, and this remains a highly competitive field. The top 5 products on the market and in the pipeline are outlined below.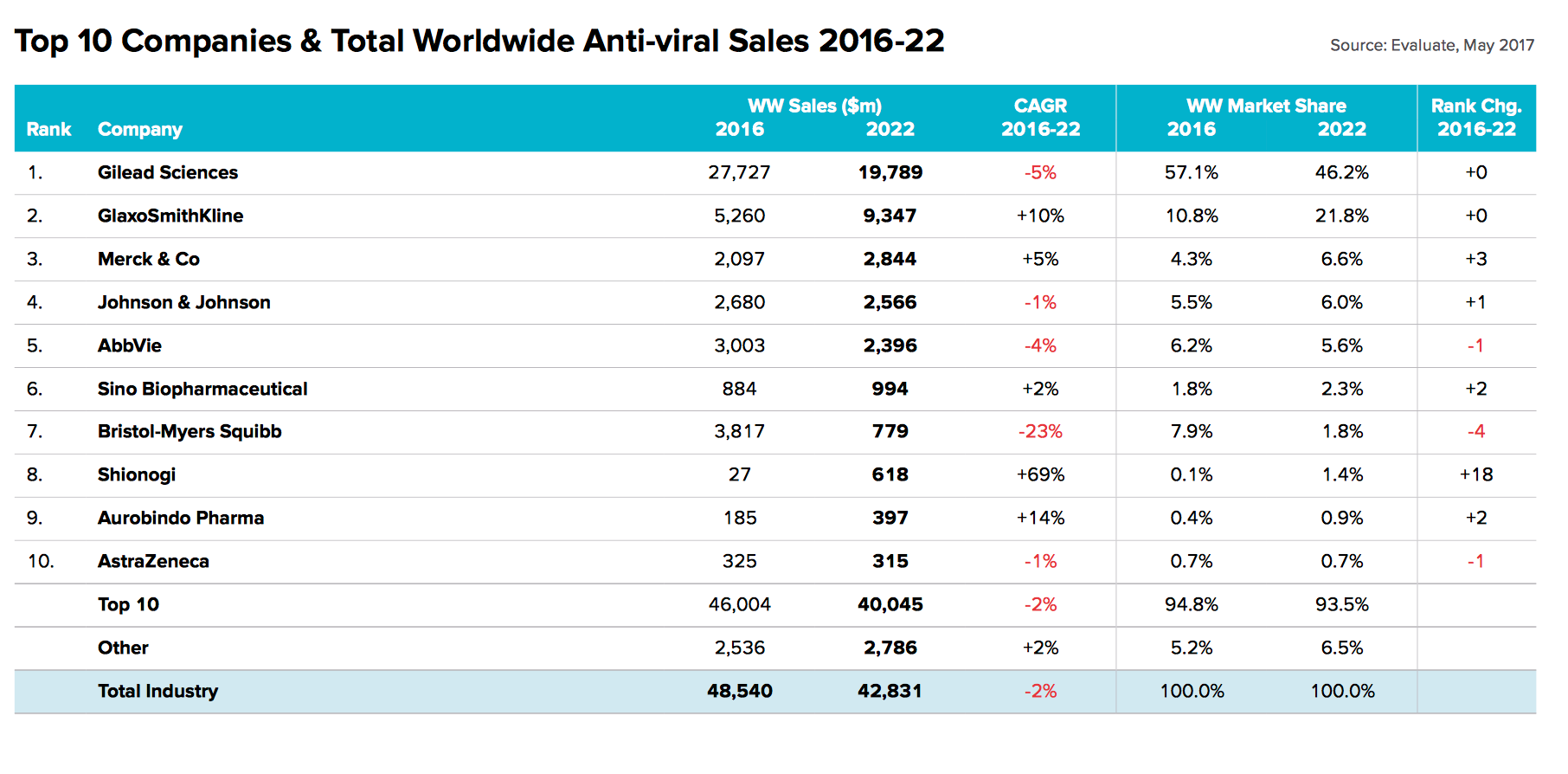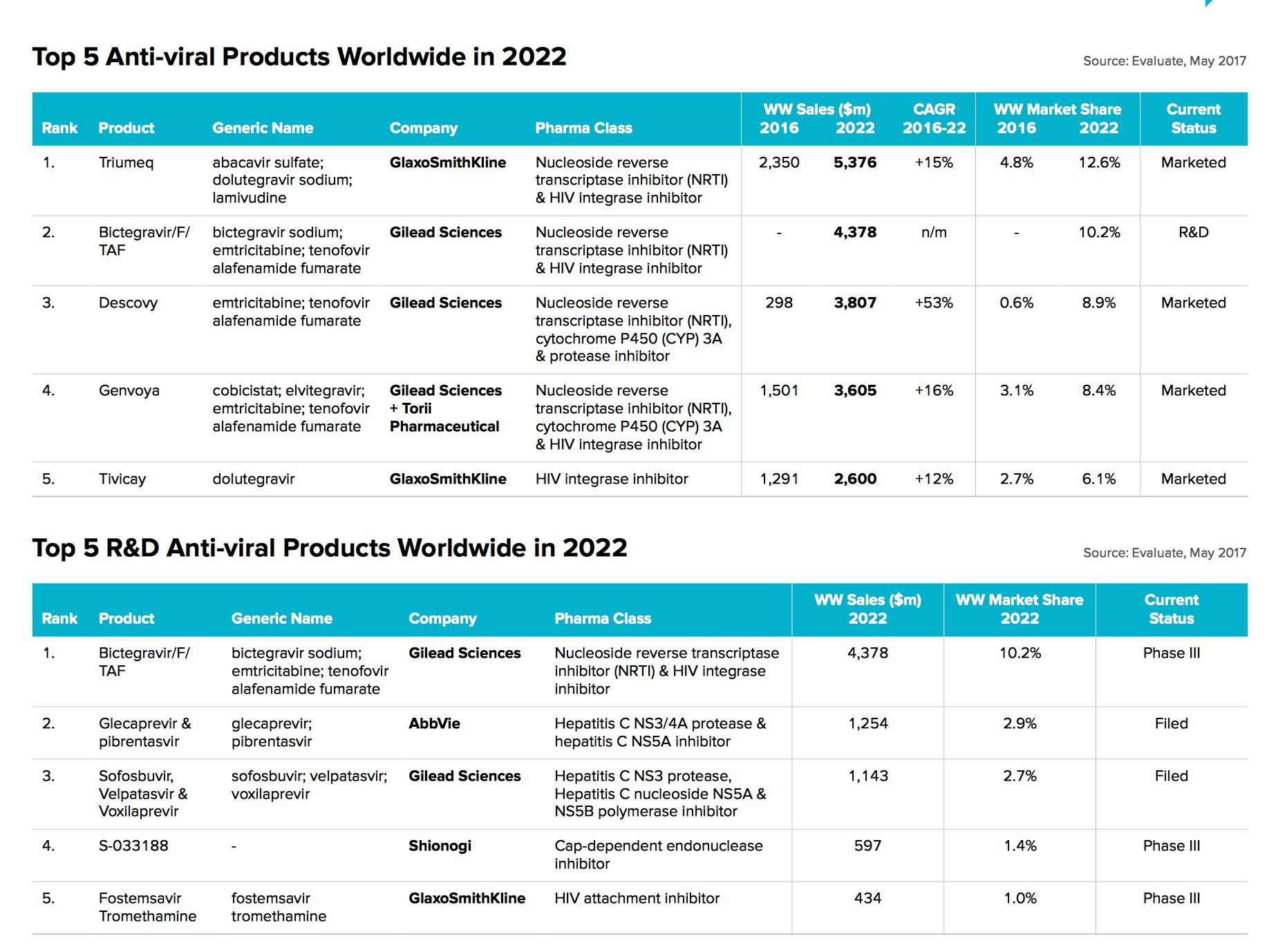 ---
The best place to read
Endpoints News

? In your inbox.

Comprehensive daily news report for those who discover, develop, and market drugs. Join 47,400+ biopharma pros who read Endpoints News by email every day.

Free Subscription
---
---
---