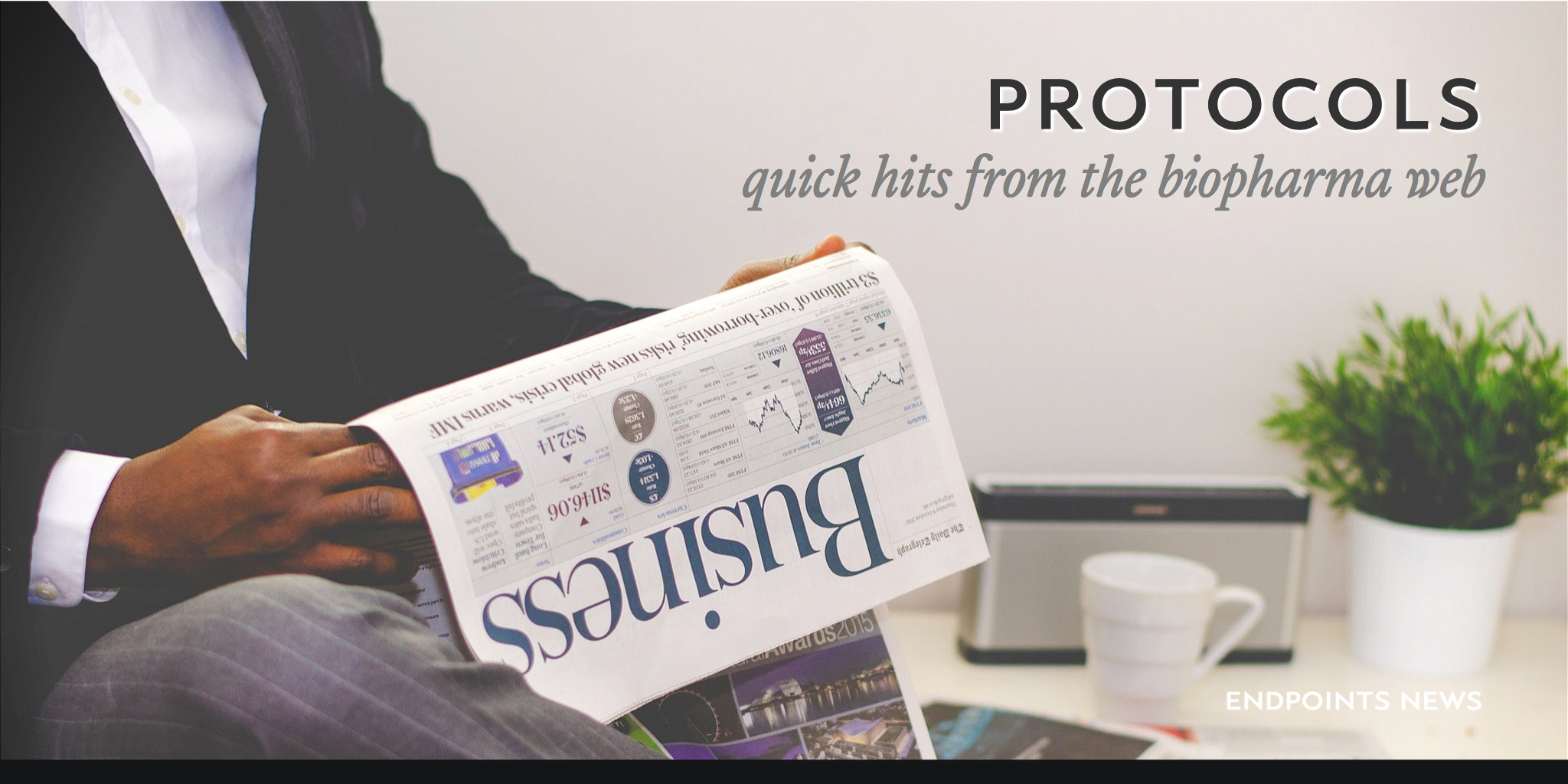 FDA re­jects Kala's dry eye drug; Trou­bled In­sys finds a buy­er (of some as­sets) in Hik­ma
→ Kala Phar­ma­ceu­ti­cals, one of the pletho­ra of biotechs that trace their roots to the pro­lif­ic lab at MIT led by Bob Langer, on Thurs­day dis­closed that its ex­per­i­men­tal drug for short-term dry eye re­lief did not pass muster with the FDA. Last year, the com­pa­ny post­ed mixed da­ta from two stud­ies — STRIDE 1 and STRIDE 2. Kala $KALA is now bank­ing on the on­go­ing STRIDE 3 study to re­verse its for­tunes. It ex­pects STRIDE 3 to read out by the end of the year, and to re­sub­mit its mar­ket­ing ap­pli­ca­tion the first half of 2020.
While dis­ap­point­ing, the CRL is not com­plete­ly un­ex­pect­ed, COO Todd Baze­more said. The com­pa­ny had ini­ti­at­ed STRIDE 3 last year at the ad­vice of the FDA, and is con­fi­dent that they have now got­ten the in­clu­sion/ex­clu­sion cri­te­ria right by screen­ing out pa­tients with un­sta­ble symp­toms. Once they have the da­ta, he added, they can re­file an NDA un­der a type 2 sub­mis­sion, which en­tails a 6-month in­stead of 12-month re­view.
Point­ing to No­var­tis' re­cent $5.3 bil­lion pur­chase of Shire's Xi­idra — whose ap­proval process in­spired Kala to take its chances the first time — Baze­more em­pha­sized the po­ten­tial of KPI-121: "There's so few prod­ucts in this cat­e­go­ry, it's a huge un­tapped cat­e­go­ry in which on­ly about a mil­lion and a half of the 30 mil­lion pa­tients are cur­rent­ly be­ing treat­ed with a pre­scrip­tion prod­uct."
→ Em­bat­tled In­sys, en­gulfed in lit­i­ga­tion and fi­nan­cial­ly starved, has found a buy­er for its unit-dose nasal and sub­lin­gual spray man­u­fac­tur­ing equip­ment, as well as two pipeline prod­ucts — nalox­one nasal spray and ep­i­neph­rine nasal spray — in UK-based Hik­ma. "Hik­ma is the largest sup­pli­er of gener­ic nasal sprays in the US and we have been look­ing for ways to build up­on our strong man­u­fac­tur­ing plat­form and ex­pand our prod­uct port­fo­lio," said Hik­ma's pres­i­dent of gener­ics Bri­an Hoff­mann in a state­ment.
→ Los An­ge­les biotech BioVie, which in April post­ed pos­i­tive da­ta from a small study test­ing its in­fu­sion ther­a­py for se­ri­ous com­pli­ca­tion of ad­vanced liv­er cir­rho­sis, on Thurs­day amend­ed the terms of its im­pend­ing IPO. The com­pa­ny now plans to raise $15 mil­lion by of­fer­ing 1.3 mil­lion shares for $11.44/share, the as-con­vert­ed last close of its shares on the over-the-counter mar­ket. The com­pa­ny, which plans to list un­der the sym­bol BIVI, had pre­vi­ous­ly filed to of­fer 1.3 mil­lion priced at $11.88/share.