Five Prime claims a big win in topline da­ta for their come­back gas­tric can­cer drug as shares sky­rock­et
Five Prime Ther­a­peu­tics $FPRX has kept a rel­a­tive­ly low pro­file fol­low­ing a flop in pan­cre­at­ic can­cer in late 2017. But the biotech de­clared vic­to­ry in gas­tric can­cer Tues­day af­ter re­leas­ing topline da­ta from a 155-per­son Phase II study.
The South San Fran­cis­co-based com­pa­ny an­nounced that its ex­per­i­men­tal drug be­mar­ituzum­ab, in com­bi­na­tion with chemother­a­py, met all of its pre-spec­i­fied ef­fi­ca­cy end­points. Five Prime was aim­ing for a new path­way in the fi­brob­last growth fac­tor re­cep­tor 2b, which is over­ex­pressed in about 30% of all HER2 neg­a­tive gas­tric can­cers, the com­pa­ny says.
In­vestors were thrilled with the news, as the com­pa­ny's stock price near­ly quadru­pled with­in an hour of the an­nounce­ment. Ahead of Wednes­day's bell, the shares re­main up by about 400%.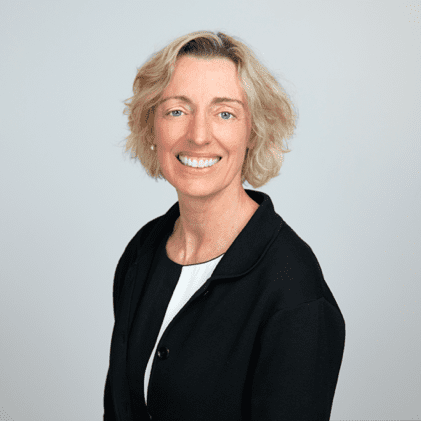 He­len Collins
For ef­fi­ca­cy, Five Prime set their sights on p-val­ues for a 2-sided al­pha of less than 0.2, rather than the typ­i­cal 0.05. That plan in­volved the three end­points of pro­gres­sion free sur­vival, which was the pri­ma­ry, over­all sur­vival and over­all re­sponse rate. CMO He­len Collins tells End­points News their sta­tis­ti­cal analy­sis plan fol­lowed this strat­e­gy be­cause the tri­al was a small Phase II tri­al, rather than a large Phase III.
"We had pre-spec­i­fied the sta­tis­ti­cal sig­nif­i­cance at 0.2, which is typ­i­cal­ly what you do for a Phase II tri­al be­cause it's much small­er than a Phase III," Collins said. "And our goal of this tri­al was to get a greater un­der­stand­ing of ex­act­ly who ben­e­fits and who doesn't ben­e­fit, so that's the main thing. And this is in some oth­er ways much bet­ter than a typ­i­cal Phase II be­cause it's ran­dom­ized, dou­ble-blind, place­bo-con­trolled and that's why we're thrilled to see the ben­e­fit that we're see­ing."
For pro­gres­sion-free sur­vival, out­comes im­proved from 7.4 months to 9.5 months, hit­ting a p-val­ue of 0.073, while over­all re­sponse rate im­proved by 13.1%, good for a p-val­ue of 0.106. But in over­all sur­vival, which CEO Tom Civik lat­er said in a call to in­vestors would like­ly be the pri­ma­ry for a po­ten­tial Phase III tri­al, Five Prime saw a me­di­an of 12.9 months in the con­trol arm and did not reach a fig­ure in the treat­ment arm. That hit a p-val­ue of 0.027.
Civik not­ed in that call that over­all sur­vival for the stan­dard of care is gen­er­al­ly 5 to 7 months.
Orig­i­nal­ly, Five Prime set out to con­duct this tri­al as a Phase III in­tend­ing to en­roll about 550 pa­tients back in 2018, Civik told End­points News. But af­ter paus­ing en­roll­ment last No­vem­ber, the com­pa­ny con­vert­ed the study in­to a Phase II this past May in or­der to get a look at the da­ta soon­er.
Though Collins said the pur­pose of this tri­al was "not de­signed to be filed" to the FDA giv­en the high­er p-val­ues, Civik said the com­pa­ny is go­ing to ap­proach reg­u­la­to­ry bod­ies to see how they view the da­ta.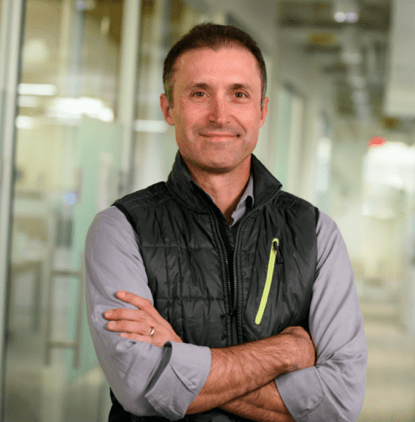 Tom Civik
"We've got 155 pa­tients and the tri­al was ex­e­cut­ed just like a Phase III tri­al, so we've got quite a bit of sub­groups that we can in­ter­ro­gate," Civik said. "We're go­ing to take our time and make sure we ful­ly go through all that da­ta, and then we will start talk­ing to reg­u­la­to­ry au­thor­i­ties across the world about what are the next steps. The study was not de­signed as a Phase II to be la­bel-en­abling, but it would be com­plete­ly ap­pro­pri­ate for us to have those con­ver­sa­tions with the au­thor­i­ties as to what they think of the da­ta and to what the po­ten­tial next steps might be."
For safe­ty, side ef­fects were com­pa­ra­ble in both arms at all lev­els, with grade 3 events oc­cur­ring more fre­quent­ly in the treat­ment arm 82.9% to 74%. More pa­tients dis­con­tin­ued be­mar­ituzum­ab com­pared to place­bo 34.2% to 5.2%.
Cowen an­a­lyst Boris Peak­er is peg­ging peak sales at around $400 mil­lion an­nu­al­ly in the US, with an ex­pect­ed piv­otal Phase III like­ly to take two years. In the best case sce­nario, that could re­sult in a po­ten­tial ap­proval some­time in 2023, he wrote to in­vestors.
Wed­bush's Robert Driscoll took a high­ly pos­i­tive view of the re­sults as well, writ­ing to in­vestors:
Giv­en the con­sis­ten­cy of the da­ta with oth­er 1L gas­tric can­cer stud­ies, high qual­i­ty na­ture of this dou­ble-blind, place­bo-con­trolled study, as well as the sig­nif­i­cant un­met need, we see po­ten­tial for ac­cel­er­at­ed ap­proval for be­ma in FGFR2b-over­ex­press­ing gas­tric can­cers.
Part­nered with Chi­na's Zai Lab, be­mar­ituzum­ab is a tar­get­ed an­ti­body that blocks FGFs from bind­ing and ac­ti­vat­ing FGFR2b, and Five Prime hopes that it will in­hib­it sev­er­al path­ways. Though the tri­al was mea­sured for gas­tric and gas­troe­sophageal junc­tion can­cers, the drug could be ap­plied to oth­er can­cers with the FGFR2b tar­get.