Flag­ship's Sig­ilon grabs $80M to bring Robert Langer cell ther­a­py tech in­to the clin­ic
Roge­rio Vi­val­di had nev­er giv­en much thought to in­dus­try.
A new­ly mint­ed MD, he was work­ing at a hos­pi­tal in Rio De Janeiro when one of his pro­fes­sors asked if he might take on a case that re­quired con­sis­tent fol­low-up: A 14-year-old boy with Gauch­er's, a rare ge­net­ic dis­or­der that meant he was miss­ing a key en­zyme of­ten called the cell's re­cy­cling sys­tem. He had come in with en­larged or­gans and stunt­ed growth.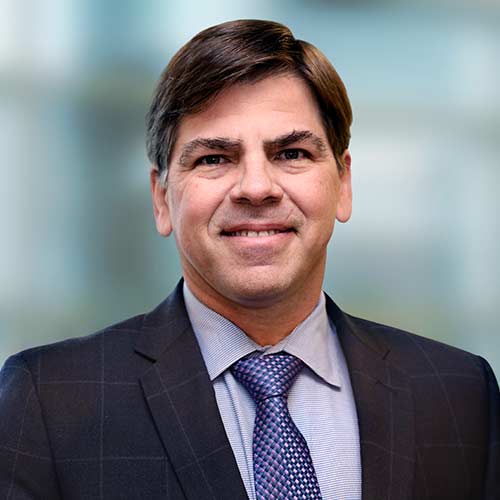 Roge­rio Vi­val­di
But the par­ents were in­ter­est­ed in try­ing a new treat­ment in­tro­duced that year, 1991, from Gen­zyme, one of the first ma­jor rare dis­ease biotechs. It would re­place the miss­ing en­zyme with a re­com­bi­nant form. Vi­val­di took the case. The boy re­cov­ered. He's now 41, Vi­val­di said, with two kids.
"Usu­al­ly, I de­scribe that mo­ment as trans­form­ing the pa­tient's life," Vi­val­di told End­points News. "What peo­ple don't re­al­ize is that mo­ment al­so changed my life. I had no thought of go­ing in­to biotech. I was a clin­i­cian."
Vi­val­di, though, would soon take a job at Gen­zyme and then a se­ries of biotech C-suites be­fore Flag­ship tapped him 2 years ago to lead one of its new­er biotechs: Sig­ilon Ther­a­peu­tics. And to­day, he's help­ing piv­ot the com­pa­ny to­ward the clin­ic for the first of sev­er­al chron­ic ill­ness­es, an­nounc­ing an $80.3 mil­lion Se­ries B fi­nanc­ing that will help push their lead drug in­to hu­man test­ing.
"It's kind of the physi­cian ex­pe­ri­ence with the pa­tient ex­pe­ri­ence: What should we do — as a new class of med­i­cines — to re­al­ly bring a func­tion­al cure for pa­tients with chron­ic dis­eases?" Vi­val­di said, cit­ing his work with en­zyme ther­a­py and his own ex­pe­ri­ence with type 1 di­a­betes.
Sig­ilon's plat­form comes out of work from Robert Langer's and Daniel An­der­son's labs at MIT and sev­er­al grants from the Ju­ve­nile Di­a­betes Re­search Foun­da­tion. For years, biotech and aca­d­e­m­ic re­searchers have known that a form of cell ther­a­py known as islet cell trans­plant could of­fer a po­ten­tial func­tion­al cure to di­a­betes, al­low­ing a pa­tient's pan­creas to once again pump out prop­er dos­es of in­sulin.
The prob­lem, Vi­val­di said, is that the body's im­mune sys­tem tends to at­tack these new cells, cov­er­ing it in fi­brot­ic scar tis­sue and ren­der­ing it non-func­tion­al. The few hun­dred pa­tients to re­ceive the trans­plant in the last 20 years have had to take ex­ten­sive dos­es of im­muno-sup­pres­sives. One way re­searchers long the­o­rized you could avoid these is­sues was by en­cap­su­lat­ing the cells in poly­mers — like mi­cro­scop­ic space suits. In 2016, Langer and An­der­son made it work, at least in the lab, and launched Sig­ilon with Flag­ship.
"It cre­ates a sphere or cap­sule where you could put many cells — be­tween 25 and 45,000 cells in one sin­gle 1.5 mil­ligram di­am­e­ter," Vi­val­di said. "We cre­ate a space where the cells can be pro­duc­ing what­ev­er we en­gi­neer the cells to pro­duce."
In 2018, Eli Lil­ly signed on to Sig­ilon's di­a­betes pro­gram for $63 mil­lion up­front and $410 mil­lion in mile­stones. Sig­ilon in­sists, though, that the plat­form is much broad­er. The first clin­i­cal in­di­ca­tion will come lat­er this year in he­mo­phil­ia A be­cause, Vi­val­di said, it's eas­i­er to see they are get­ting ac­tiv­i­ty in the blood rather than tis­sue. Be­yond that, there are pro­grams in he­mo­phil­ia B and even a pair of lyso­so­mal dis­or­ders — the same cat­e­go­ry as Gauch­er's — that have not proven as sus­cep­ti­ble to en­zyme re­place­ment ther­a­py.
They won't be alone in com­pet­ing on any of those in­di­ca­tions. Oth­er com­pa­nies, such as Vi­a­cyte, are us­ing oth­er meth­ods to get islet trans­plants to work, in­clud­ing by us­ing pluripo­tent stem cells. And gene ther­a­py is in ear­ly de­vel­op­ment for he­mo­phil­ia, lyso­so­mal dis­or­ders and even di­a­betes. Vi­val­di, though, said they can use their ther­a­py in far more pa­tients. Some pa­tients can't get AAV, the vec­tor used in most gene ther­a­pies, he not­ed, and gene ther­a­py is gen­er­al­ly for pa­tients with more dire prog­noses, as op­posed to rel­a­tive­ly healthy ones.
"The le­git­i­ma­cy of our tech­nol­o­gy is much broad­er," Vi­val­di said.