Fol­low­ing Ver­tex pact, Par­i­on strikes an­oth­er rich col­lab­o­ra­tion — this time with Shire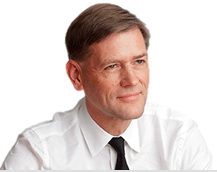 Shire CEO Flem­ming Orn­skov
Two years af­ter Durham, NC-based Par­i­on Sci­ences forged a ma­jor tie-up with Ver­tex on cys­tic fi­bro­sis, the lit­tle biotech has done it again — this time with Shire.
Lex­ing­ton, MA-based Shire has agreed to pay $40 mil­lion in an up­front and near-term cash to get its hands on world­wide rights to a Phase II dry eye dis­ease drug. Hun­dreds of mil­lions more is on the ta­ble in promised mile­stones, bring­ing the po­ten­tial deal val­ue up to $535 mil­lion.
Like Ver­tex, Shire has been drawn to the biotech's work on ENaC — ep­ithe­lial sodi­um chan­nel — in­hibitor mol­e­cules. In this case P-321 is de­signed to amp up tear vol­ume on the eye sur­face, and in­ves­ti­ga­tors have some pre­lim­i­nary ef­fi­ca­cy da­ta from a Phase I/II safe­ty study that in­di­cates they may be on to some­thing.
Par­i­on isn't let­ting go en­tire­ly of its drug. The biotech has the op­tion to co-fund R&D in ex­change for a big­ger roy­al­ty share. It's al­so keep­ing its hands on rights to co-fund com­mer­cial­iza­tion work that would po­ten­tial­ly put it in line for a big­ger pay­out.
Shire has been fo­cused on oph­thal­mol­o­gy since the ar­rival of Flem­ming Orn­skov at the helm. The com­pa­ny has been build­ing a pipeline of eye drugs and re­cent­ly won ap­proval to sell Xi­idra (li­fite­grast) for dry eye dis­ease.
Ver­tex added two of Par­i­on's drugs to its pipeline in 2015, look­ing for new triple com­bi­na­tions that can ad­dress a wide group of cys­tic fi­bro­sis pa­tients.
"Oph­thalmics is a con­tin­ued fo­cus for Shire, and the pro­gram for P-321 will ben­e­fit from our de­vel­op­ment and com­mer­cial in­fra­struc­ture and ex­per­tise," said Orn­skov in a pre­pared state­ment. "This is an op­por­tu­ni­ty to ap­ply our knowl­edge and ex­pe­ri­ence from oph­thalmics and dry eye dis­ease for fur­ther in­no­va­tion in this space. If ap­proved, P-321 would ex­pand our eye care port­fo­lio."