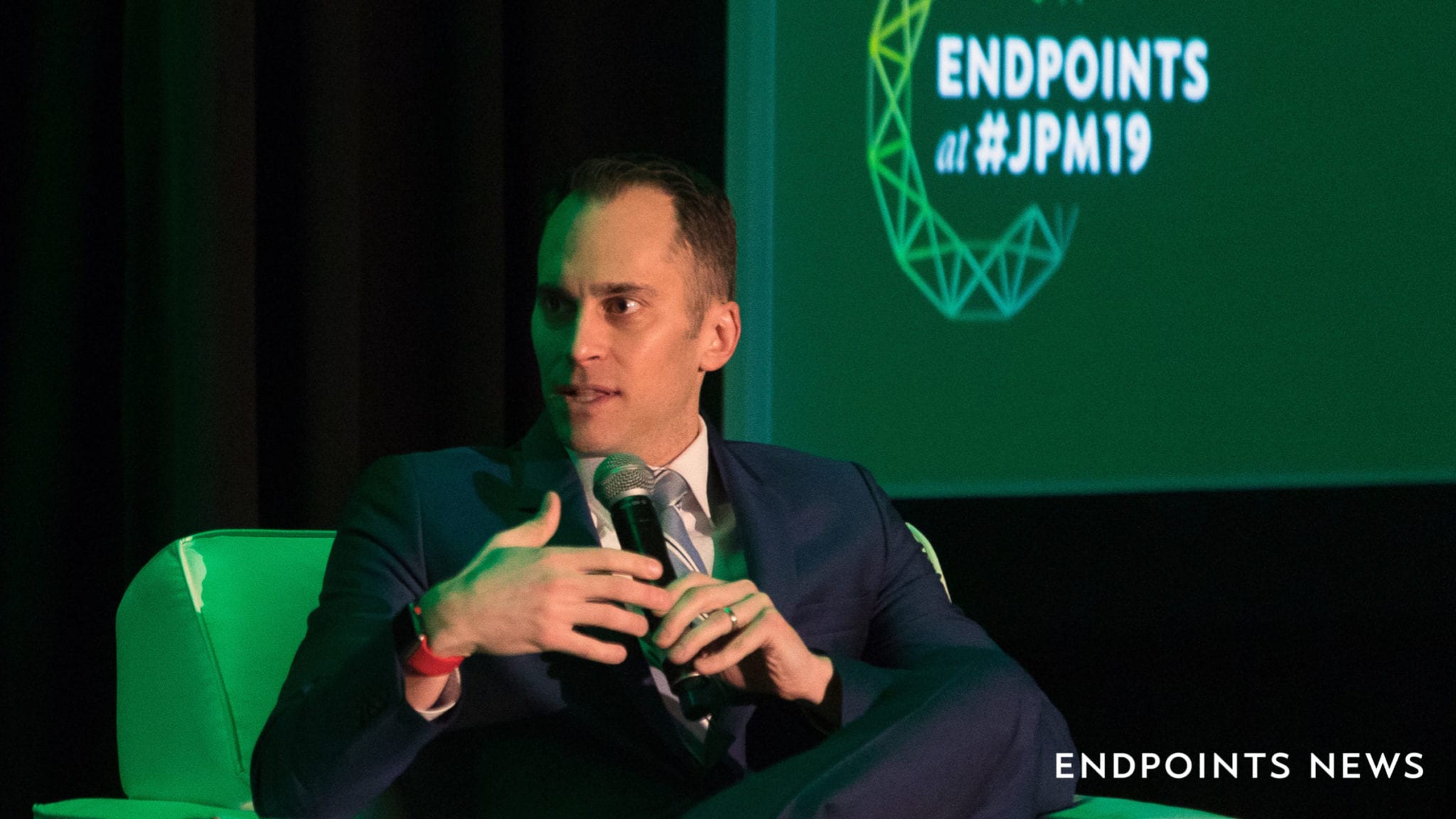 In­vestors fret as new reg­u­la­to­ry probes spur fresh de­lays to Roche's $4.3B Spark buy­out
An­oth­er day, an­oth­er de­lay. On Mon­day, Roche re­vealed that in ad­di­tion to the US Fed­er­al Trade Com­mis­sion, the UK's Com­pe­ti­tion and Mar­kets Au­thor­i­ty is prob­ing the Spark Ther­a­peu­tics takeover deal, trig­ger­ing an­oth­er de­lay of the $4.3 bil­lion ac­qui­si­tion an­nounced in Feb­ru­ary.
Spark share­hold­ers now have un­til Ju­ly 31 to ten­der their shares.
Since its last up­date in mid-May, the per­cent­age of shares al­ready sold inched up to 21.1% from 21%, low­er than 26.1% and 29.4% reg­is­tered on pre­vi­ous dead­lines. These num­bers are still a far cry from the 50% re­quired to con­sum­mate the deal, but Roche has main­tained it's not un­usu­al for "a sig­nif­i­cant por­tion of share­hold­ers" to wait un­til the last days of the of­fer pe­ri­od.
"We think this is ap­pro­pri­ate dili­gence by FTC but there is un­like­ly any ma­jor is­sue and the deal will close smooth­ly," Jef­feries an­a­lysts wrote in a note, not­ing that he­mo­phil­ia mar­ket is crowd­ed and that the way a gene ther­a­py is en­gi­neered to work is a stark con­trast to Roche's ex­ist­ing Hem­li­bra he­mo­phil­ia drug.
"If any­thing, the reg­u­la­tors should see the nu­mer­ous com­peti­tors as pos­i­tive for the mar­ket dy­nam­ics where­by price could po­ten­tial­ly come way down over time and all the play­ers will have to bat­tle for pa­tients (sim­i­lar to Hep C mar­ket in that re­spect)…For these fun­da­men­tal im­por­tant rea­sons, we don't see how this will be an an­ti-com­pet­i­tive merg­er and un­der­stand the reg­u­la­tors are think­ing about it in the long-term," they wrote.
Roche's orig­i­nal dead­line for the deal clos­ing was set for the first half of 2019. "(I)t is un­like­ly that the trans­ac­tion will close dur­ing the first half of 2019. The par­ties ex­pect the trans­ac­tion to close in 2019," a Roche spokesper­son tells End­points News.
Mean­while the UK's CMA has al­so opened an in­ves­ti­ga­tion in­to the pro­posed takeover to de­ter­mine whether the deal could hurt com­pe­ti­tion in the UK. Pend­ing the out­come of its in­ves­ti­ga­tion, the CMA has is­sued an in­ter­im en­force­ment or­der which pre­cludes Roche from in­te­grat­ing Spark in­to the com­pa­ny, and stip­u­lates the two main­tain and op­er­ate the two busi­ness­es sep­a­rate­ly — for now. Both firms are co­op­er­at­ing with the CMA, they said on Mon­day.
"The is­suance of an IEO does not of it­self mean that the CMA has sub­stan­tive con­cerns about the ac­qui­si­tion nor that the CMA has the le­gal pow­er to in­ter­vene to im­pose con­di­tions to the ac­qui­si­tion pro­ceed­ing," the spokesper­son added.
Spark's in­vestors ex­pressed their frus­tra­tion with the lat­est de­lay, as the com­pa­ny's shares $ONCE tum­bled about 9% to $99.80 in ear­ly morn­ing trad­ing.
In a Feb­ru­ary Q&A doc­u­ment in­tend­ed to pla­cate em­ploy­ees, Spark sug­gest­ed that Roche in­tend­ed to al­low the Philadel­phia-based com­pa­ny to op­er­ate as an au­tonomous gene ther­a­py spe­cial­ist, while pour­ing in the re­sources to build a whole unit around it.
Im­age: Spark CEO Jef­frey Mar­raz­zo at an End­points News break­fast pan­el at the 2019 JP Mor­gan con­fer­ence in San Fran­cis­co – pho­to by Jeff Ru­mans for End­points News