Fra­zier backs MavuPhar­ma's $20M round, brings in heavy­weight ex­ecs to lead
Ven­ture part­ners at Fra­zier have put to­geth­er a dream team from their ex­ec­u­tive rolodex to a lead a new start­up called MavuPhar­ma. The new ven­ture is un­wrap­ping a $20 mil­lion Se­ries A to­day, along with plans to de­vel­op an in­creas­ing­ly pop­u­lar path­way in on­col­o­gy.
The com­pa­ny's founders and board mem­bers in­clude names you've like­ly seen be­fore — Bob Bal­tera, Rich Hey­man, Michael Gal­latin, and Greg Di­etsch. These guys are se­r­i­al life sci­ence founders, and they've all worked to­geth­er on past ven­tures. They al­so have ties to Fra­zier Health­care Part­ners, which led the round.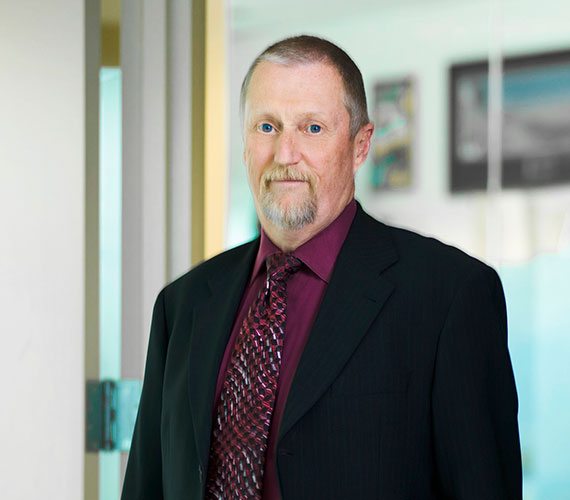 Michael Gal­latin
Gal­latin and Di­etsch worked on the same lead­er­ship team at ICOS, the com­pa­ny that de­vel­oped Cialis. Since then, Gal­latin has co-found­ed Cal­is­to­ga (ac­quired by Gilead for $600 mil­lion) and Stromedix (ac­quired by Bio­gen).
Mavu (pro­nounced "maw-vu") is tech­ni­cal­ly based in Seat­tle, but the team is spread across the coun­try. Gal­latin tells me the com­pa­ny will like­ly stay "se­mi-vir­tu­al," with the new cash go­ing to­wards pre­clin­i­cal de­vel­op­ment rather than salaries and ben­e­fits.
Bub­bling in­ter­est in STING
Mavu is work­ing on pro­grams for drugs that mod­u­late the STING path­way to treat can­cer and in­fec­tious dis­ease. STING (which stands for "stim­u­la­tor of in­ter­fer­on genes") is gain­ing at­ten­tion in the in­dus­try, with com­pa­nies like Aduro pur­su­ing it for its ap­pli­ca­tions in can­cer. The hope is that fid­dling with STING can in­duce an im­mune re­sponse that shrinks or wipes out tu­mors.
"There's been an ex­plo­sion in the lit­er­a­ture over the past few years, and its ac­cel­er­at­ed in the last few months with pa­pers on STING pub­lish­ing in Na­ture, Cell, and Sci­ence," said Gal­latin, Mavu's co-founder and pres­i­dent. "There's tons of in­ter­est in this path­way."
Most com­pa­nies are in­ject­ing the STING ag­o­nist com­pounds di­rect­ly in­to tu­mors. Mavu has dif­fer­ent plans, fo­cus­ing on de­vel­op­ing oral drugs that are con­di­tion­al ag­o­nists — mean­ing they on­ly ac­ti­vate the path­way in the con­text of a tu­mor.
"These are com­pounds that don't ac­ti­vate STING sys­tem­i­cal­ly as a di­rect ag­o­nist could," Gal­latin said.
First comes cash, then comes the board
As part of Mavu's new fi­nanc­ing round, the com­pa­ny got new board mem­bers: Bal­tera, Hey­man, and Fra­zier's man­ag­ing gen­er­al part­ner Jamie Top­per.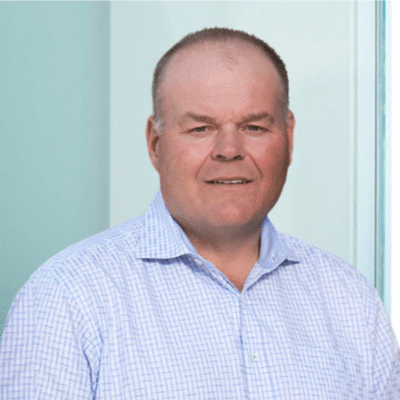 Bob Bal­tera
Bal­tera, an en­tre­pre­neur-in-res­i­dence at Fra­zier, is one of VC firm's go-to ex­ecs to lead their star­tups. He's cur­rent­ly head­ing up Cir­ius Ther­a­peu­tics, which just launched with $40 mil­lion ear­li­er this year. Be­fore that, he had a brief stint at Fra­zier-backed La­gu­na, where he raised $30 mil­lion be­fore the com­pa­ny quick­ly fold­ed this April due to safe­ty is­sues.
"In this busi­ness, sci­ence will go against you more of­ten than not," Bal­tera told me at the time. "A lot of peo­ple want to keep the fund­ing and move for­ward. But the sci­ence wasn't as ad­ver­tised. Rather than drag­ging our feet or throw­ing a hail Mary pass — and spend­ing mil­lions from our in­vestors in the process — we de­cid­ed to shut it down quick­ly and find some­thing new."
Fra­zier clear­ly didn't hold it against him. The firm has now ap­point­ed Bal­tera chair­man of Mavu's board.
Once in, Bal­tera prompt­ly brought in Hey­man to the board. Here in San Diego, Hey­man's a bit of a leg­end for two enor­mous fi­nan­cial suc­cess­es. He co-found­ed Aragon Phar­ma­ceu­ti­cals, which sold in 2013 for up to $1 bil­lion to John­son & John­son. With the as­sets of Aragon that he didn't sell, Hey­man found­ed Ser­agon Phar­ma­ceu­ti­cals, which sold in 2014 to Genen­tech for up to $1.7 bil­lion.
Next steps
Gal­latin said Mavu hasn't pub­licly pre­sent­ed any in­for­ma­tion or da­ta about its pre­clin­i­cal pro­grams, as the field is hot with com­pe­ti­tion.
"I'll just say we've been quite suc­cess­ful in the evo­lu­tion of our com­pounds," Gal­latin said.
Bal­tera says Mavu will be shoot­ing for IND by 2019. At that time, the com­pa­ny will con­sid­er rais­ing a larg­er Se­ries B round or part­ner­ing the tech.
"We don't have any pre­con­ceived no­tion of where this will go," Bal­tera said. "We're just go­ing to stay nim­ble and when the da­ta comes in, we'll do what­ev­er makes sense. Every­one on this team has worked for pri­vate com­pa­nies, pub­lic com­pa­nies, and they've sold com­pa­nies. So we're ag­nos­tic when it comes to the out­come."