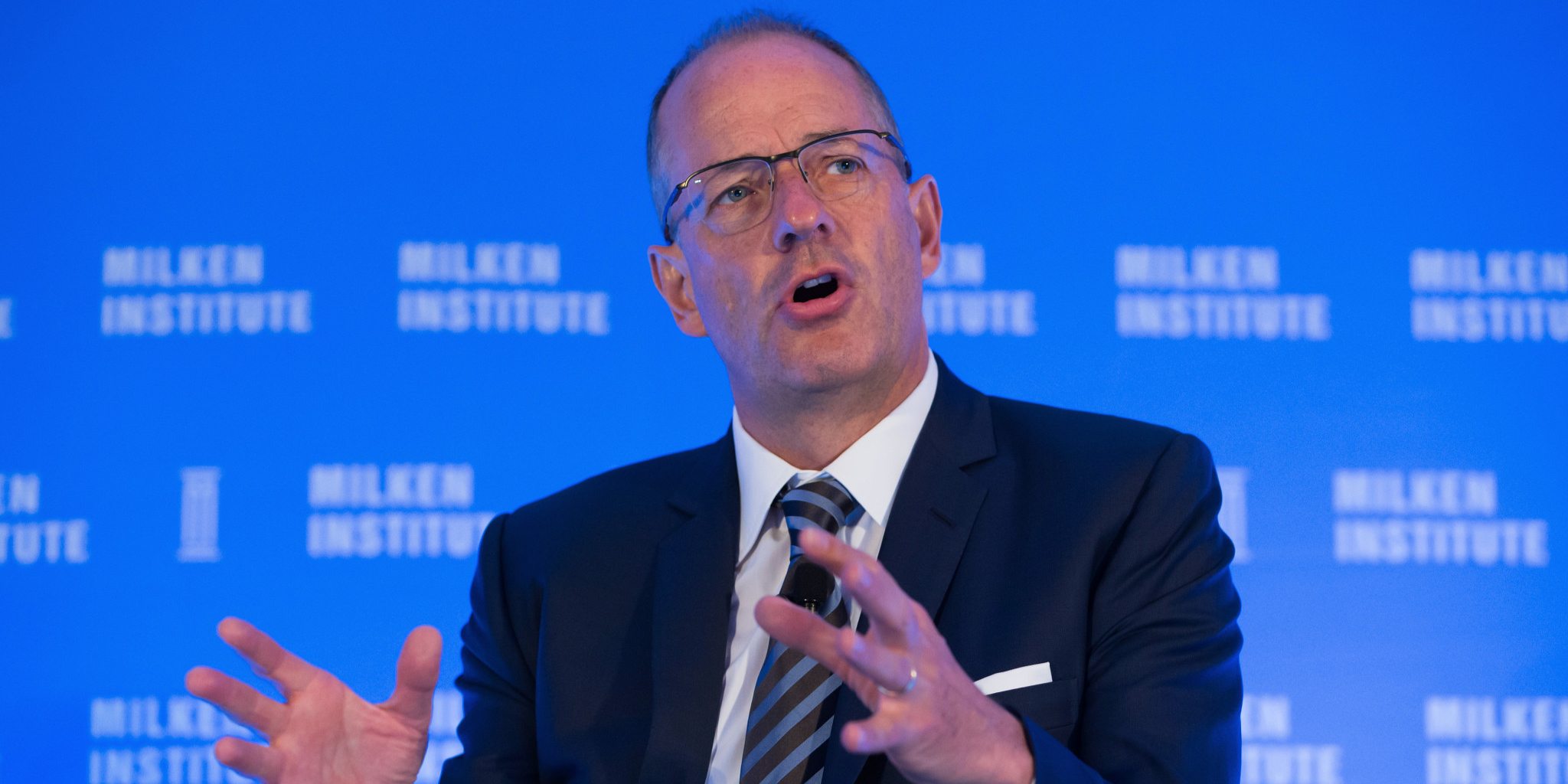 From drug­mak­er to drug man­ag­er: Ex-GSK chief An­drew Wit­ty jumps to the helm of gi­ant Op­tum
Over a pe­ri­od of 10 years, An­drew Wit­ty made his rep­u­ta­tion sell­ing drugs around the world as CEO of Lon­don-based Glax­o­SmithK­line. Now, a year af­ter his re­tire­ment, he's tak­ing a lead­er­ship role in man­ag­ing drug ben­e­fits in one of the largest, fastest grow­ing out­fits in the US.
Wit­ty has been named the new CEO of Unit­ed­Health's gi­ant Op­tum di­vi­sion, a phar­ma­cy ben­e­fit man­age­ment group and health­care an­a­lyt­ics com­pa­ny. Now, in­stead of talk­ing about drug pric­ing and ac­cess from a man­u­fac­tur­er's per­spec­tive, he'll play a key role in mold­ing re­al-world prac­tices for the world's biggest drug mar­ket.
Op­tum, which has 140,000 staffers around the world, earns rough­ly half of Unit­ed­Health's rev­enue — $201 bil­lion last year — from three key sub­sidiaries: Op­tumHealth and Op­tu­mIn­sight as well as Op­tum­Rx.
Iron­i­cal­ly, Op­tum­Rx is one of three PBMs that con­trols 72% of the US mar­ket, giv­ing it a huge amount of lever­age over the prices paid for drugs, who gets to use them and who will be barred by hur­dles and high out-of-pock­et costs.
Sir An­drew made a rep for him­self by push­ing hard on pa­tient ac­cess to drugs, which led the com­pa­ny to cut prices for poor coun­tries. That was wide­ly her­ald­ed. But GSK joined all the big drug­mak­ers in steadi­ly mark­ing up the price of its block­busters in the US. In 2016, a study by Reuters found that Glaxo had raised the price of Ad­vair by 67% over a 5-year pe­ri­od, part of an in­dus­try-wide prac­tice of jack­ing up list prices — par­tic­u­lar­ly just ahead of the loss of patent pro­tec­tion. The com­pa­ny, though, in­sist­ed that with dis­counts and re­bates to com­pa­nies like Op­tum, they were ac­tu­al­ly charg­ing less.
Wit­ty, who's been on the board at Unit­ed­Health, is re­plac­ing Lar­ry Ren­fro, who goes on to be­come the man­ag­ing part­ner of Op­tum Ven­tures, which is de­scribed as "a se­ries of do­mes­tic and in­ter­na­tion­al funds, in­clud­ing a new, $100 mil­lion Glob­al Fund, ded­i­cat­ed to emerg­ing and ad­vanced tech­nol­o­gy, da­ta an­a­lyt­ics and health care ser­vices com­pa­nies with trans­for­ma­tive ca­pa­bil­i­ties to make health care bet­ter for every­one."
Wit­ty re­marked:
With a proven strat­e­gy, great lead­er­ship and top tal­ent, Op­tum has the unique op­por­tu­ni­ty to con­tin­ue im­prov­ing the health care ex­pe­ri­ence, out­comes and val­ue peo­ple re­ceive in the U.S. and glob­al­ly, and I am hon­ored to par­tic­i­pate in that mis­sion – es­pe­cial­ly hav­ing come to know the lead­ers of the en­ter­prise through my work as a di­rec­tor. In many ways, even with all its ac­com­plish­ments, Op­tum feels as though it is just get­ting start­ed.
---
Im­age: An­drew Wit­ty. BLOOMBERG