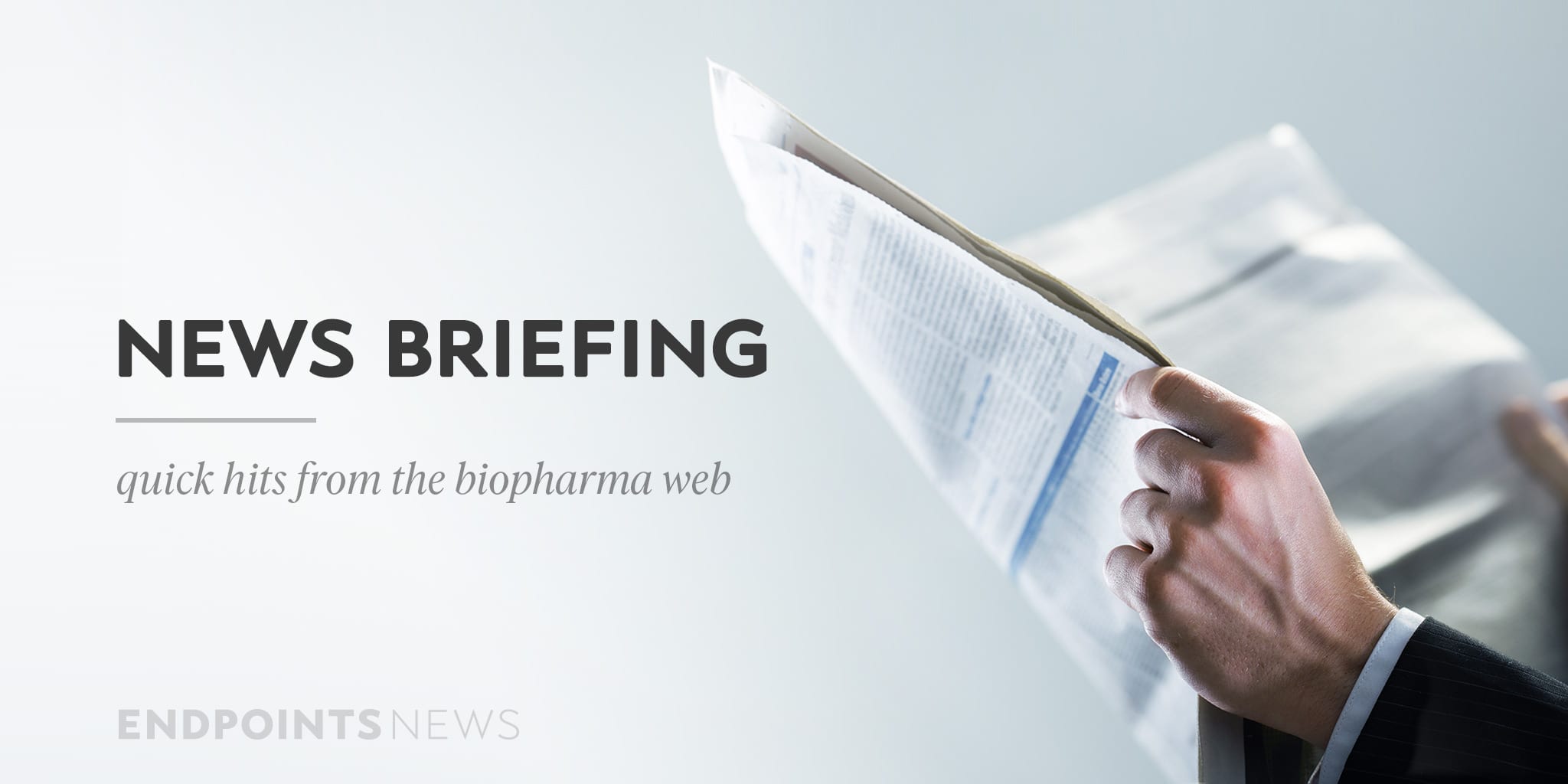 Gates Foun­da­tion backs a new sick­le cell CRISPR ap­proach; Sid­dhartha Mukher­jee's Vor adds a new CAR-T
CRISPR/Cas9 play­er In­tel­lia Ther­a­peu­tics has a new backer — the Bill and Melin­da Gates Foun­da­tion.
The char­i­ty is spon­sor­ing re­search for in vi­vo sick­le cell dis­ease treat­ments us­ing their gene-edit­ing tech­nol­o­gy. Fi­nan­cial terms for the grant were not dis­closed, but the funds will be used to ad­vance In­tel­lia's pre­clin­i­cal pro­grams for edit­ing hematopoi­et­ic stem cells us­ing the com­pa­ny's pro­pri­etary non-vi­ral de­liv­ery sys­tems.
In­tel­lia's long-term goal is to po­ten­tial­ly cure sick­le cell dis­ease. CRISPR sick­le cell treat­ments are al­ready in the clin­ic, but they in­volve re­mov­ing cells from pa­tients, edit­ing them and then putting them back in — a cost­ly ap­proach that al­so in­volves sub­ject­ing pa­tients to high dos­es of chemother­a­py. An in vi­vo ap­proach could be safer but is con­sid­ered hard­er to achieve.
The grant is part of an ini­tia­tive from the foun­da­tion that aims to sup­port gene-based cures in de­vel­op­ing coun­tries with­in the next sev­en to 10 years. — Max Gel­man
Sid­dhartha Mukher­jee's Vor adds an NCI CAR-T
Vor, the cell ther­a­py start­up from Co­lum­bia on­col­o­gist and Pulitzer Prize-win­ning au­thor Sid­dhartha Mukher­jee, has added CAR-T to pair with its line of cell ther­a­pies.
On Wednes­day, the Cam­bridge biotech an­nounced they li­censed a CAR-T ther­a­py from the Na­tion­al Can­cer In­sti­tute. De­vised by well-known hema­tol­o­gist Ter­ry Fry — who is now head of T cell ther­a­pies at the se­cre­tive, well-fi­nanced Sana Biotech­nol­o­gy — the ther­a­py is now in Phase I/II for acute myeloid leukemia.
It aims at CD33, a cell re­cep­tor that AML re­searchers have long tried to tar­get. Vor, has been de­vel­op­ing a stem cell ther­a­py in which they ed­it CD33 out of healthy cells and then trans­plant them in­to a pa­tients bone mar­row. The idea is that you could then give the CD33 CAR-T with­out risk­ing the T cells at­tack­ing healthy cells along with can­cer ones.
— Ja­son Mast
An­oth­er Com­pass goes pub­lic
Com­pass Path­ways made waves ear­li­er this year when it raised $127.5 mil­lion go­ing pub­lic on the promise of turn­ing the key in­gre­di­ent in mag­ic mush­rooms in­to a treat­ment for de­pres­sion.
Now an­oth­er nau­ti­cal named com­pa­ny — Com­pass Ther­a­peu­tics — is fol­low­ing them on­to the Nas­daq. They set terms this week for a $50 mil­lion IPO.
A much more con­ven­tion­al com­pa­ny, Com­pass Ther­a­peu­tics is de­vel­op­ing im­muno-on­col­o­gy treat­ments. Their lead drug, an an­ti­body tar­get­ing CD137, is now in Phase I for pa­tients who have pre­vi­ous­ly tak­en PD-1 or PD-L1 in­hibitors. They've raised $176.5 mil­lion on pri­vate mar­kets so far, ac­cord­ing to Crunch­base. — Ja­son Mast