Gem­phire shares crater af­ter its LDL drug comes up short in PhI­Ib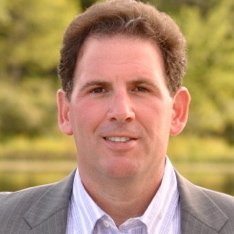 Lee Gold­en, Gem­phire CMO
Just two months af­ter Gem­phire $GEMP CEO Mi­na Sooch abrupt­ly left the helm, the biotech is re­port­ing out some dis­ap­point­ing new LDL da­ta from a Phase IIb study of their lead drug.
Af­ter en­rolling 105 men and women whose LDL was not con­trolled by statins for its ROY­AL-1 study, in­ves­ti­ga­tors re­port­ed track­ing a 17% re­duc­tion in bad LDL lev­els among pa­tients tak­ing gem­cabene, sig­nif­i­cant­ly less than the 23% to 28% re­duc­tions that Pfiz­er had been track­ing be­fore out­li­cens­ing the drug to the Livo­nia, MI-based com­pa­ny.
That hit the mark for sta­tis­ti­cal sig­nif­i­cance but missed the tar­get an­a­lysts have been eye­ing. That will like­ly height­en the dis­ap­point­ment the com­pa­ny has stirred up af­ter its IPO one year ago al­so left back­ers as­sess­ing the short­fall.
Gem­phire's stock crashed, drop­ping 47%.
"In ROY­AL-1, gem­cabene met the pri­ma­ry end­point and demon­strat­ed a sta­tis­ti­cal­ly sig­nif­i­cant low­er­ing in LDL-C, al­though the mag­ni­tude of LDL-C low­er­ing was less than ob­served in cer­tain pri­or stud­ies of gem­cabene," stat­ed Lee Gold­en, Gem­phire's CMO. "The com­pa­ny will per­form ad­di­tion­al analy­ses to thor­ough­ly eval­u­ate the re­sults of the tri­al. Once the ad­di­tion­al analy­ses are com­plete, we will pro­vide an up­date."
The drug did bet­ter in the COBALT-1 study among ho­mozy­gous fa­mil­ial hy­per­c­ho­les­terolemia pa­tients, out a bit more than a month ago, adding gem­cabene to a va­ri­ety of lipid-low­er­ing drugs in use.
The drug was snagged from Pfiz­er by Gem­phire CSO Charles Bis­gaier and chief le­gal of­fi­cer David Lowen­schuss.