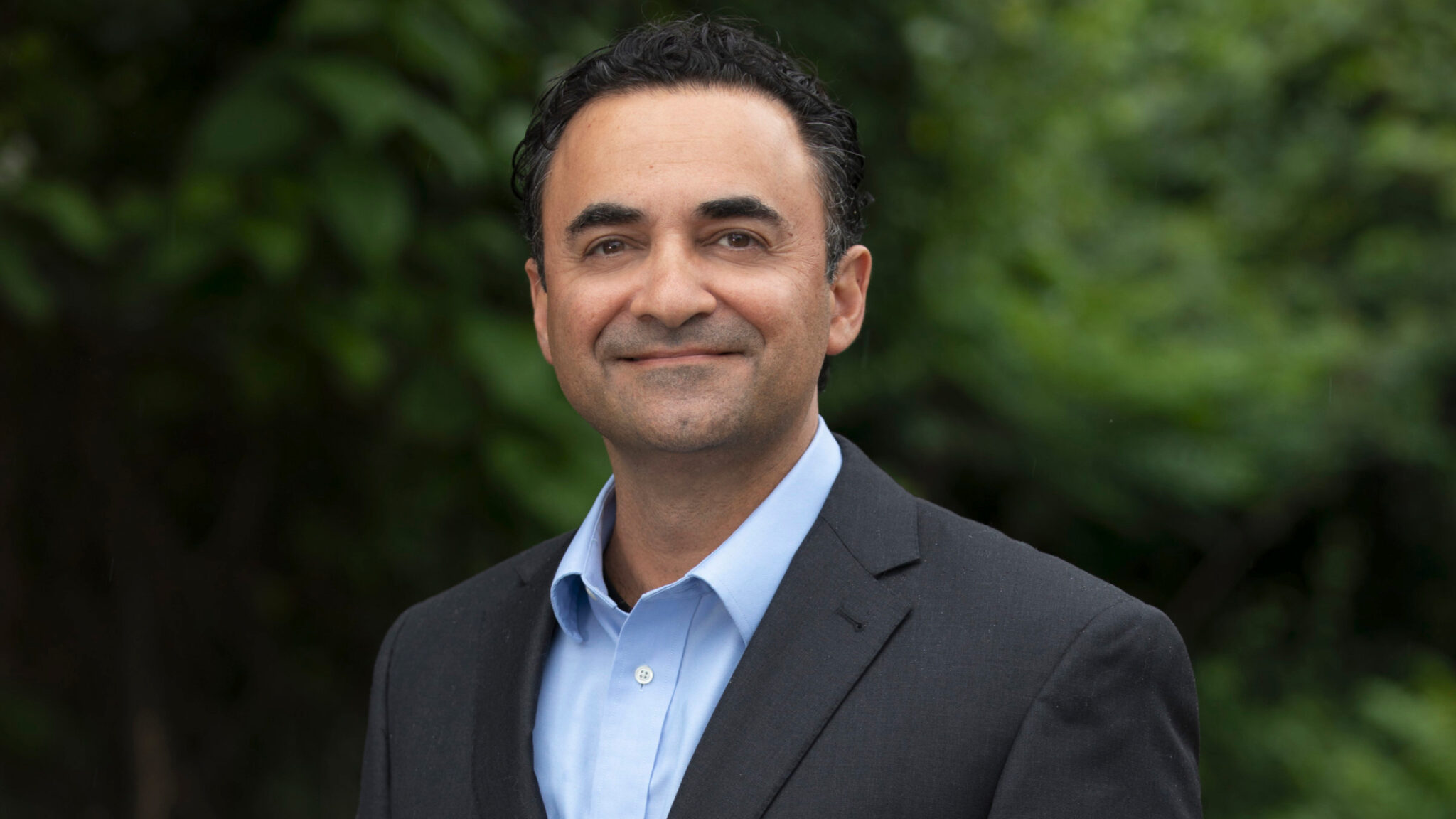 Ray Tabibiazar, SalioGen CEO
Gene ther­a­py 3.0 ef­forts net Sali­o­Gen a nine-fig­ure Se­ries B, but much re­mains un­der wraps
Rough­ly 10 months ago, a fledg­ling biotech emerged from stealth with a mod­est Se­ries A and a big promise look­ing to de­vel­op gene ther­a­py 3.0. The promise inched clos­er to re­al­i­ty Wednes­day as in­vestors have now hopped on board thanks to a new, nine-fig­ure round.
Sali­o­Gen Ther­a­peu­tics closed its $115 mil­lion Se­ries B, the com­pa­ny an­nounced Wednes­day morn­ing, aim­ing to push for­ward its "gene cod­ing" plat­form and grow­ing pre­clin­i­cal pipeline. The biotech, which fo­cus­es on ac­ti­vat­ing dor­mant mam­malian en­zymes to ed­it genes in vi­vo, se­cured the new raise af­ter flesh­ing out some of the tech­nolo­gies' ap­pli­ca­tions, CEO Ray Tabib­i­azar told End­points News.
Tout­ing the com­pa­ny's abil­i­ty to char­ac­ter­ize such en­zymes, Tabib­i­azar said the plat­form "has the abil­i­ty to in­te­grate any size of ge­net­ic code in­to the genome. So that al­lows you not on­ly to pur­sue large genes, but mul­ti­ple genes."
The method­ol­o­gy al­so doesn't re­quire the need for the nu­cle­as­es and vi­ral vec­tors as­so­ci­at­ed with ear­li­er forms of gene edit­ing, such as CRISPR. Sali­o­Gen's plat­form, Tabib­i­azar said, can ed­it the genome with­out caus­ing "any dou­ble strand DNA breaks, or even sin­gle strand breaks."
A lot has gone on be­hind the scenes that Sali­o­Gen isn't ready to share just yet, how­ev­er, as Tabib­i­azar de­clined to put a time­line on when his com­pa­ny's pro­grams would hit the clin­ic. Sali­o­Gen's web­site lists sev­er­al dis­ease ar­eas it's ex­plor­ing, in­clud­ing fa­mil­ial hy­per­c­ho­les­terolemia and in­her­it­ed mac­u­lar de­gen­er­a­tion, but Tabib­i­azar fur­ther de­clined to say which, if any, rep­re­sent the biotech's lead pro­gram.
"That's one of the ad­van­tages of be­ing a pri­vate com­pa­ny," Tabib­i­azar said, adding, "One of the ways that we run the com­pa­ny, we have mul­ti­ple hors­es in a race. So we are re­al­ly ad­vanc­ing a pipeline of pro­grams … that's ex­act­ly one of the rea­sons we ac­tu­al­ly raised large cap­i­tal."
Every­thing re­mains in the pre-IND phase, though the FH and eye pro­grams are among the clos­est to be­ing ready for hu­man test­ing. Sali­o­Gen is al­so work­ing on pro­grams for the heart, bone mar­row and kid­ney, as well as a cys­tic fi­bro­sis can­di­date that gar­nered in­vest­ment in­ter­est from the Cys­tic Fi­bro­sis Foun­da­tion in Wednes­day's raise.
Sali­o­Gen has al­so ramped up work on dis­cov­er­ing more en­zymes that could po­ten­tial­ly be used to de­liv­er its treat­ments. Tabib­i­azar said any of the en­zymes are pro­gram­ma­ble re­gard­less of the af­fect­ed or dis­eased tis­sue, but he again de­murred when asked how many en­zymes Sali­o­Gen is work­ing to char­ac­ter­ize.
"I can tell you we've done more than one," he said.
As the biotech IPO mar­ket slowed down late last year, in­vestors large­ly turned their fo­cus to­ward ear­li­er-stage in­vest­ments in com­pa­nies that had not yet pro­duced clin­i­cal da­ta. Sali­o­Gen is seem­ing­ly a part of this trend, now hav­ing raised $135 mil­lion in less than a year.
But Tabib­i­azar isn't look­ing at mak­ing the pub­lic leap just yet, say­ing Sali­o­Gen has "plen­ty of cush­ion" to ad­vance its pipeline and plat­form right now. That be­ing said, he not­ed how every com­pa­ny has to leave its op­tions open and be op­por­tunis­tic if the right mo­ment comes along.
"It's the tim­ing of when you raise more mon­ey, and how you do it needs to be tai­lored to the needs of the com­pa­ny," he said. "Right now we have, you know, $115 mil­lion that we can sup­port our pro­grams, so we don't have any im­me­di­ate need to raise more mon­ey."
Wednes­day's round was co-led by Gor­don­MD Glob­al In­vest­ments and EPIQ Cap­i­tal Group. In ad­di­tion to the Cys­tic Fi­bro­sis Foun­da­tion, new in­vestors in­clud­ed Fi­deli­ty Man­age­ment & Re­search Com­pa­ny, T. Rowe Price, D1 Cap­i­tal Part­ners, Sym­Bio­sis, the ven­ture arm of Foun­da­tion Fight­ing Blind­ness and oth­ers. The round al­so in­clud­ed con­tin­ued sup­port from PBM Cap­i­tal, which led the Se­ries A.