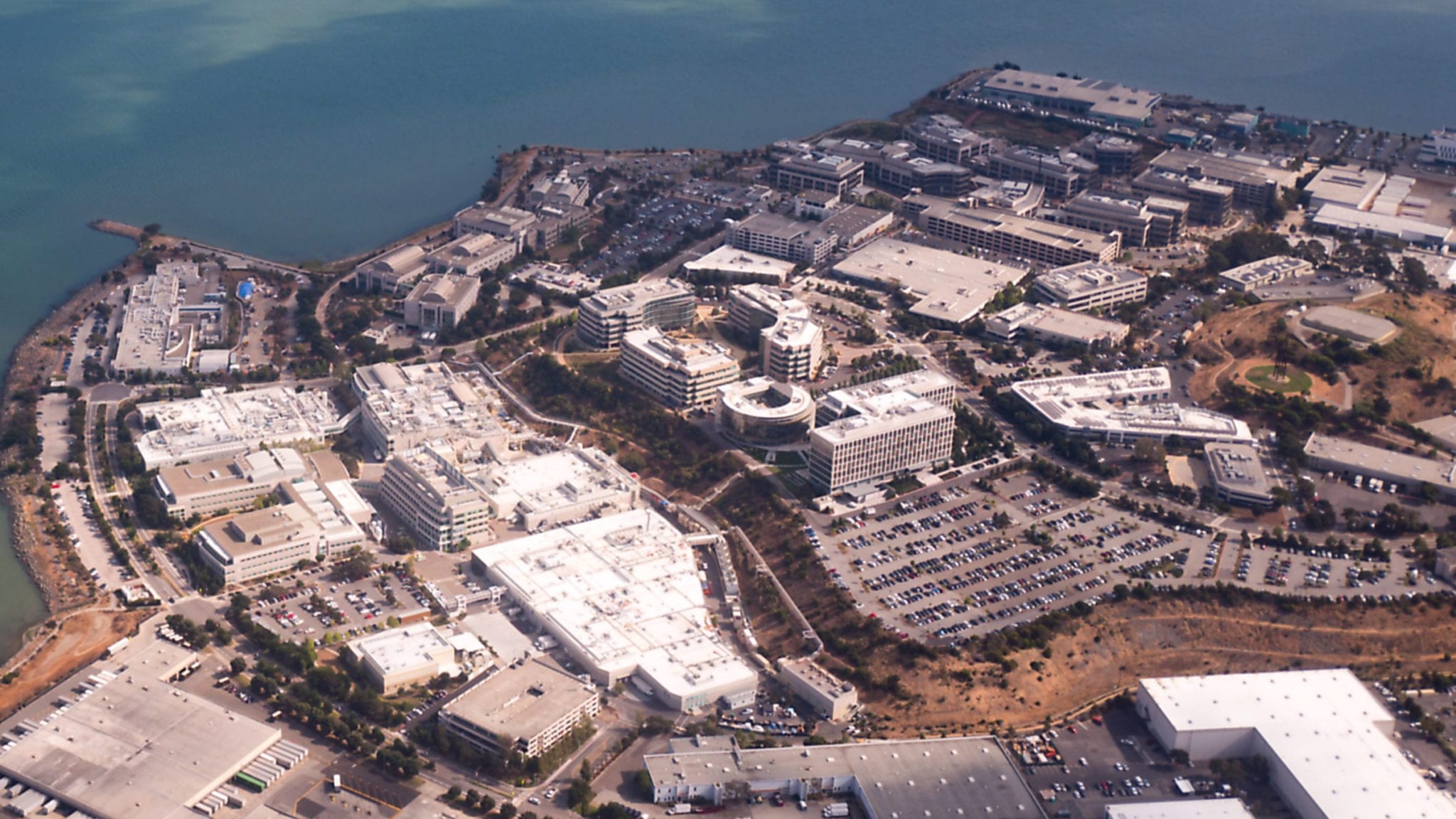 Aerial view of Genentech's campus in South San Francisco [Credit: Getty]
Genen­tech sub­mits a big plan to ex­pand its South San Fran­cis­co foot­print
The sign is still there, a quaint re­minder of white­washed con­crete not 5 miles from Genen­tech's sprawl­ing, chrome-and-glass cam­pus: South Fran­cis­co The In­dus­tri­al City.
The city keeps the old sign, first erect­ed in 1923, as a tourist site and a kind of civic me­men­to to the days it packed meat, milled lum­ber and burned enough steel to earn the moniker "Smoke­stack of the Penin­su­la." But the re­al in­di­ca­tion of where you are and how much has changed both in San Fran­cis­co and in the glob­al econ­o­my since a cou­ple re­searchers and in­vestors rent­ed out an emp­ty ware­house 40 years ago comes in a far small­er blue sign, re­sem­bling a Ro­tary Club post, off the high­way: South San Fran­cis­co, The Birth­place of Biotech.
Now Genen­tech, the first mod­ern biotech, is seek­ing to ex­pand its pres­ence even fur­ther. It has sub­mit­ted a pro­pos­al to the city that would ex­pand its cam­pus up to 9 mil­lion square feet, and, po­ten­tial­ly, more than dou­ble its cur­rent em­ploy­ee base from around 10,500 to 22,500.
The Roche sub­sidiary, with its 4.7 mil­lion feet cam­pus, is al­ready one of San Fran­cis­co's largest re­al es­tate hold­ers but city statutes cur­rent­ly cap own­er­ship at 6 mil­lion square feet. Af­ter cuts last year to staff, the move sig­nals Genen­tech's com­mit­ment to the cam­pus and its pi­o­neer­ing role in the Bay Area bio­phar­ma ecosys­tem.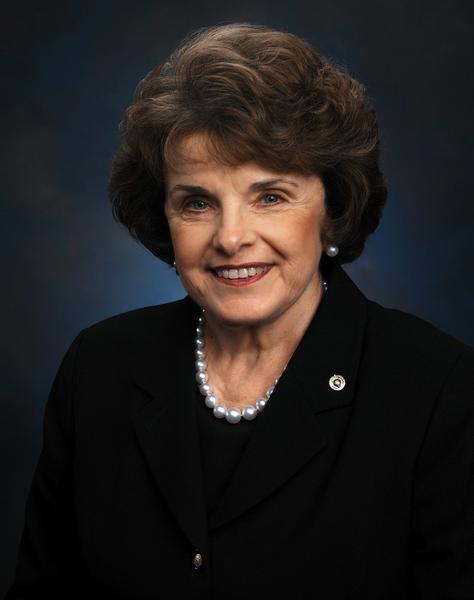 Di­anne Fe­in­stein
The biotech first set up shop here in 1978, two years af­ter ven­ture cap­i­tal­ist Robert Swan­son and bio­chemist Her­bert Boy­er launched the com­pa­ny to cap­i­tal­ize on Boy­er's pi­o­neer­ing work in re­com­bi­nant DNA. Boy­er and Swan­son met with then-may­or of San Fran­cis­co and now US Sen­a­tor Di­anne Fe­in­stein (D-CA) who pitched them on the spot's rea­son­able rent and prox­im­i­ty to Stan­ford and the Uni­ver­si­ty of Cal­i­for­nia San Fran­cis­co. They then pro­ceed­ed to build an em­pire that re­shaped biotech and turned SSF, as the area is known, in­to a spe­cial­ized in­no­va­tion hub now home to over 100 biotechs.
The sub­mit­ted plan would see Genen­tech erect­ing new build­ings at in-fill sites, some of which would be up to nine sto­ries high, a move that would in­crease Genen­tech's vis­i­bil­i­ty – and put that old South San Fran­cis­co The In­dus­tri­al City sign just a lit­tle more out of sight.
---
Up­date: This sto­ry was up­dat­ed to clar­i­fy the size of the ex­pan­sion and cor­rect the num­ber of em­ploy­ees.