Gen­fit's NASH drug fails a close­ly-watched PhI­II show­down, adding one more set­back to a plagued field
Gen­fit's bid to make R&D his­to­ry with a sto­ry­book turn­around came to a crash­ing halt on Mon­day as the French biotech ac­knowl­edged that its Phase III study of elafi­bra­nor failed to dis­tin­guish it­self from place­bo in treat­ing NASH.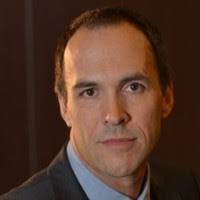 Pas­cal Pri­gent
The biotech had tried to prove that the drug would re­solve NASH with­out fi­bro­sis in a pop­u­la­tion of more than 1,000 pa­tients. But the da­ta came up with a 19.2% re­sponse rate for the drug arm com­pared to a 14.7% rate for the place­bo.
Gen­fit CEO Pas­cal Pri­gent put down the "dis­ap­point­ing" re­sult to a high place­bo re­sponse, though the drug arm didn't ap­pear to score all that high in the study.
The CEO not­ed:
We plan to share these de­tailed find­ings with the reg­u­la­to­ry au­thor­i­ties in the com­ing months and with their guid­ance, de­ter­mine a fi­nal de­ci­sion re­gard­ing the con­tin­u­a­tion of the RE­SOLVE-IT tri­al. In par­al­lel, we con­tin­ue as planned with our NIS4TM and Phase 3 PBC (pri­ma­ry bil­iary cholan­gi­tis) pro­grams, which are in­de­pen­dent of our NASH pro­gram with elafi­bra­nor. We will pro­vide up­dat­ed guid­ance on our glob­al cor­po­rate strat­e­gy lat­er in the year, once we have more clar­i­ty on the reg­u­la­to­ry im­pli­ca­tions of the RE­SOLVE-IT in­ter­im read­out, as well as more vis­i­bil­i­ty on the evo­lu­tion of the im­pact of the world­wide pan­dem­ic on our on­go­ing stud­ies.
Last year saw mul­ti­ple set­backs in NASH, with In­ter­cept as the sole ex­cep­tion to the rule. That left some an­a­lysts cau­tious­ly en­cour­ag­ing in­vestors to look at Gen­fit, even though the odds were daunt­ing.
SVB Leerink's Pasha Sar­raf had been on the pro-Gen­fit side­lines, call­ing this study "the most sig­nif­i­cant and volatile up­com­ing cat­a­lyst" they cov­er. "The risk/re­ward is not for the faint of heart."
There were al­so plen­ty of skep­tics along the way, par­tic­u­lar­ly af­ter Gen­fit not­ed a Phase II NASH fail­ure for GOLD­EN-505 in 2015, then tried to ex­plain it all away as a fail­ure of the tri­al de­sign.
The fail­ure leaves In­ter­cept $ICPT as the sole win­ner in this field so far, with Ocali­va un­der re­view for a la­bel ex­pan­sion on NASH.
Iron­i­cal­ly, on the same day that Gen­fit raised fresh ques­tions about the PPAR class, a ri­val in the class — CymaBay — popped up look­ing for a sec­ond chance. Michael Yee at Jef­feries not­ed:
CBAY which has a Ph II PPAR-delta fo­cused mol­e­cule but pre­vi­ous­ly halt­ed the pro­gram due to liv­er-in­jury sig­nals & FDA hold, an­nounced on the same day that an in­de­pen­dent ex­pert pan­el unan­i­mous­ly con­clud­ed there is no ev­i­dence of drug-in­duced liv­er in­jury, & they will re-en­gage with the FDA to see if they can lift the hold. It's un­clear to us what will hap­pen but over­all we would re­main cau­tious on the big­ger pic­ture view that a PPAR which was halt­ed in Ph II will com­plete­ly re­move the safe­ty ques­tions un­til a full Ph III would be com­plet­ed.