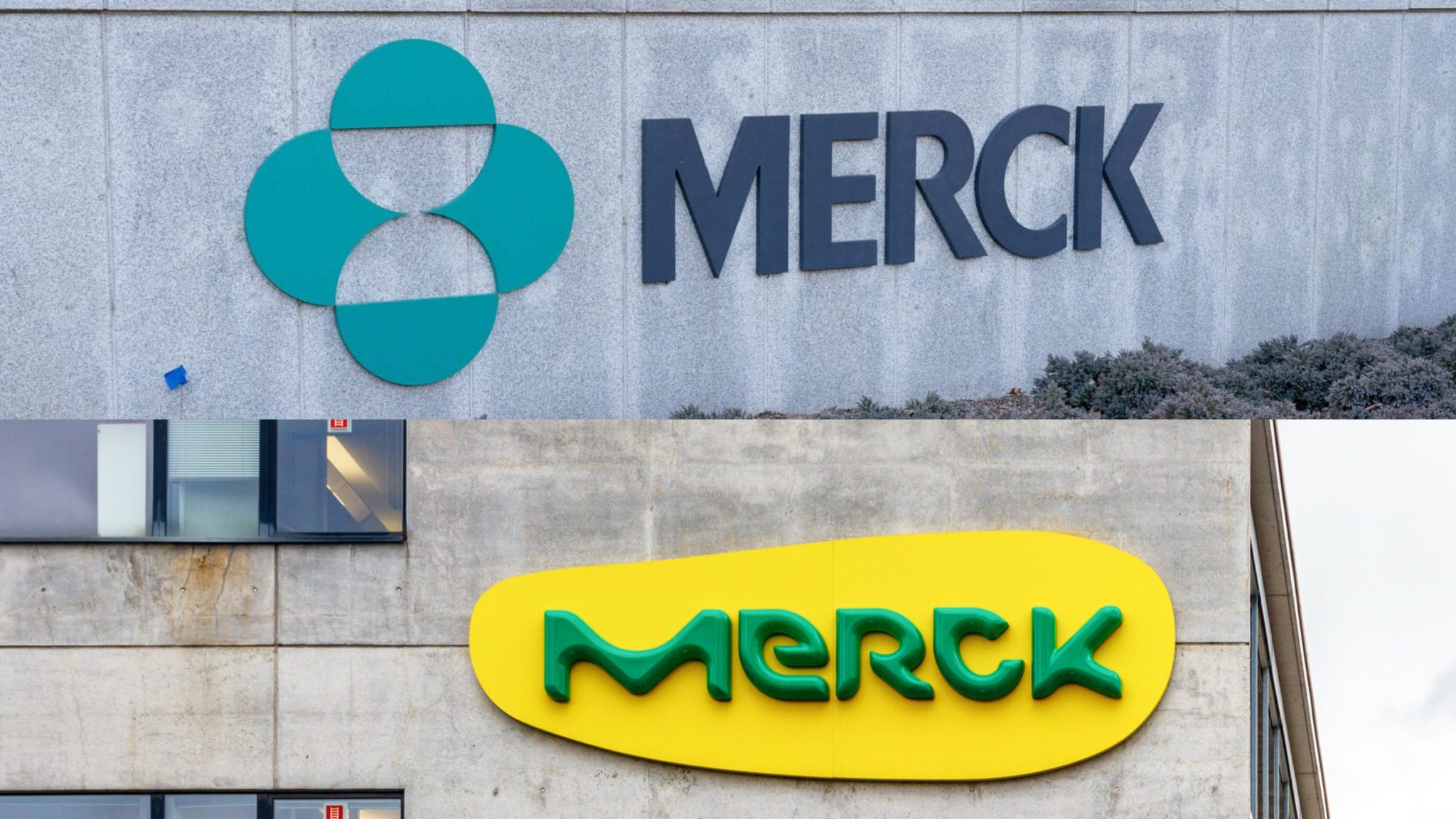 Photo credit: Shutterstock
Ger­man Mer­ck bests US Mer­ck in UK copy­right tus­sle of Mer­ck v. Mer­ck
Be­fore Mer­ck and Mer­ck, there was on­ly Mer­ck.
A sin­gle com­pa­ny was found­ed as a drug­mak­er in the pre-Bis­mar­ck­ian days of an in­dus­tri­al­iz­ing Ger­many that, in 1891, de­cid­ed to launch an out­post in New York. It was a suc­cess­ful idea, launch­ing a small­pox vac­cine just 7 years lat­er, un­til World War I, when the US gov­ern­ment seized the US branch un­der the Trad­ing with the En­e­my Act, split­ting the glob­al cor­po­ra­tion in two and set­ting off a cen­tu­ry of in­ter­con­ti­nen­tal brand con­fu­sion.
Here's the long-run­ning agree­ment: The US Mer­ck can use the Mer­ck name in the US and Cana­da. The Ger­man gets the Mer­ck name every­where else, and when ad­ver­tis­ing north of the Rio Grande us­es the name "EMD Group," or Mer­ck KGaA. Ex­cept that deal, first ham­mered out in the 1950s, has frayed over time. A decade ago, the com­pa­nies tus­sled over their Face­book page, a fight that in­clud­ed a brief so­cial me­dia takeover. Me­dia cov­er­age de­scribed a very con­fused and in­dig­nant Mer­ck KGaA: "Ger­man phar­ma com­pa­ny Mer­ck KGaA has lost con­trol of its cor­po­rate Face­book page and wants to know how its US name­sake Mer­ck & Co came to be in pos­ses­sion of it," PM Live wrote in 2011. (Face­book would lat­er apol­o­gize).
Around the same time, Mer­ck KGaA al­so ob­ject­ed to the US com­pa­ny's use of the name in the UK. In 2016, Ger­man Mer­ck lost that case. But yes­ter­day, on ap­peal, the High Court of Jus­tice sided with KGaA, rul­ing that the US cor­po­ra­tion had in­fringed on the Ger­man com­pa­ny's copy­right nu­mer­ous times.
Re­view­ing 16 in­stances brought forth by Mer­ck KGaA, a judge found that the US com­pa­ny has caused a "dis­tur­bance" of Mer­ck KGaA's copy­right.
"The dis­tur­bance has tak­en the form of (a) the in­tro­duc­tion of a num­ber of spe­cif­ic "Mer­ck" brand­ed web­sites (in part tar­get­ed at the UK); (b) the in­creased pro­mo­tion of the "mer­ck.com" do­main it­self in the UK; (c) the use of "@mer­ck.com" e-mail ad­dress­es for em­ploy­ees based out­side the Per­mit­ted Ter­ri­to­ries; (d) an un­re­strained use of "Mer­ck" in con­tent on so­cial me­dia plat­forms (YouTube, Twit­ter and Face­book)," Judge Alas­tair Nor­ris wrote.
The in­fringe­ment, he said, did not come from "dis­hon­esty" but was nev­er­the­less will­ful.
"The im­pugned acts were part of a con­scious pol­i­cy," he wrote. "Mer­ck US sim­ply chose to act ac­cord­ing to its own untest­ed views of its oblig­a­tions and in­sist­ed on con­tin­u­ing to do so even in the face of ob­vi­ous­ly rea­son­able com­plaint."
Still, the judge ruled there were places where KGaA's copy­right shouldn't ap­ply. And this won't be the end of the bat­tle. A sec­ond law­suit, filed in New Jer­sey by Mer­ck US against Mer­ck KGaA ac­cus­ing them of trade­mark in­fringe­ment, is af­ter four years still on­go­ing.