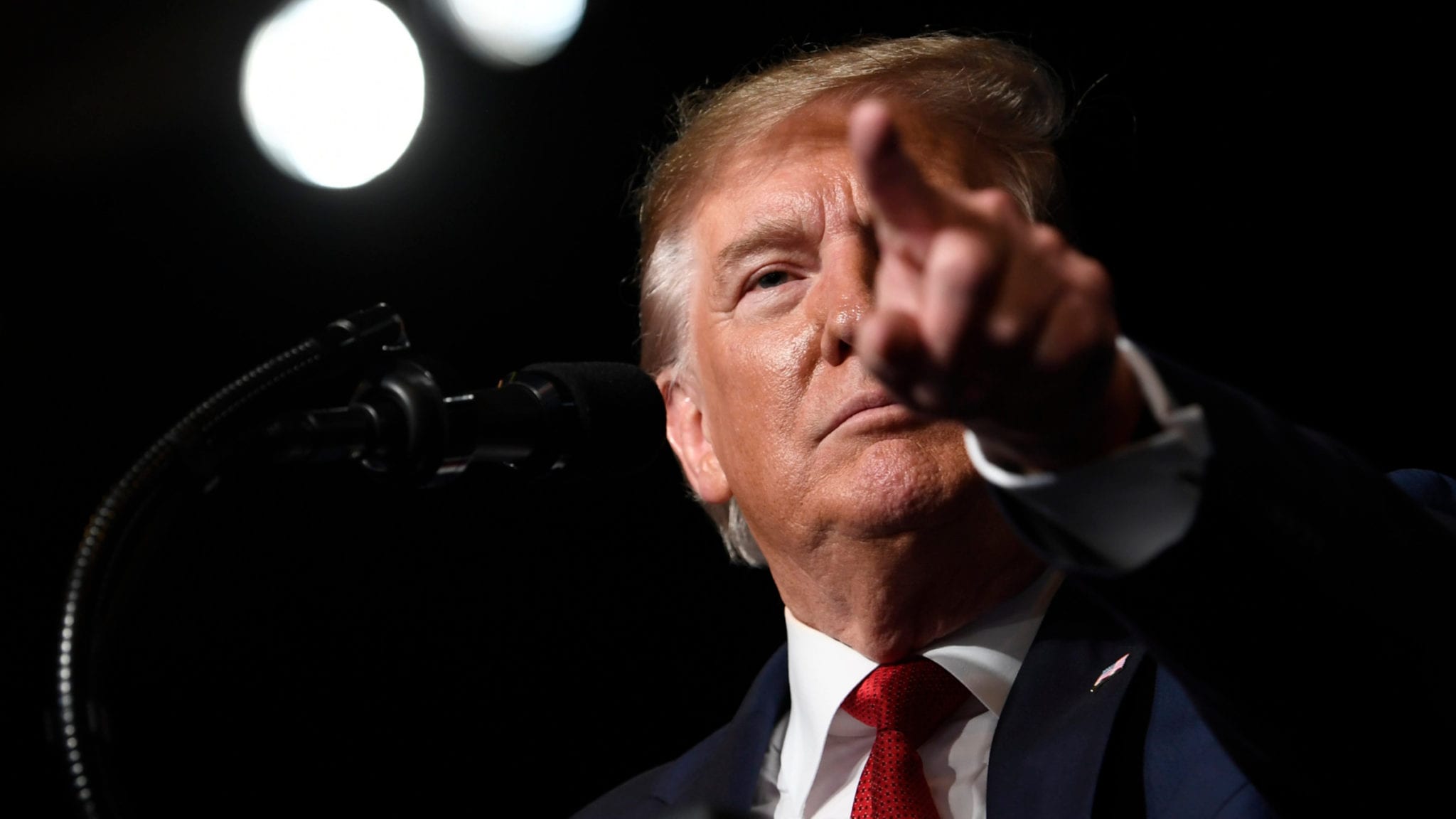 Donald Trump at the National American Veterans Convention. Susan Walsh/AP Images
Get as much Spra­va­to as you can, Trump or­ders VA while sug­gest­ing J&J should of­fer it to vet­er­ans for free
Pres­i­dent Don­ald Trump is mak­ing good on his ear­li­er pledge to of­fer Spra­va­to, J&J's re­for­mu­lat­ed ke­t­a­mine nasal spray, to as many vet­er­ans in need, as soon as pos­si­ble — how­ev­er it may hap­pen.
Ad­dress­ing the is­sue of vet­er­an sui­cide at the Amer­i­can Vet­er­ans Na­tion­al Con­ven­tion Wednes­day, Trump said he's "in­struct­ed the top of­fi­cials to go out and get as much of it as you can from John­son & John­son."
He fol­lowed that with a call to the drug­mak­er to "make a con­tri­bu­tion" to the US.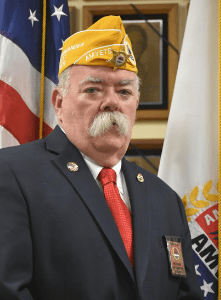 Rege Ri­ley AmVets
"They've done so well in this coun­try, they've made so much mon­ey, I think they should give it to us for free," he said, draw­ing ap­plause, then ges­tured to AmVets Na­tion­al Com­man­der Rege Ri­ley, urg­ing him: "Give it a shot! Give it a shot!"
The pres­i­dent has been re­port­ed cham­pi­oning the drug re­port­ed­ly — which is known for its quick ef­fect in curb­ing sui­ci­dal thoughts but is al­so plagued by safe­ty con­cerns — since June when he told Vet­er­ans Af­fairs Sec­re­tary Robert Wilkie to "give it to any­body that has the prob­lem."
The VA had an­nounced in March just days af­ter Spra­va­to was ap­proved that its health­care providers would of­fer the drug for treat­ment-re­sis­tant de­pres­sion. De­spite Trump's en­dorse­ment, clin­i­cians at the de­part­ment vot­ed in June against plac­ing it on the for­mu­la­ry, keep­ing it to more lim­it­ed use. Un­der this pol­i­cy, vet­er­ans would on­ly be pre­scribed Spra­va­to if they have not re­spond­ed to oth­er treat­ments and gone through an au­tho­riza­tion process.
Robert Wilkie US De­part­ment of De­fense
Per cur­rent pro­to­col, health­care pro­fes­sion­als must al­so be present to mon­i­tor the use of Spra­va­to due to side ef­fects such as dis­so­ci­a­tion.
It's un­clear how Trump plans to over­ride these re­stric­tions even if the VA is able to ne­go­ti­ate a fa­vor­able price with J&J or even — as he sug­gest­ed — get it for free.
ICER, the drug price watch­dog, has pre­vi­ous­ly chas­tised the phar­ma gi­ant for over­pric­ing the treat­ment, which is close­ly re­lat­ed to in­tra­venous gener­ic ke­t­a­mine, an­oth­er for­mu­la­tion of the horse tran­quil­iz­er prone to abuse in par­ty scenes. While the lat­ter is un­ap­proved and thus not cov­ered by in­sur­ers, Spra­va­to's an­nu­al list price of $32,400 is still low val­ue for mon­ey, ICER claimed.
For now, Trump has noth­ing but praise for the drug. Back on the stage at the AmVets con­ven­tion:
They have some­thing that, what­ev­er it may do, it re­al­ly takes that hor­ri­ble anx­i­ety, what­ev­er caus­es some­body to be so des­per­ate to com­mit sui­cide, you take it, it's an in­haler, you take it, and its re­sults are in­cred­i­ble. […] It does some­thing — some­thing pret­ty amaz­ing.