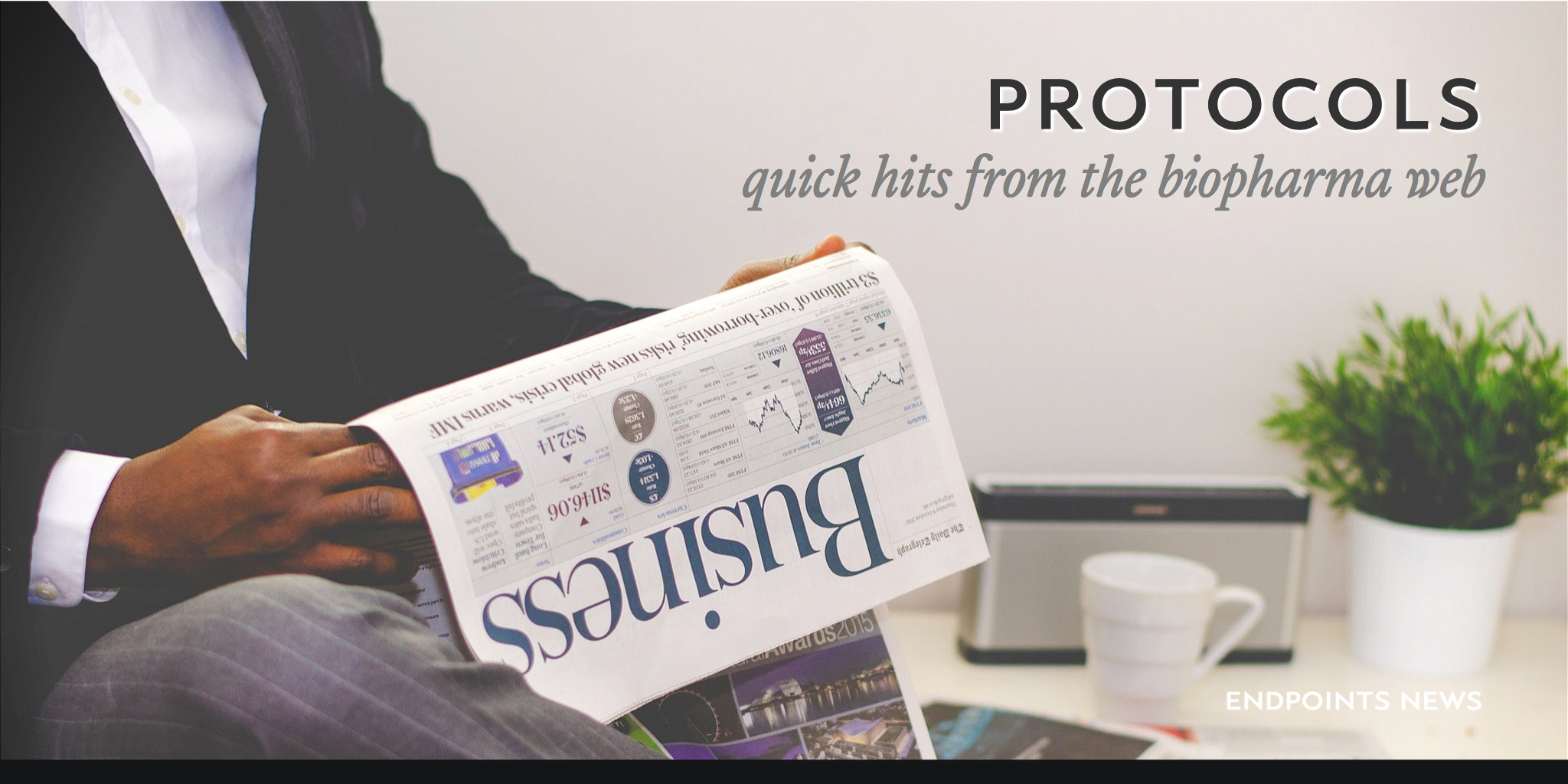 Gilead dusts off a failed Ebo­la drug as coro­n­avirus spreads; Ex­elix­is boasts pos­i­tive Ph I/II da­ta
→ Less than a year ago Gilead's an­tivi­ral remde­sivir failed to make the cut as in­ves­ti­ga­tors con­sid­ered a raft of po­ten­tial drugs that could be used against an Ebo­la out­break. But it may gain a new mis­sion with the out­break of the coro­n­avirus in Chi­na, which is pop­ping up now around the world.
Gilead put out a state­ment say­ing that they're now in dis­cus­sions with health of­fi­cials in the US and Chi­na about test­ing their NUC against the virus. It's the lat­est in a grow­ing line­up of bio­phar­ma com­pa­nies that are mar­shal­ing R&D forces to see if they can come up with a vac­cine or ther­a­py to blunt the spread of the virus, which has now sick­ened hun­dreds, killed at least 17 peo­ple and led the Chi­nese gov­ern­ment to start quar­an­ti­ning cities.
Each out­break tends to shine a light on the longterm play­ers in this field, though it has tak­en years to come up with treat­ments that can be proven to work against a virus. Most of the time the small-cap com­pa­nies get­ting in­to the head­lines fail to per­form. This time, though, new play­ers like Mod­er­na — now al­lied with the NIH — and Vir are jump­ing in­to the game to try out new tech­nolo­gies and teams.
→ Ex­elix­is un­veiled some promis­ing Phase I/II da­ta on its drug, cabozan­ti­nib (brand­ed Cabome­tyx) — in com­bi­na­tion with Bris­tol-My­ers' Op­di­vo in liv­er can­cer pa­tients an AS­CO ab­stract on Fri­day. Cabome­tyx has been ap­proved as a monother­a­py for ad­vanced he­pa­to­cel­lu­lar can­cer for about a year. "Re­port­ed OS da­ta for Cabo-Ni­vo (Cabome­tyx + Op­di­vo) in a mixed (1st/2nd line) liv­er can­cer pts was 21.5mo, which sug­gests syn­er­gis­tic ac­tiv­i­ty like­ly dri­ven Cabo's unique pro­file…we view Cabo to have a dif­fer­en­ti­at­ed pro­file among oth­er VEGF-tar­get­ing pills, which we be­lieve makes it best in class to have syn­er­gy with PD-1/L1 agents like Op­di­vo, Tecen­triq, etc." Sun­Trust Robin­son Humphrey an­a­lysts wrote in a note. "This helps reaf­firm our ex­pec­ta­tion that Cos­mic-312 (Cabome­tyx + Tecen­triq) in first-line liv­er can­cer will be very pos­i­tive, and will set a new (high) bar on over­all sur­vival."
→ A food study de­signed to sup­port a mar­ket­ing ap­pli­ca­tion for a PTSD drug has lift­ed the shares of its mak­er Tonix. The NYC-based com­pa­ny's stock jumped more than 32% to $1.84 in Fri­day morn­ing trad­ing. The drug, TNX-102 SL, failed a late-stage study in 2018 — on­ly for the com­pa­ny to take a ret­ro­spec­tive analy­sis of the da­ta and shrink the ad­dress­able mar­ket for the drug to PTSD suf­fer­ers who suf­fered their trau­ma with­in the past nine years.