Glax­o­SmithK­line backs a pre­clin­i­cal ac­ne treat­ment from Eli­go Bio­science that us­es CRISPR to kill bac­te­ria
Rough­ly three and a half years since bag­ging a $20 mil­lion fi­nanc­ing round to de­vel­op its CRISPR-based mi­cro­bio­me mod­u­la­tion plat­form, Eli­go Bio­science has made its first deal with a ma­jor phar­ma play­er. And it's one who's typ­i­cal­ly on the look­out for new pre­ci­sion med­i­cines.
The French biotech locked down a part­ner­ship with Glax­o­SmithK­line for up to $224 mil­lion, the com­pa­nies an­nounced Mon­day, aim­ing to adapt Eli­go's tech­nol­o­gy in­to a treat­ment for the bac­te­ria that caus­es ac­ne. Un­der the agree­ment, Eli­go will re­ceive an up­front pay­ment and R&D fund­ing to take the pro­gram through the proof of con­cept phase, af­ter which GSK can ex­er­cise an op­tion to li­cense the can­di­date.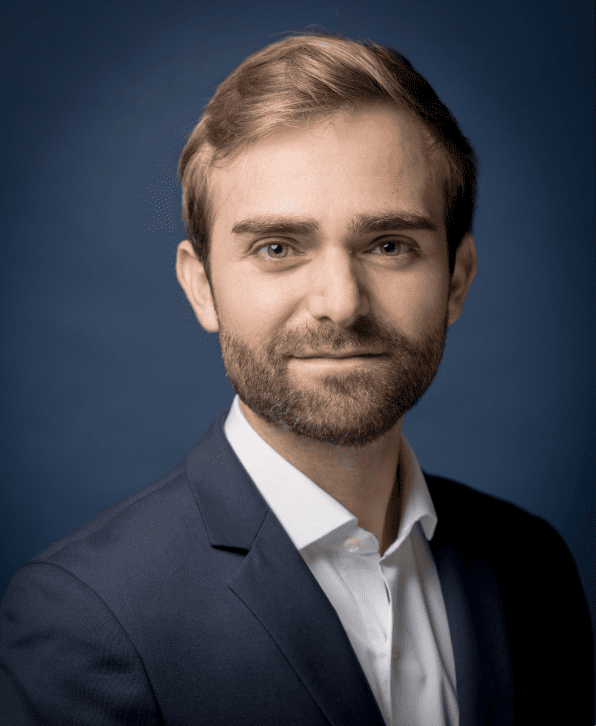 Xavier Du­portet
Eli­go's re­search came out of CEO Xavier Du­portet's PhD stud­ies with his co-founder in Boston in 2013, when the pair were re­search­ing how bac­te­ria could be killed very specif­i­cal­ly based on ge­net­ic se­quences us­ing CRISPR. Rather than us­ing CRISPR to mod­i­fy DNA, like in some of its well-pub­li­cized ap­pli­ca­tions, Eli­go is mere­ly try­ing to cut the bac­te­r­i­al DNA with­in the body's mi­cro­bio­mes.
The tricky part has been de­liv­er­ing the med­i­cine to its tar­get as pre­cise­ly and ef­fi­cient­ly as pos­si­ble, Du­portet says. To do so, Eli­go is us­ing vi­ral par­ti­cles from bac­te­rio­phages in the same vein that gene ther­a­pies are ad­min­is­tered for hu­mans. Eli­go re­places se­quences in the vi­ral phages with ones that aim for a spe­cif­ic ge­net­ic se­quence in the bac­te­ria, and then are de­liv­ered with­out af­fect­ing the en­tire mi­cro­bio­me.
"They in­ject ex­treme­ly ef­fi­cient­ly their own DNA, their genome, in­to bac­te­ria — not hu­man cells, just bac­te­ria," Du­portet told End­points News.
In ac­ne, the pro­gram here is dubbed EB005. The end goal is ul­ti­mate­ly to cre­ate a top­i­cal cream that can be ap­plied to ir­ri­tat­ed skin, with the prod­uct de­liv­er­ing the bac­te­ria-killing phages di­rect­ly to af­fect­ed ar­eas. By cre­at­ing such a cream, EB005 can en­ter the skin mi­cro­bio­mes as eas­i­ly as pos­si­ble, Du­portet said.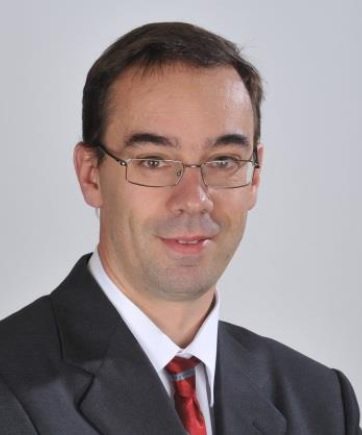 Em­manuel Hanon
For GSK, not on­ly did the po­ten­tial to de­vel­op a new type of ac­ne med­i­cine prove ap­peal­ing, but the ap­plic­a­bil­i­ty of this tech­nol­o­gy did as well, even though Mon­day's deal on­ly cov­ers the ac­ne treat­ment. GSK ex­ec Em­manuel Hanon told End­points that while Eli­go's plat­form func­tions nei­ther as a vac­cine nor an an­tibi­ot­ic, the end re­sult could end up sim­i­lar if the prod­ucts prove able to halt the pro­gres­sion of tar­get­ed bac­te­ria.
"It's not re­al­ly any­thing that ex­ists to­day," said Hanon, se­nior VP and GSK's head of vac­cine R&D.
The com­pa­nies aren't re­veal­ing any sort of time­lines just yet, but Du­portet not­ed that GSK's back­ing helps val­i­date the tech­nol­o­gy es­pe­cial­ly since it's still in the pre­clin­i­cal stage.