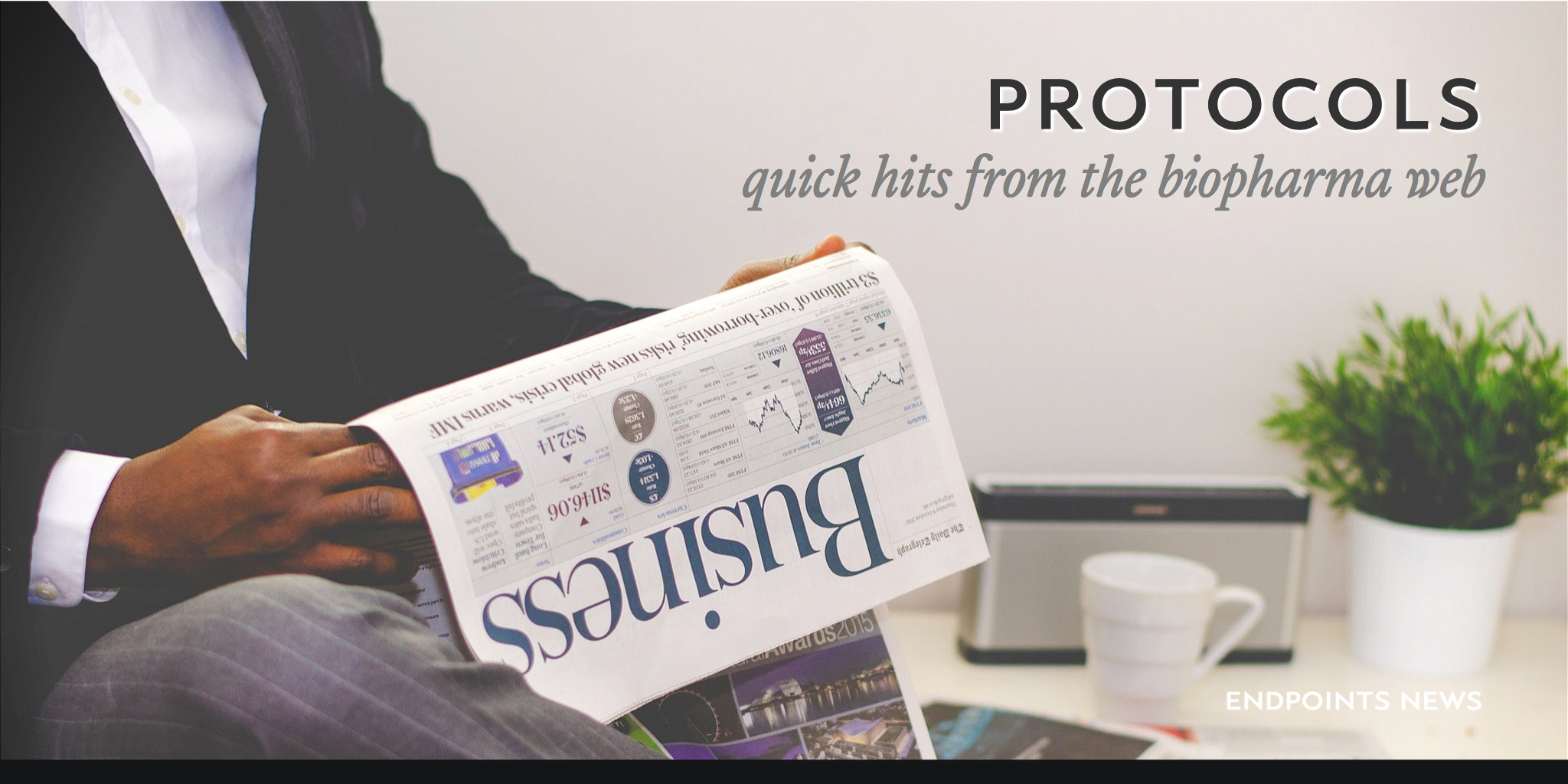 Glob­al CRO WuXi AppTec looks to raise $900M-plus from Shang­hai IPO; Edge shares crushed on PhI­II fail­ure
→ Ge Li's WuXi AppTec has filed for an IPO in Shang­hai that's ex­pect­ed to haul in more than $900 mil­lion to back a new build­ing pro­gram for their re­search and de­vel­op­ment fa­cil­i­ties. The big CRO has ex­ten­sive con­tacts through­out the glob­al in­dus­try. Ge Li took the com­pa­ny pri­vate a lit­tle more than two years ago — with a $3.3 bil­lion val­ue, ac­cord­ing to the South Chi­na Morn­ing Post — and is now dri­ving back to the pub­lic mar­ket in Chi­na at a time bio­phar­ma in gen­er­al has been siz­zling hot. WuXi got the green light for the IPO in a mat­ter of weeks, which an­a­lysts say is a sign of the in­tense ri­val­ry build­ing up be­tween the ex­changes in Shang­hai and Hong Kong.
→ Edge Ther­a­peu­tics is get­ting blast­ed this morn­ing. The small, Berke­ley Heights, NJ-based biotech $EDGE washed its hands of their Phase III study of EG-1962 in adults with aneurys­mal sub­arach­noid he­m­or­rhage af­ter an in­ter­im analy­sis con­clud­ed that there was lit­tle pos­si­bil­i­ty of suc­cess. The next step will be to cut staff and hun­ker down on costs as they seek to pre­serve cap­i­tal, with $88 mil­lion on hand at the end of De­cem­ber. The stock was crushed by the news re­gard­ing its on­ly clin­i­cal-stage as­set, plung­ing 87%.
→ Urovant Sci­ences has be­gun its Phase III study of vibegron, an oral β3-adren­er­gic ag­o­nist and their lead drug, in adults over­ac­tive blad­der. The Roivant com­pa­ny in-li­censed the drug from Mer­ck. "I am proud of our team's ef­forts to rapid­ly launch this piv­otal study for a promis­ing ther­a­py," said CEO Kei­th Katkin.
→ San Diego-based Abide Ther­a­peu­tics has forged a li­cens­ing deal with Cel­gene cov­er­ing rights to a pre­clin­i­cal drug dubbed ABX-1772. The deal terms are re­main­ing un­der wraps, with an un­spec­i­fied up­front and mile­stones in­volved.