Good salary, nice bonus — but why did biotech mogul David Hung gam­ble on Ax­o­vant?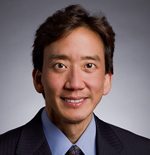 David Hung
One day in­to his new job as CEO of Ax­o­vant $AX­ON, you might say that David Hung is earn­ing his pay.
The biotech's stock end­ed up 23% as in­vestors cheered the re­turn of the leg­endary biotech deal­mak­er, not so long af­ter his crown­ing achieve­ment: A $14 bil­lion buy­out for Medi­va­tion.
That boost added $340 mil­lion to the mar­ket cap, which Ax­o­vant's Vivek Ra­maswamy — one of the savvi­est play­ers to ever make the leap from hedge fund to biotech — im­me­di­ate­ly sought to cash in on with a $100 mil­lion shelf of­fer­ing.
In re­turn, Hung is in line for a pay pack­age not much out of line with the in­dus­try stan­dard. He's get­ting a $550,000 salary plus a bonus equiv­a­lent to 60% of that to run a com­pa­ny with a near-term read out from a Phase III Alzheimer's study. So up to $880,000, pret­ty good for an in-de­vel­op­ment biotech with a cou­ple of as­sets in the clin­ic, but not grandiose ei­ther.
There's al­so $115,000 to cov­er his re­lo­ca­tion ex­pens­es thrown in, ac­cord­ing to the 8-K. And Hung, who came out of the Medi­va­tion sale with about $354 mil­lion, is buy­ing $10 mil­lion in se­cu­ri­ties.
So where's the up­side? Look to the op­tions.
There are two op­tions to buy 4 mil­lion shares at $15.13, with each op­tion vest­ing over five years. There's al­so a third op­tion for 2 mil­lion more shares.
Now, if there's a change in con­trol, some­one comes in and buys Ax­o­vant or Hung arranges a sale for a big pre­mi­um, then all the op­tions vest im­me­di­ate­ly up­on change of con­trol.
Ax­o­vant is en­gaged in the ul­ti­mate high-wire act in drug R&D. It's walk­ing the tightrope in a piv­otal stage Alzheimer's tri­al which looms over bil­lions of dol­lars in wreck­age from the past 14 years of fail­ure. And they'll know by the end of this year if their shot at 5HT6 worked or not.
If it works, the pay­off will like­ly be in the bil­lions. They don't call ex­per­i­men­tal Alzheimer's drugs a gold­en tick­et — a long shot at a for­tune — for noth­ing. The com­pa­ny's stock would gy­rate up. Hung al­ready knows every big play­er in the field which would look to buy the com­pa­ny. And maybe that's one good rea­son not to wait un­til af­ter the read­out to take the job, as Ra­maswamy had of­fered to do.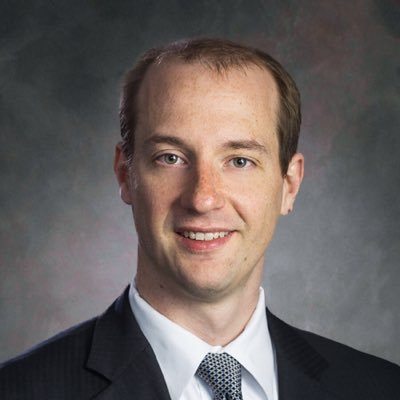 Bri­an Sko­r­ney, Baird an­a­lyst
The im­pli­ca­tions weren't lost on Baird's Bri­an Sko­r­ney:
The take­out of Medi­va­tion was the most hot­ly con­test­ed biotech deal last year, pri­mar­i­ly due to Hung's clear cam­paign­ing to get the high­est price pos­si­ble. We wouldn't be sur­prised to see the stock run up strong­ly in­to the MIND­SET da­ta to­ward the end of Sep­tem­ber as a suc­cess­ful tri­al, which would be one of the on­ly suc­cess­ful piv­otal tri­als in Alzheimer's in re­cent mem­o­ry and pos­si­bly the biggest bi­na­ry event of the year, could start a sim­i­lar bid­ding war.
Hung cer­tain­ly isn't won­der­ing where his next meal will come from. And it's in­ter­est­ing to see him roll the dice once again on Alzheimer's, af­ter see­ing Dime­bon go up in smoke at Medi­va­tion.
This is one gam­ble, though, that may not take years to pay off. And the struc­ture of the deal begs a sim­ple ques­tion.
Just how long does Hung plan to stay?
Ax­o­vant shares are up an­oth­er 4% in pre-mar­ket trad­ing this morn­ing.