Grail taps Genen­tech vet Jen­nifer Cook as CEO, build­ing ex­pec­ta­tions for 2018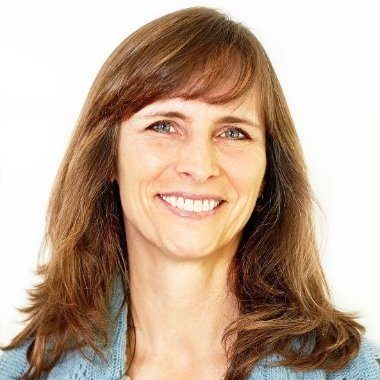 Jen­nifer Cook
Af­ter a cu­ri­ous se­ries of C-suite de­par­tures, Sil­i­con Val­ley's Grail has locked in on some­one whom it trusts to lead the can­cer de­tec­tion biotech in­to com­mer­cial op­er­a­tions: Jen­nifer Cook. Cook re­places in­ter­im CEO Bill Rastet­ter, the Il­lu­mi­na ad­vi­sor who stepped in af­ter found­ing CEO Jeff Hu­ber re­signed in Au­gust.
If her re­sume is any in­di­ca­tion, Cook is here to stay. An ear­ly devo­tee to biotech, she has worked at Genen­tech pret­ty much her whole ca­reer (mi­nus a four-year stint at a start­up ear­ly on), join­ing in 1987 and mov­ing to Roche in 2013, af­ter Genen­tech had be­come a sub­sidiary.
The op­tics of sta­bil­i­ty can't hurt. Grail has been seen as play­ing ex­ec­u­tive mu­si­cal chairs, with for­mer CSO Vik Ba­jaj leav­ing for Fore­site Cap­i­tal af­ter a year on the job. And that was af­ter the heads of da­ta sci­ence and clin­i­cal de­vel­op­ment/med­ical af­fairs qui­et­ly left.
Cook's in­ter­na­tion­al ex­pe­ri­ence al­so seems to match Grail's plans for 2018. At Roche, she worked her way up to glob­al head of clin­i­cal op­er­a­tions af­ter tak­ing the reins in Eu­rope. Mean­while, Grail is start­ing out in Asia with a screen­ing test for na­sopha­ryn­geal can­cer, a preva­lent dis­ease in South­ern Chi­na and South­east Asia. The first launch is planned in Hong Kong, where the com­pa­ny has a col­lab­o­ra­tion with a lo­cal uni­ver­si­ty.
"Grail has made great progress in the two years since its for­ma­tion," said Cook in a state­ment. "I am ex­cit­ed to join the team as the com­pa­ny moves in­to a piv­otal year when it is poised to start de­liv­er­ing in­sights from its clin­i­cal stud­ies and be­gin com­mer­cial­iza­tion."