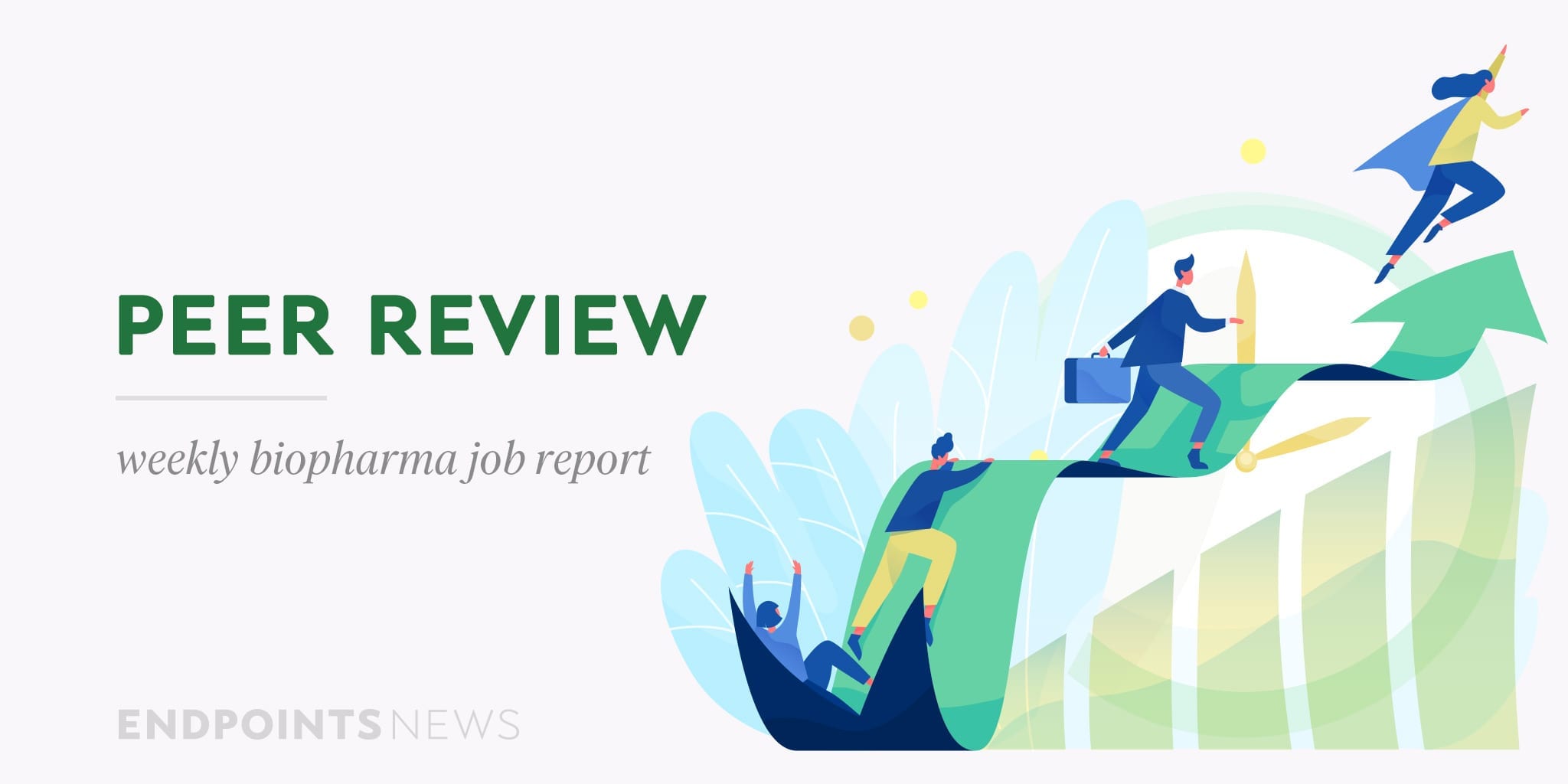 Great Danes: Two Nordic biotechs name their chief executives; Axel Hoos bids adieu to GlaxoSmithKline, becomes CEO of small oncology player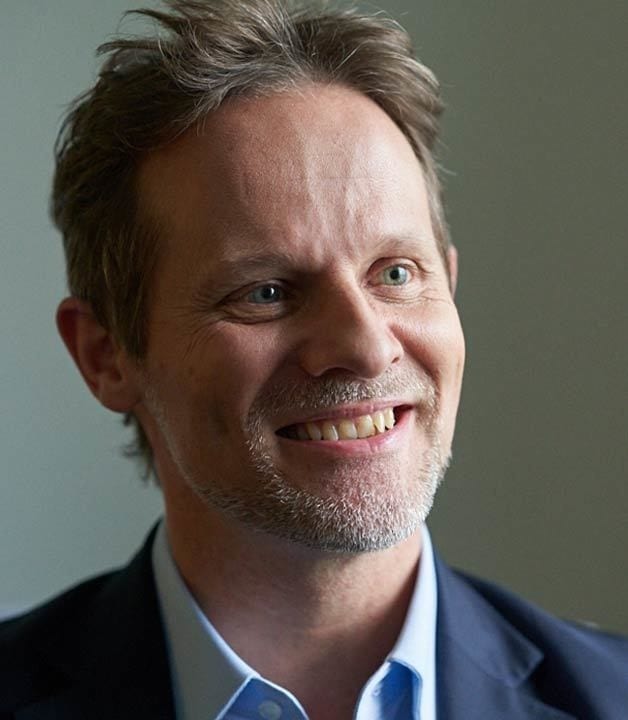 Benny Sorensen
Don't let the short week deceive you. Peer Review has a lot to get to:
→ When our Nicole DeFeudis profiled new Codiak CMO Jennifer Wheler, she also wrote that Benny Sorensen would be taking on the role of SVP of strategic projects after heading up clinical development. That didn't last long.
We've learned that Sorensen has resigned to lead Danish biotech Hemab Therapeutics as CEO. Backed by Novo Holdings, Hemab is a three-year-old company that develops bispecific antibodies for rare bleeding disorders that had been helmed by co-founder Johan Faber. Sorensen, an Alnylam vet, will still be connected to Codiak as a member of the scientific advisory board and a clinical consultant.
→ We're staying in Denmark as Michael Pehl has been named CEO at Adcendo, focused on ADCs and equipped with the largest Series A round for a biotech in the land of Borgen. As CEO of German CAR-T player GEMoaB, Pehl helped join forces with Blackstone and CRISPR bigwig Intellia to launch a new CAR-T biotech in late June. Blackstone plunked down $250 million on the investment. Pehl, the ex-president and CEO of Immunomedics, was president of oncology (among other positions) during his tenure with Celgene from 2006-17.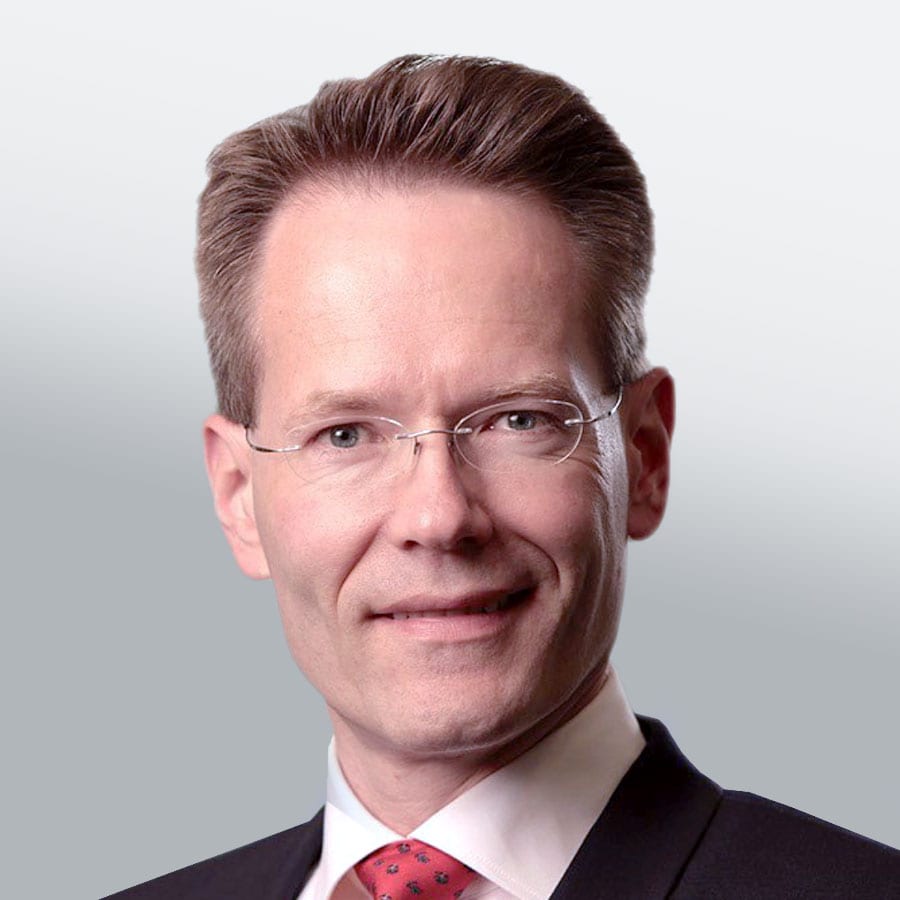 Axel Hoos
→ GlaxoSmithKline is losing its oncology head as Axel Hoos hits the exit to man the ship at stealthy biotech Scorpion Therapeutics as CEO. During his nine-year gig with the UK pharma giant, Hoos oversaw a long-awaited turnaround at GSK oncology after the company opted to offload its entire late oncology pipeline to Swiss drugmaker Novartis in March 2015. Most recently, Hoos served as GSK's SVP, R&D governance chair and therapeutic area head oncology.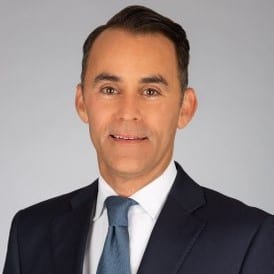 Christopher Giordano
→ We have a succession plan in place at Tenax Therapeutics in the Research Triangle, as Christopher Giordano grabs the top spot and Anthony DiTonno retires as CEO. Giordano officially takes over at Tenax on July 14 after more than a dozen years with IQVIA, three of those as president of IQVIA Biotech. DiTonno had led the company since June 1, 2018 and had been on the board of directors since 2011. Tenax has hit its share of turbulence in the past — after lead candidate levosimendan tumbled badly in Phase III in early 2017, giving its stock a thrashing, then-CEO John Kelley resigned a couple months later. Concurrent with the Giordano news, Tenax is unloading $10 million in stocks to an investor not identified in the release.
→ Hoping to get back in the good graces of investors in the Duchenne sweepstakes, Ilan Ganot has lined up three new execs at Solid Biosciences a month after adding chief regulatory officer Iman Barilero to the staff. Up first, Roxana Donisa Dreghici leaves Roche to take on the role of SVP, clinical development for Solid Bio. Donisa Greghici was the Swiss pharma's global development lead/associate group medical director, neuroscience.
Also at Solid Bio, American Express vet Caitlin Lowie (VP, communications & IR) hits the scene after her time at Stallargenes Greer as senior director, communications and strategic growth initiatives. And Alison Kessler (VP, legal corporate & IP), formerly global head of patents for Novartis' over-the-counter business, was briefly chief legal officer with Cosette Pharmaceuticals.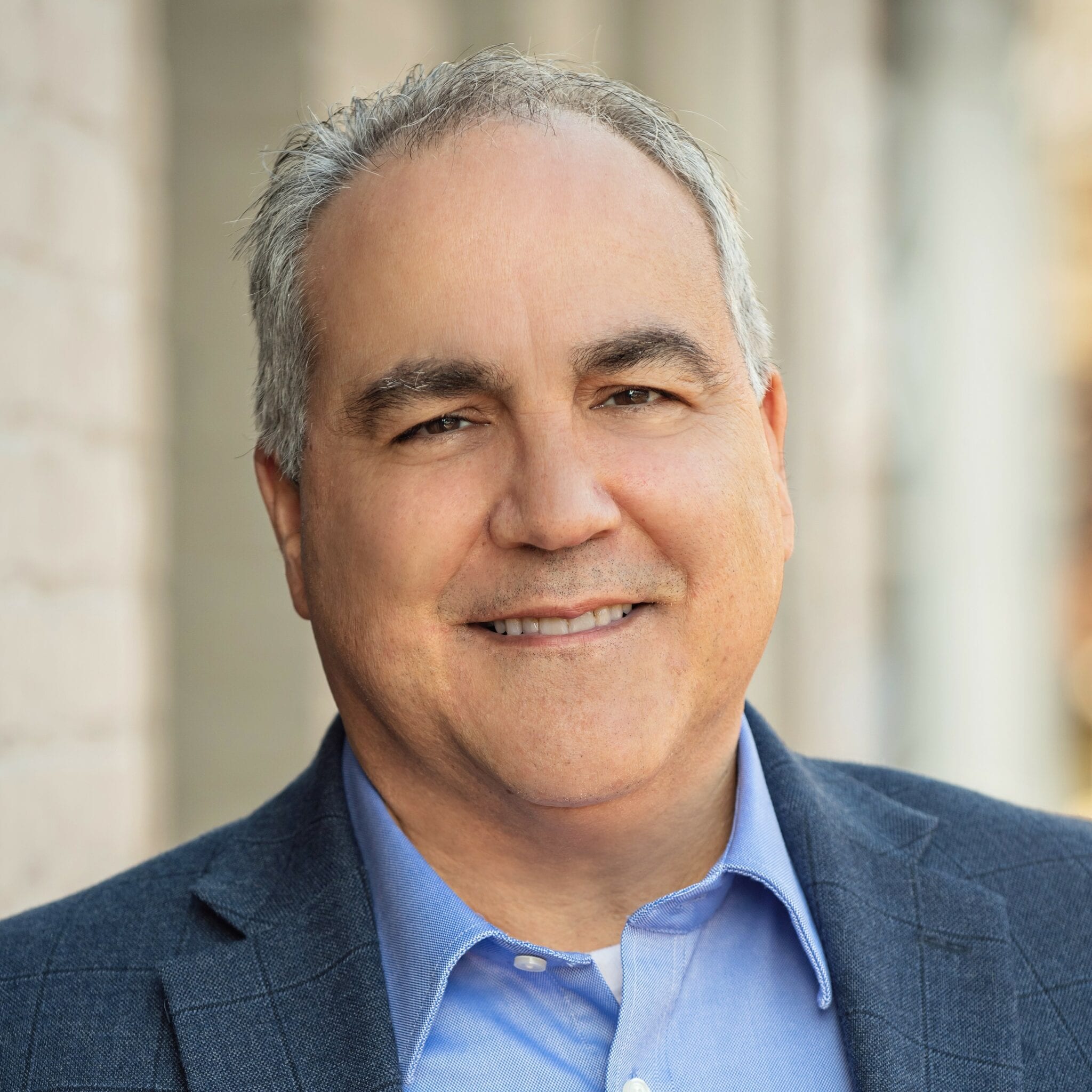 Lou Arcudi
→ Lou Arcudi took over for Millendo co-founder Julia Owens as CEO after a Phase I implosion of NK3R antagonist MLE-301 left an empty cupboard and the option of a sale on the table. A merger with Tempest Therapeutics has since closed, and Arcudi is moving on to Amolyt Pharma — a maker of peptides for endocrine and metabolic diseases — as CFO. Arcudi, a Genzyme finance alum, was CFO and SVP of operations during his 11 years at Idera Pharmaceuticals. Prior to Idera, he served as Peptimmune's VP of finance and administration.
That's not all: Amolyt has added Janssen alum and Ixaltis chief development officer Elisabeth Svanberg to the board of directors along with longtime Amgen exec James Hindman.
→ CRISPR upstart Locanabio, helmed by Jim Burns and awash with cash from a $100 million Series B, has recruited John Leonard as CSO and Edward Conner as CMO. Leonard (not to be confused with the Intellia CEO) makes the switch from CRISPR Therapeutics, where he led hematology and in vivo research and translation, and he also was head of metabolic and neuromuscular research in Sanofi Genzyme's rare disease unit. Meanwhile, Conner exits Audentes (now Astellas Gene Therapies) after his tenure as CMO and has held that same title before with Sangamo. He was previously VP of global clinical development at Ultragenyx before his run of C-suite appointments.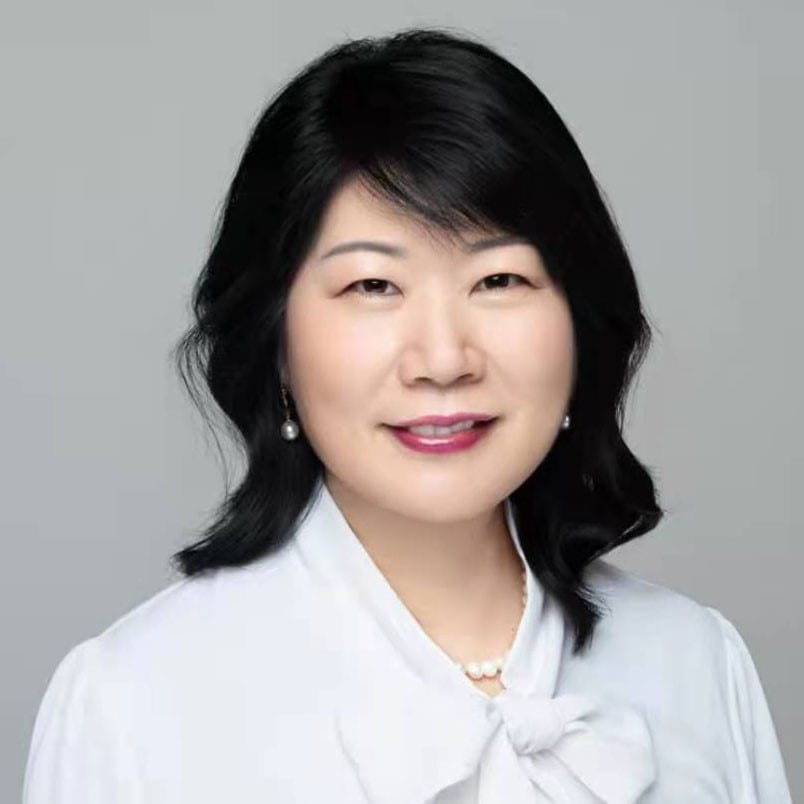 Sarah Lu
→ BioShin, the Biohaven subsidiary in Shanghai that hit pay dirt back in September with a $60 million round led by OrbiMed, has bolstered its leadership with CMO Sarah Lu and chief commercial officer Mary Ma. Lu is a 13-year UCB vet and former clinical development exec at Simcere who was recently SVP, president of global development for Shanghai Green Valley. Ma tackles the CCO role after a string of Big Pharma stops in China including Eli Lilly, AbbVie and — just before this move to BioShin — Merck, where she was a VP and led the hospital specialty care business unit.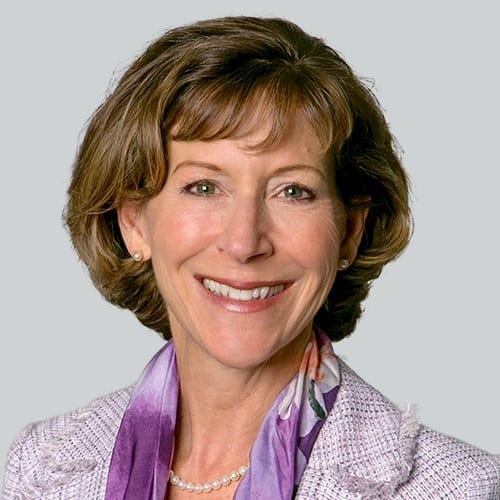 Caren Deardorf
→ Several weeks after losing CMO and head of R&D John Davis for "family reasons," Magenta Therapeutics is reloading in another position as Caren Deardorf takes the chief commercial officer job. Deardorf, who was previously CCO at Ohana Biosciences, closed out her eight years at Biogen in 2019 as VP, global product development & commercialization lead for Spinraza and the SMA portfolio.
In a related development, ex-Magenta chief operating and financial officer Jason Ryan is now on the board of directors at Sema4, which merged with the Casdin Capital SPAC named CM Life Sciences in February.
→ Partnering with Coherus on the anti-PD-1 toripalimab, Junshi Biosciences has selected Wei Qian as chief commercial officer. Qian spent the last five years as a VP at Roche China and the previous 10 playing a bevy of positions at AstraZeneca in China, including VP of the GAA business unit (gastrointestinal system, anesthesia and anti-infection). Junshi and Coherus unveiled data at last month's ASCO for nasopharyngeal cancer that nudges toripalimab into the conversation in a crowded PD-1/L-1 space.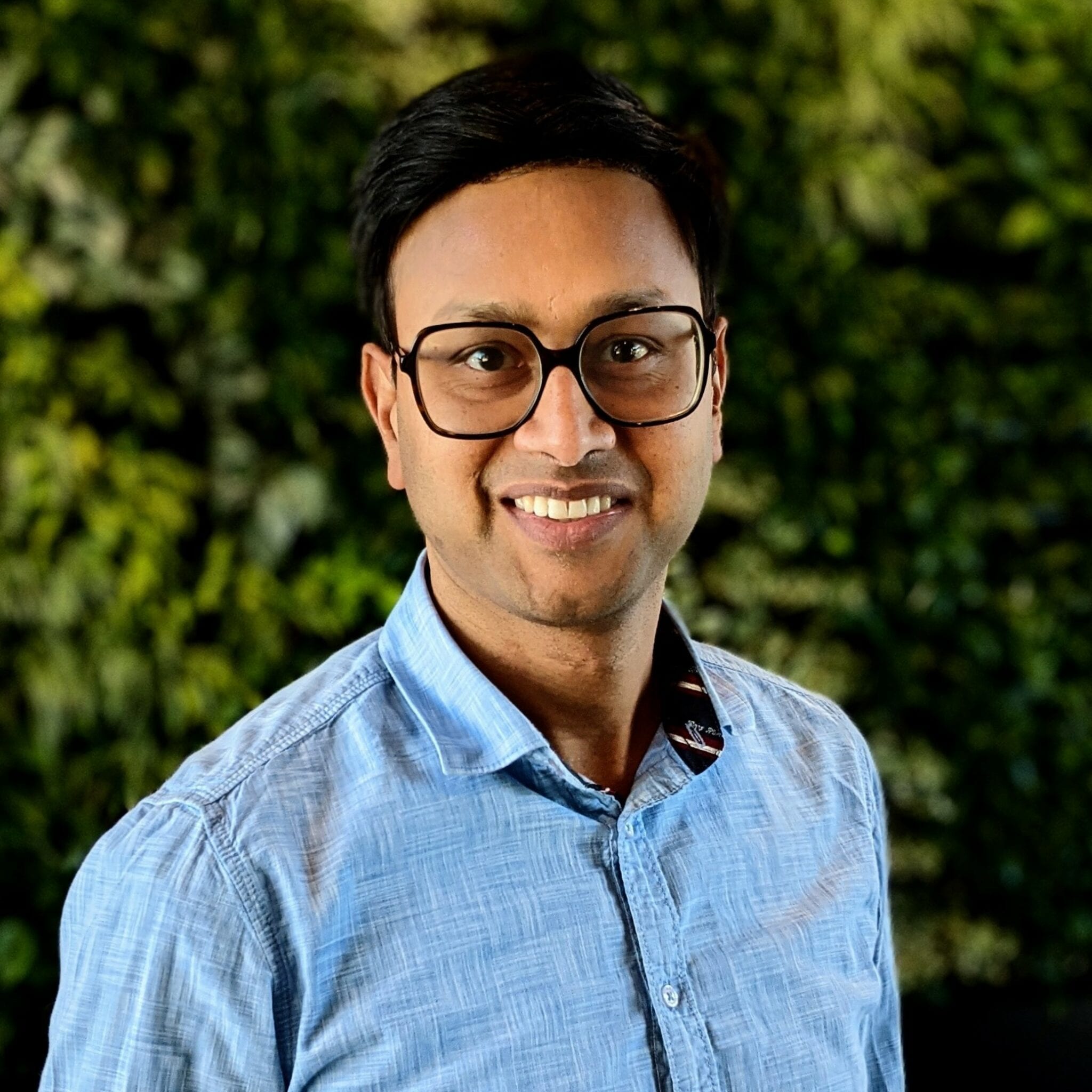 Nikhil Goel
→ Sean McClain's Absci filed for an IPO last week, shooting for the $100 million figure that's become a popular placeholder. A slight stylistic change to the company name isn't the only other move Absci has made, with Nikhil Goel stepping in as CBO and Sarah Korman as general counsel. Goel jumps over to the protein printing biotech based in Washington state after five years at Credit Suisse and was a director in the M&A business. After a stint as head of intellectual property for final drug products at Amgen, Korman then became Neuvogen's general counsel and corporate secretary in 2019.
→ Outlook Therapeutics has nabbed Russell Trenary as the company's president and CEO, succeeding Lawrence Kenyon who will continue to serve as CFO. Trenary joins the company from InnFocus, where he served as president and CEO in a seven-year stint before its acquisition by Santen Pharmaceutical. Before that, Trenary was president and CEO of global medical device company G&H Orthodontics and served in a variety of roles at Sunrise Technologies, VidaMed and Allergan.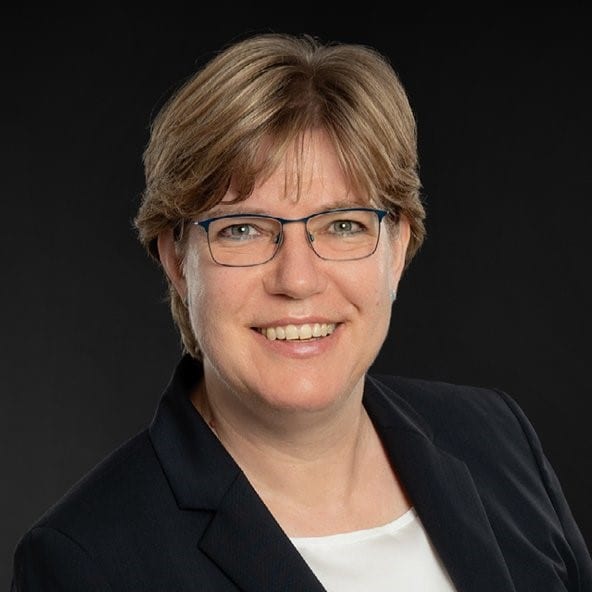 Sabine Daugelat
→ With the radiopharmaceuticals field sizzling, Germany-based ITM is bringing in Sabine Daugelat as COO after nabbing $109 million in loan financing back in April. Daugelat, once the senior global program team director at Sandoz, ends her two-year association with Pieris Pharmaceuticals as executive director, head of project leadership. RayzeBio and Aktis are among the other players who have joined the radiopharma bandwagon just in the past year.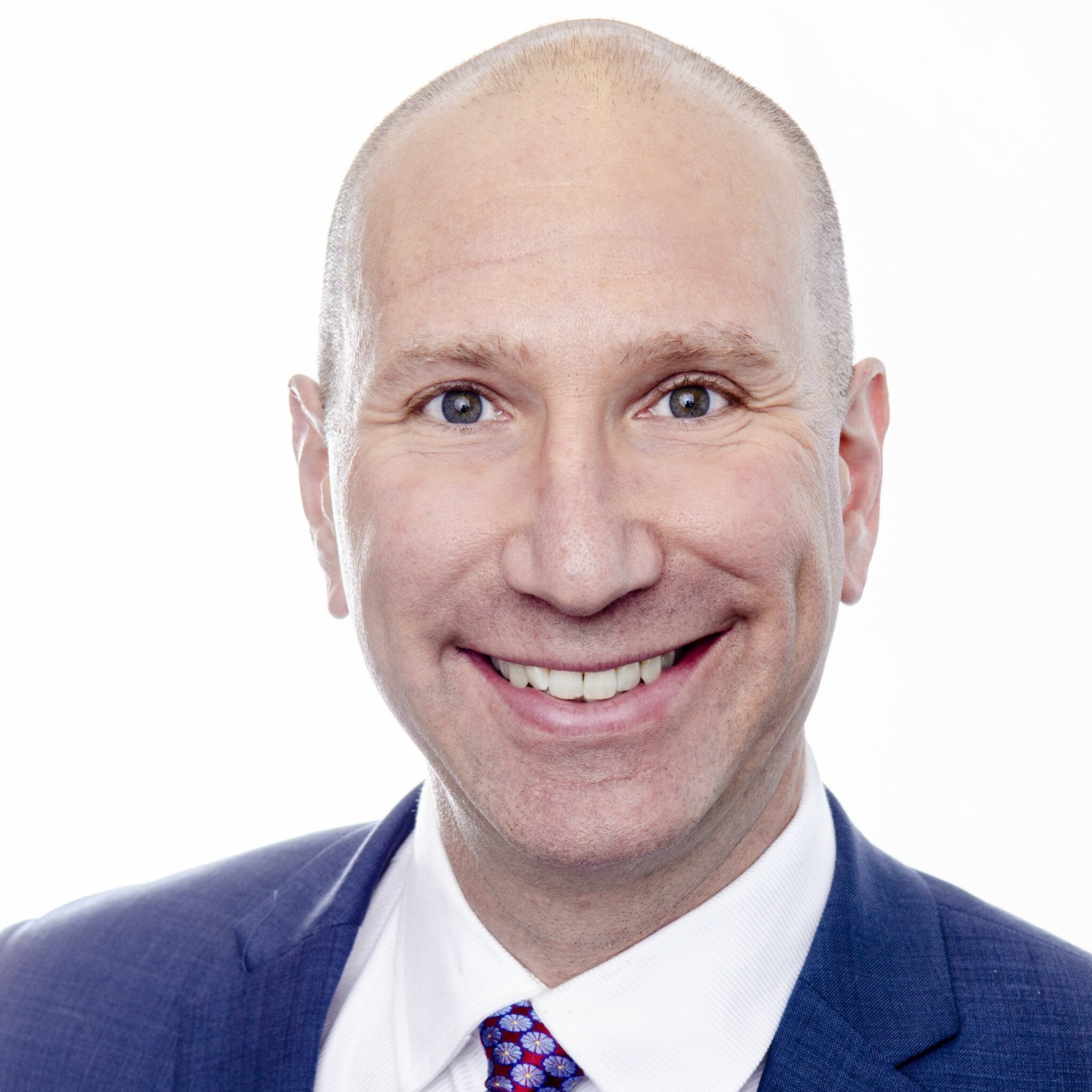 Rob Brainin
→ As Marc Stapley takes up the CEO mantle from Bonnie Anderson, Veracyte has locked in two other execs with EVP and CBO Rob Brainin and SVP and chief information officer Bill Zondler. Brainin, the erstwhile CEO of Genuity Science, was once VP and general manager of Illumina's life sciences and applied genomics business. Fleetingly the consulting CIO at Axovant, Zondler comes to Veracyte from another CIO post at Biotheranostics.
→ David Hewitt has signed on as CMO of Bay Area non-opioid pain management biotech Allay Therapeutics, which made its debut in May with sterling Phase I pain relief data that showed they "were on to something that precipitated the coming-out party," as CEO Adam Gridley told Endpoints News. Hewitt, the ex-Syneos Health CMO who broke into biopharma at J&J and then migrated to the neurology group at Merck, is the former SVP of clinical development for both Nura Bio and Karuna Therapeutics.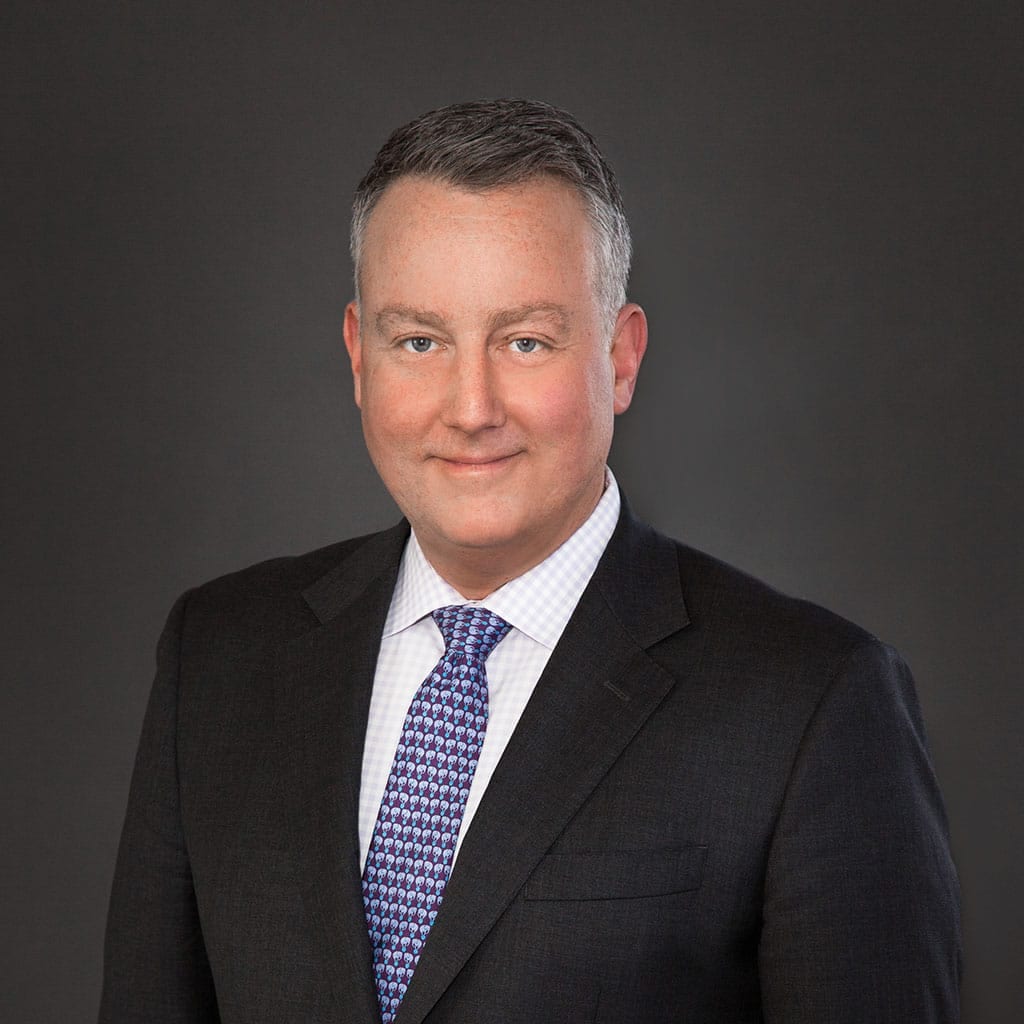 Adam Cutler
→ Q32 Bio — the Cambridge, MA biotech where CMO Jason Campagna landed after his time at Intercept — has locked in Adam Cutler as CFO. Cutler makes the switch after almost four years in the same post at Austin-based Molecular Templates, which struck an I/O deal in February with Bristol Myers Squibb worth $70 million upfront. Before jumping to that CFO spot, he was SVP of corporate affairs at Arbutus. Making the most progress thus far at Q32 Bio is an anti-IL-7Ra antibody in Phase I dubbed ADX-914.
→ Biophytis isn't one of the flashier companies to go public in 2021; nevertheless, the French biotech did price its IPO at $16.75 million after withdrawing its first try, and its lead drug for sarcopenia is also in Phase II/III for Covid-19 patients with pneumonia. This week Biophytis has fleshed out its C-suite with Jean Mariani as CMO and Benoit Canolle as CBO. Mariani, the director of L'Institut de la Longévité, is also professor emeritus at Sorbonne University. When his 11-year run at Sanofi drew to a close in 2015, Canolle was project manager for the immuno-inflammation development franchise. For the last year, he's been Pierre Fabre's head of corporate medical portfolio & project direction.
Just one more thing, as Columbo liked to say: Claude Allary is in line to replace Jean Franchi on Biophytis' board of directors.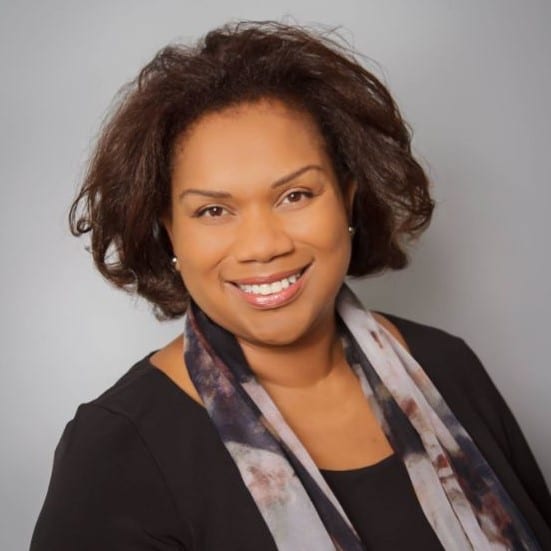 Tina Beamon
→ San Diego cancer biotech MEI Pharma — collaborating with Kyowa Kirin on PI3Kδ inhibitor zandelisib —has appointed Tina Beamon chief compliance officer. Beamon, who just filled the same role at Karyopharm, has also been Alexion's executive director of compliance and ethics. Before Alexion, she brought her legal experience to Boehringer Ingelheim as the German pharma's senior counsel in the US oncology business unit.
→ Copenhagen-based IO Biotech has enlisted Keith Vendola as CFO. Vendola brings to the table experience from his times at Rezolute, Coherus, Eiger BioPharmaceuticals and Threshold Pharmaceuticals (now Molecular Templates).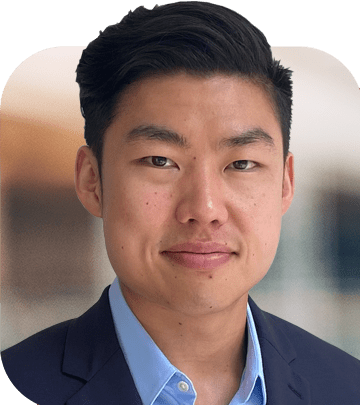 Jisoo Park
→ Melinta Therapeutics makes Peer Review for the second week in a row as the antibiotics maker brings in Jisoo Park as head of business development, M&A and strategy. A veteran of JP Morgan's global healthcare team, Park was previously VP of business development and M&A at Covis Pharma. This marks the second hire in as many weeks for Melinta as the company removed the interim tag from CFO Susan Blum.
→ Elevar Therapeutics is adding some fresh faces to its leadership team with the appointments of Maureen Conlan as CMO, Julie Boisvert as VP, regulatory affairs and Dominick DiPaolo as VP, quality assurance. Conlan comes to the Salt Lake City-based company from Radius Health; Boisvert hops aboard from BeiGene USA, where she served as senior director in regulatory affairs; while DiPaolo joins from quality and compliance consultancy firm Quality by Design.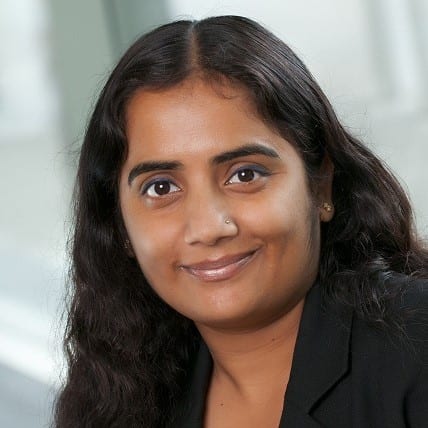 Preethi Sundaram
→ Having battled it out in court over the approval of rival Jacobus' LEMS drug — a battle that was ultimately lost — Catalyst Pharmaceuticals has tapped Preethi Sundaram as chief product development officer. Sundaram comes to Catalyst after an assortment of R&D and medical affairs roles in 16 years at Sanofi, ranging from global project head in multiple therapeutic areas to her latest responsibilities as global head of medical operations, general medicines business unit.
→ Austin, TX-based Aeglea BioTherapeutics has named Jonathan Alspaugh as CFO. Alspaugh makes the jump from Evercore, where he most recently served as a managing director in the firm's corporate advisory business. Prior to that, Alspaugh was with Barclays Capital.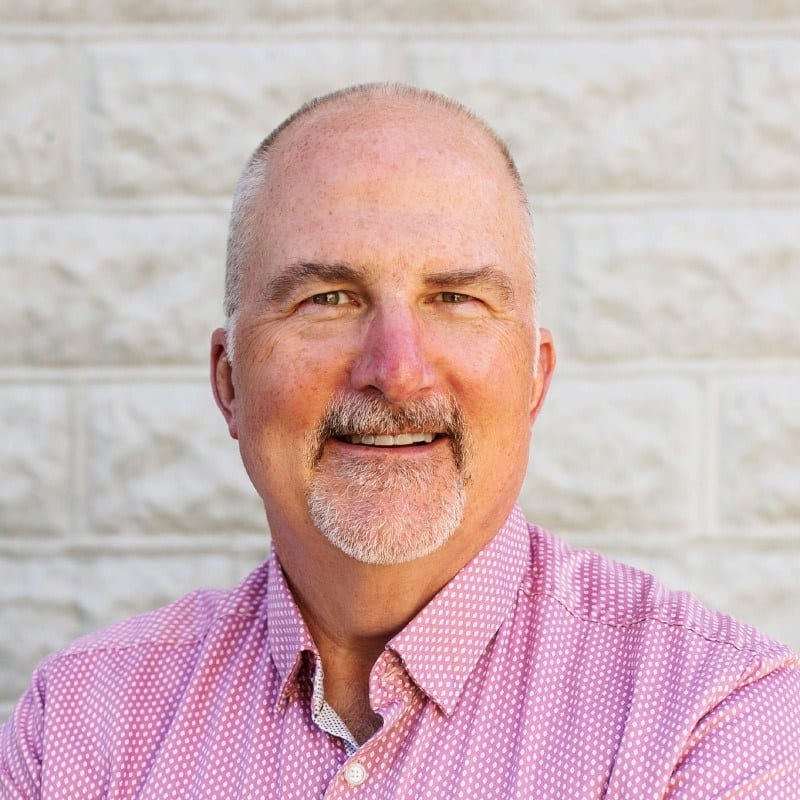 Robert Millham
→ CATO SMS, a global provider of clinical research solutions, has bagged Robert Millham as president of clinical trial operations. Millham had a 17-year stint at Pfizer, where he led and contributed to the development of compounds against multiple indications of cancer, including lung, breast, colorectal and ovarian. He was also the COO of Odonate Therapeutics, SVP at Syneos Health and VP of strategic alliances for Caris Life Sciences.
→ Peer Review regular jCyte's leadership keeps on growing with chief development officer and longtime GlaxoSmithKline exec Adrian Morris. From 1997-2012, Morris served in a number of capacities at the pharma giant ranging from VP, global commercial strategy in the respiratory pipeline to VP, diagnostics business unit and Pandemic Centre of Excellence. Since he left GSK, Morris had been managing director at Pharmaco Consulting. For those scoring at home, jCyte has added a CFO, chief commercial officer, general counsel and other execs in clinical development and medical affairs along with Morris since Shannon Blalock was promoted to CEO in February.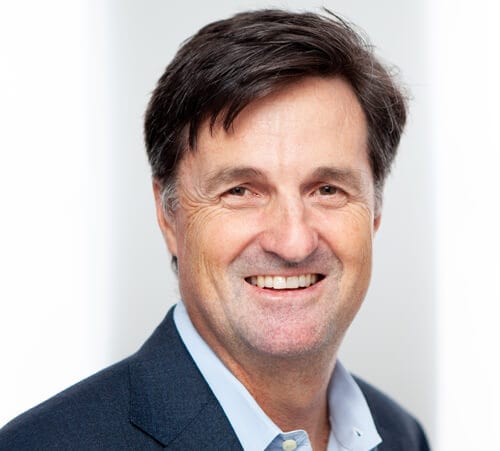 Mark Altmeyer
→ Mark Altmeyer has been named chairman of Dutch-based AM-Pharma's supervisory board. The Bristol Myers, Otsuka and Axovant vet was president and CEO of Arvelle before Angelini purchased it to ring in 2021 with a nearly $1 billion price tag.
→ Morningside Group co-founder Gerald Chan has added another chairmanship, this time at Cognito Therapeutics, which showed positive Phase II data with its lead digital product for Alzheimer's. Chan is also chairman at Apellis and Stealth Biotherapeutics.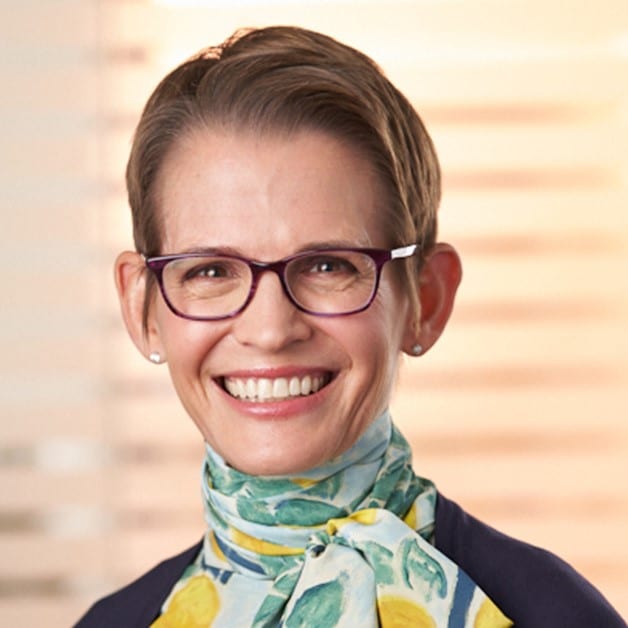 Linda Bain
→ Codiak CFO Linda Bain is hopping onto the board of directors at VBI Vaccines. Prior to her role at Codiak, Bain was CFO at Adverum Biotechnologies; VP, finance, business operations, and treasurer at bluebird bio; and held roles at Genzyme. In addition to her new seat, Bain sits on the boards of Autolus Therapeutics and Arvinas.
→ OncoResponse has recruited CytomX president, CEO and chairman Sean McCarthy as an independent director of its board. McCarthy joined CytomX in 2010 as CBO and has served as CEO since 2011. Prior to that role, McCarthy was with Pappas Ventures, SGX Pharmaceuticals and Millennium Pharmaceuticals.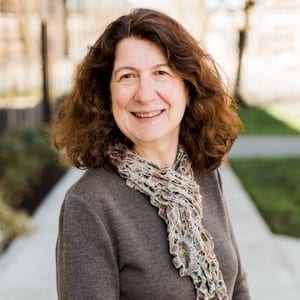 Jan Hillson
→ Autoimmune and neurodegenerative disease biotech Eledon Pharmaceuticals has elected Jan Hillson to the board of directors. Hillson, the SVP of clinical development at Alpine Immune Sciences, was once SVP of drug development for ChemoCentryx.
→ Chaired by Brent Saunders and with new CMO David Tanzer joining the fray, the folks at eye disease biotech OcuTerra have enlisted Richard Lindstrom and Sheri Rowen for their scientific advisory board. The founder of Minnesota Eye Consultants, Lindstrom is an adjunct professor emeritus at the University of Minnesota's ophthalmology department. Rowen, a LASIK surgeon in Newport Beach, CA, founded Mercy Medical Center's ophthalmology department in Baltimore 25 years ago.
→ Chimeric Therapeutics has plucked up George Matcham as a non-executive director of its board. Matcham is a Celgene vet and was part of the company from its early days in 1988 to his retirement in 2018 — serving as COO of Celgene Cellular Therapeutics and SVP of CAR-T CMC development. Matcham previously sat on the board of Instil Bio as an advisor.