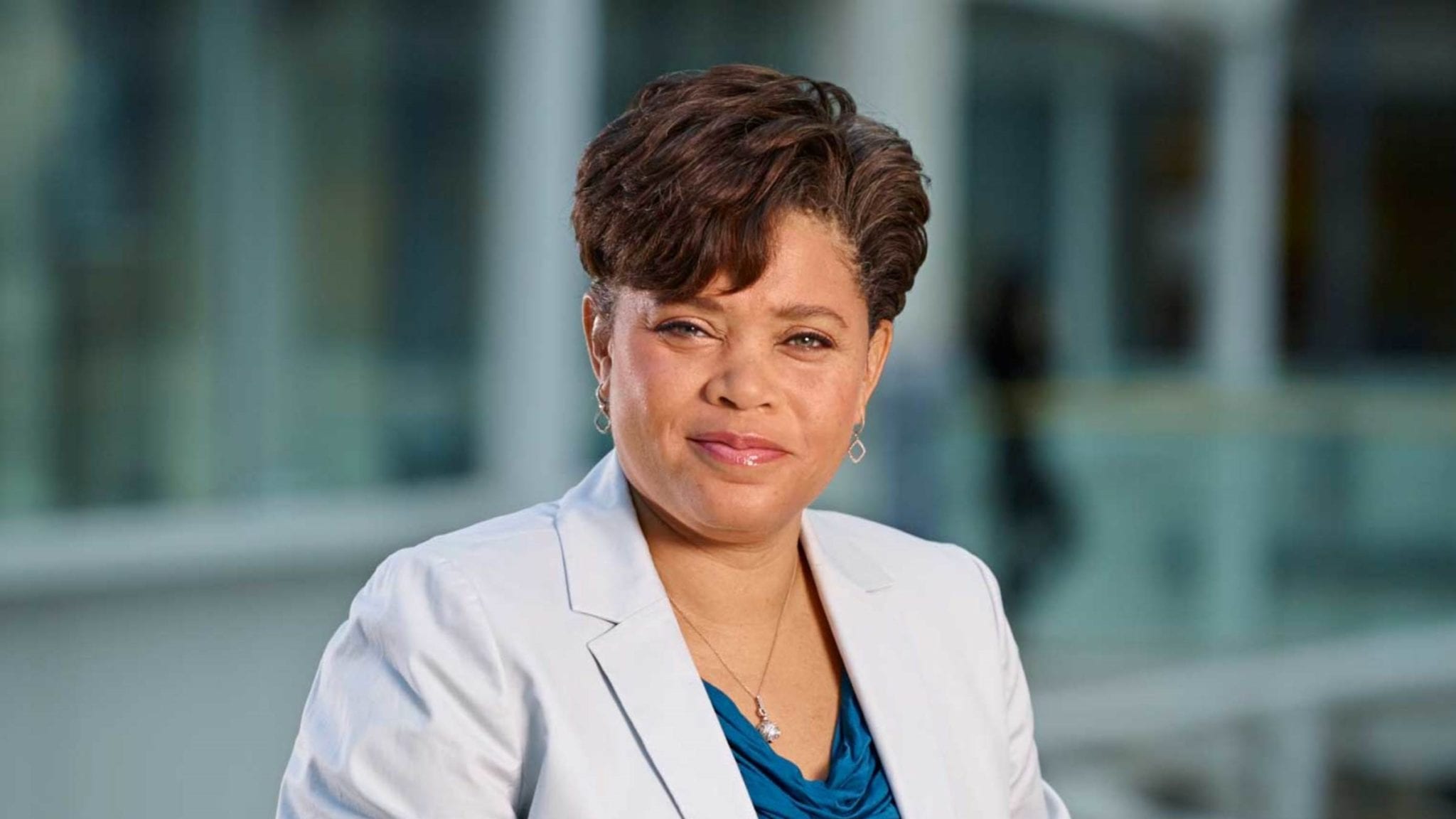 Kimberly Smith, ViiV R&D chief (ViiV Healthcare)
GSK and Vi­iV score break­through ther­a­py des­ig­na­tion in HIV pre­ven­tion, as Tru­va­da show­down draws near­er
A lit­tle less than a week af­ter beef­ing up the da­ta pack­age it plans to take to the FDA for the ex­per­i­men­tal HIV drug cabote­gravir, GSK-owned Vi­iV Health­care has re­ceived good news on the med­i­cine's prospects.
Reg­u­la­tors des­ig­nat­ed cabote­gravir as a break­through ther­a­py for pre­ven­ta­tive HIV treat­ment, the com­pa­ny an­nounced Tues­day af­ter­noon, set­ting up a show­down with Gilead's Tru­va­da. Vi­iV R&D chief Kim­ber­ly Smith said it like­ly sets up an NDA sub­mis­sion in the first half of next year, with the hope of launch­ing the drug in ear­ly 2022.
"It just fur­ther val­i­dates how im­por­tant this prod­uct is," Smith told End­points News. "Even in the Unit­ed States, even with the pres­ence of dai­ly oral ther­a­py, there's still 38,000 to 40,000 cas­es of HIV di­ag­nosed every year. If we con­tin­ue to have cas­es at that rate, we won't get to the end of the epi­dem­ic in the US."
The BTD comes off the re­sults of two tri­als, both of which re­port­ed re­sults ear­li­er this year.
In the for­mer, ex­am­in­ing men and trans­gen­der women who have sex with men, re­searchers com­pared the ef­fects of cabote­gravir against the dai­ly oral pills. There, with a 0.41% in­ci­dence rate in the in­jec­tion group and 1.22% in the pill group, cabote­gravir proved 66% more ef­fec­tive in a fi­nal analy­sis in Ju­ly.
The lat­ter study, in sub-Sa­ha­ran African cis­gen­der women, was stopped by the DSMB ear­li­er this month af­ter an in­ter­im analy­sis that showed it had al­ready met its pri­ma­ry end­point. Vi­iV's re­sults here showed cabote­gravir to be 89% more ef­fec­tive than Tru­va­da in both the 200 mg and 300 mg dos­es. Among the 38 women who con­tract­ed HIV, 34 came from the Tru­va­da arm, trans­lat­ing to in­ci­dence rates of 1.79% and 0.21% in the Tru­va­da and cabote­gravir arms, re­spec­tive­ly.
Where­as Tru­va­da is a once-dai­ly pill, cabote­gravir is a long-last­ing in­jectable tak­en every eight weeks for pre­ven­tion. Vi­iV and GSK are hop­ing to cap­i­tal­ize on the idea that pa­tients are less like­ly to for­get to take their med­i­cine, as op­posed to the risk of miss­ing a Tru­va­da dose.
"Many peo­ple have a tough time tak­ing it con­sis­tent­ly every day," Smith said. "As long as you get your shot, in the in­ter­im you don't have to wor­ry about tak­ing a pill every day."
Tru­va­da has long been the cham­pi­on in pre­ven­ta­tive HIV treat­ment, re­duc­ing the risk of con­tract­ing the virus by more than 99%. But gener­ics for the drug launched this year, with Is­raeli drug­mak­er Te­va launch­ing its own ver­sions of Tru­va­da and an­oth­er Gilead HIV drug Atripla.
Vi­iV is hop­ing to take a bite out of that pie as well, in both the pre­ven­tion and treat­ment ar­eas. Smith said that on the treat­ment side, cabote­gravir in com­bi­na­tion with J&J's rilpivirine is cur­rent­ly be­ing eval­u­at­ed as a month­ly reg­i­men by the FDA, with an ex­pect­ed PDU­FA date of next Jan. 28. The orig­i­nal NDA there was sub­mit­ted back in ear­ly 2019, but the FDA shot it down with a CRL last De­cem­ber, cit­ing CMC is­sues.
The com­bo has al­so been ap­proved in oth­er coun­tries, such as Cana­da, and is mar­ket­ed as Cabe­nu­va.
Gilead has es­sen­tial­ly owned the HIV mar­ket since Tru­va­da's ap­proval in 2012, with the drug net­ting $2.8 bil­lion in sales for both pre­ven­tion and treat­ment in 2019. The com­pa­ny al­so scored an ap­proval for De­scovy in HIV pre-ex­po­sure pro­phy­lax­is late last year.