GSK looks to stand out in the se­vere asth­ma space with at-home in­jec­tions for kids 6 to 11 years old
Glax­o­SmithK­line's block­buster Nu­cala may have been the first IL-5 drug to win mar­ket­ing ap­proval in se­vere asth­ma back in 2015, but new­er ri­vals like As­traZeneca's Fasen­ra have turned up the heat in re­cent years. Now GSK's hop­ing an eas­i­er route of ad­min­is­tra­tion for kids will help set it apart from the pack.
The FDA on Mon­day ap­proved a 40 mg pre­filled sy­ringe of Nu­cala for cer­tain kids be­tween 6 and 11 years old, mean­ing they can take the drug at home in­stead of trekking to the doc­tor's of­fice every four weeks. That makes a big dif­fer­ence for chil­dren with se­vere eosinophilic asth­ma (SEA), who may have trou­ble fit­ting in ap­point­ments around school and care­givers' jobs, GSK's US se­nior med­ical lead Tom Cor­bridge told End­points News.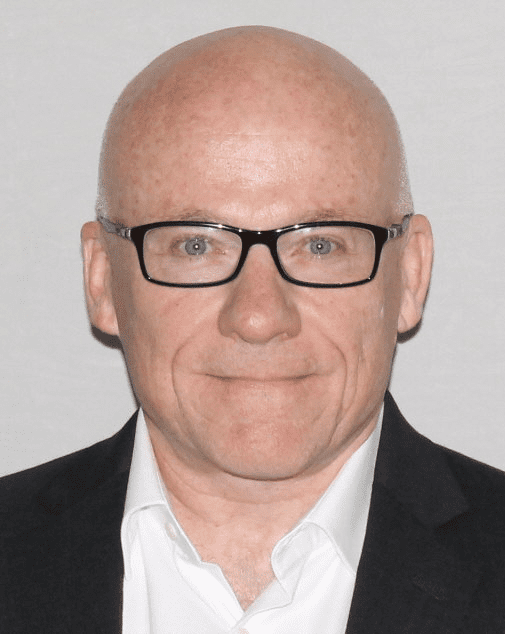 Tom Cor­bridge
"The abil­i­ty to be much more flex­i­ble and al­low for at-home ad­min­is­tra­tion through the pre­filled sy­ringe re­al­ly is a ter­rif­ic step for­ward, in my view, to help with less dis­rup­tion in the life of an asth­mat­ic child and their fam­i­ly," Cor­bridge said. "It gives the op­por­tu­ni­ty to choose."
Nu­cala was ap­proved as an add-on main­te­nance ther­a­py for kids and adults 12 years and old­er with SEA back in 2015, and GSK has been pro­vid­ing at-home ad­min­is­tra­tion op­tions for these pa­tients since 2019. The drug was al­so cleared that year for 6- to 11-year-olds, but those pa­tients had to re­ceive their in­jec­tions by a physi­cian un­til now.
SEA is caused by high lev­els of white blood cells called eosinophils. Nu­cala is be­lieved to work by pre­vent­ing IL-5 from bind­ing to its re­cep­tor on the sur­face of eosinophils, di­min­ish­ing blood eosinophils, but not erad­i­cat­ing them al­to­geth­er, ac­cord­ing to GSK (though Cor­bridge not­ed that the mech­a­nism of ac­tion still hasn't been ful­ly elu­ci­dat­ed). About 6 mil­lion chil­dren in the US have asth­ma, but on­ly 2.5% to 5% of cas­es are char­ac­ter­ized as se­vere. Nu­cala raked in $1.34 bil­lion in 2020, snap­ping up an ap­proval in hy­per­e­osinophilic syn­drome (HES) that year, and an­oth­er in chron­ic rhi­nos­i­nusi­tis with nasal polyps (CR­SwNP) in 2021.
But oth­ers — like As­traZeneca's Fasen­ra and Te­va's Cinqair — are clos­ing in. Fasen­ra net­ted $949 mil­lion in 2020 sales, and in Sep­tem­ber of that year As­traZeneca un­veiled a pos­i­tive batch of Phase III da­ta in CR­SwNP. While Nu­cala is ad­min­is­tered every four weeks, pa­tients on Fasen­ra re­ceive 30 mg dos­es every four weeks for the first three dos­es, and once every eight weeks af­ter that.
In 2018 — days af­ter re­ceiv­ing a com­plete re­sponse let­ter in COPD — GSK re­leased da­ta pulled from 11 dif­fer­ent stud­ies sug­gest­ing that Nu­cala "sig­nif­i­cant­ly re­duced clin­i­cal­ly sig­nif­i­cant ex­ac­er­ba­tions and im­proved asth­ma con­trol" com­pared to Fasen­ra and Cinqair, the oth­er two an­ti-IL-5s in the se­vere asth­ma are­na. Nu­cala is still the on­ly an­ti-IL-5 ap­proved for the 6 to 11 age group — but as of Oc­to­ber, there's al­so Sanofi and Re­gen­eron's Dupix­ent, which tar­gets IL-4 and IL-13 and can be ad­min­is­tered at home.
Reg­u­la­tors gave Dupix­ent a nod based on piv­otal da­ta that showed the drug re­duced the rate of se­vere asth­ma at­tacks in kids 6 to 11 years old by an av­er­age of 65% over one year com­pared to place­bo.
When asked what dif­fer­en­ti­ates Nu­cala from com­peti­tors, Cor­bridge said it's the breadth of avail­able da­ta.
"When you look at Nu­cala, mepolizum­ab, there's an ex­ten­sive da­ta set that is avail­able, not on­ly clin­i­cal tri­als, con­trolled tri­als in pa­tients, but al­so a num­ber of open-la­bel stud­ies and re­al-world stud­ies that ex­tend in­to not on­ly asth­ma, most­ly in adults, but al­so in oth­er eosinophilic dri­ven dis­eases," he said. "I would say that is cer­tain­ly some­thing we're very proud of."
So who's el­i­gi­ble for the at-home pre-filled sy­ringes? Cor­bridge says it's a shared de­ci­sion be­tween physi­cians and care­givers. Pa­tients who wish to re­ceive their in­jec­tions in per­son will still be able to do so. Since it was made avail­able in 2019, Cor­bridge says a grow­ing num­ber of pa­tients are opt­ing for at-home ver­sions of Nu­cala.
"That's par­tic­u­lar­ly im­por­tant of course now in the era of Covid where, you know, at-home ad­min­is­tra­tion may al­so be prefer­able by pa­tients, their fam­i­lies and even care­givers," he said.
GSK's al­so test­ing a long-act­ing IL-5 treat­ment dubbed GSK'294 for pa­tients with SEA, which could po­ten­tial­ly be ad­min­is­tered once every six months. The phar­ma gi­ant dosed the first pa­tient in a Phase III study back in March, and is still await­ing the re­sults.