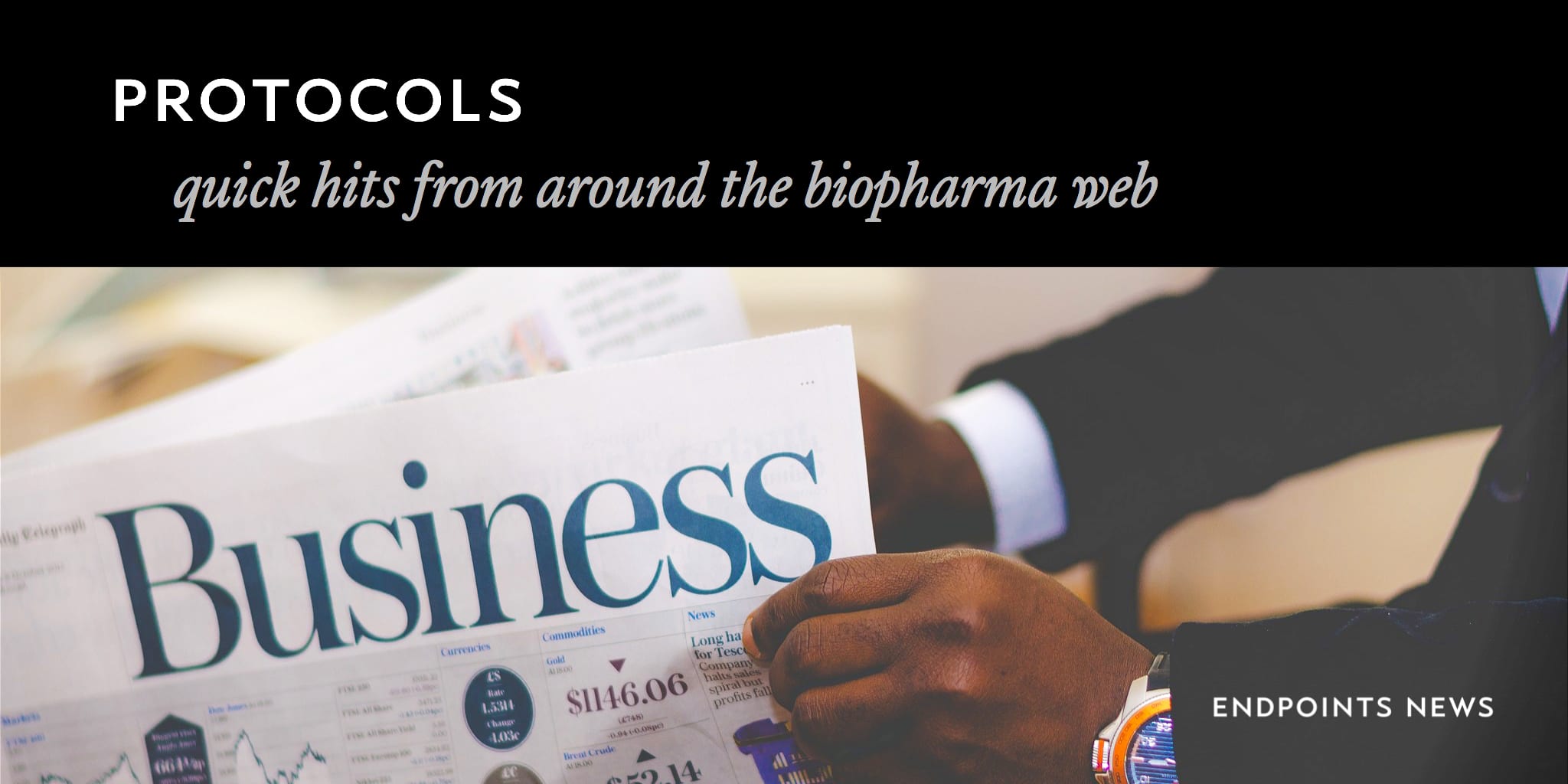 GSK shares hit as an­a­lyst touts po­ten­tial of Mer­ck's ex­per­i­men­tal HIV drug; In­ter­leukin Ge­net­ics slash­es staff; Tril­li­um looks for part­ners
⇨ Gilead and Glax­o­SmithK­line have been get­ting the li­on's share of the at­ten­tion for new HIV drugs, but Citi's An­drew Baum says that Mer­ck's ex­per­i­men­tal EF­dA, with po­ten­tial as a dai­ly pill or twice year­ly in­jec­tion, could beat the lead­ers at their own game. That thought dinged GSK shares, with the phar­ma gi­ant heav­i­ly de­pen­dent on their work in HIV. Reuters has the sto­ry.
⇨ Ge­net­ic test mak­er In­ter­leukin Ge­net­ics $IL­IU has de­cid­ed to slash its staff to a hand­ful of em­ploy­ees af­ter it was un­able to re­struc­ture a debt pay­ment plan. The Waltham, MA-based biotech cut 5 staffers, more than half of its ros­ter, as it shuts down test pro­cess­ing and ex­am­ines its strate­gic al­ter­na­tives. The com­pa­ny has less than a mil­lion dol­lars in cash and $5.6 mil­lion in debt.
⇨ Toron­to-based Tril­li­um $TRIL says it is look­ing to part­ner out a pre­clin­i­cal pro­gram fo­cused on c-Myc as it con­cen­trates on CD-47. Tril­li­um says it will con­tin­ue work on TTI-2341, an EGFR in­hibitor, but wants to pur­sue part­ner­ing talks there as well.
⇨ Trou­bled Opexa Ther­a­peu­tics $OPXA has agreed to a re­verse merg­er with Ac­er Ther­a­peu­tics.
⇨ Re­cro Phar­ma $REPH has bagged neu­ro­mus­cu­lar block­ing agents and a pro­pri­etary chem­i­cal re­ver­sal agent from Cor­nell Uni­ver­si­ty in a deal that comes with an un­spec­i­fied 6-fig­ure up­front as well as mile­stones.