GSK vet Deb­o­rah Wa­ter­house takes CEO spot at Vi­iv; Is Sanofi pon­der­ing an Acte­lion bid?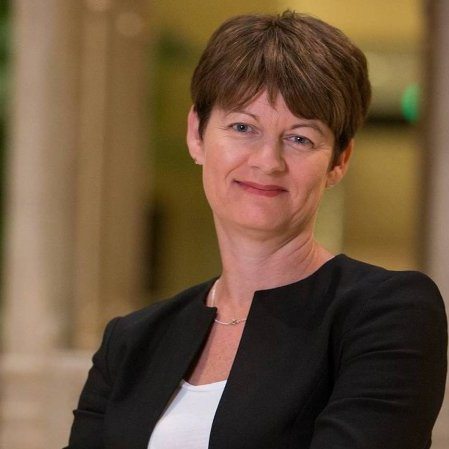 Deb­o­rah Wa­ter­house
GSK in­sid­er Deb­o­rah Wa­ter­house, cur­rent­ly an SVP run­ning the pri­ma­ry care ops of the US phar­ma di­vi­sion, has been tapped as the new CEO of Vi­iv, an am­bi­tious joint ven­ture fo­cused on HIV. A 20-year vet­er­an, Wa­ter­house is tak­ing the place of Do­minique Limet, who de­parts at the end of March. Vi­iv has been able to make sig­nif­i­cant progress in adding new prod­ucts and grow­ing sales, mak­ing it a key part of the GSK or­ga­ni­za­tion. It's part­nered with Pfiz­er on the group.
Sanofi is now ru­mored to be pon­der­ing a move to bid for Acte­lion, cur­rent­ly in buy­out talks with J&J. Bloomberg re­ports that the French phar­ma gi­ant may sweet­en J&J's of­fer of $250 a share, which val­ues the Swiss biotech at $27 bil­lion. That would be a cou­ple of steps past Sanofi's fre­quent­ly re­peat­ed plan to lim­it M&A to $20 bil­lion. But af­ter be­ing forced to watch Pfiz­er step in and buy Medi­va­tion, Sanofi may be al­ter­ing its takeover math.
Bel­gian stem cell biotech TiGenix has set terms for a $53 mil­lion IPO. The 16-year-old biotech plans to list on Nas­daq un­der $TIG.
Ab­b­Vie has stepped in to part­ner with re­searchers at the Robert H. Lurie Com­pre­hen­sive Can­cer Cen­ter of North­west­ern Uni­ver­si­ty along with a sep­a­rate group at Johns Hop­kins. They'll be col­lab­o­rat­ing on sev­er­al ar­eas of on­col­o­gy re­search, which in ad­di­tion to oth­ers could in­clude, lung, col­orec­tal, breast, prostate and hema­to­log­i­cal can­cer. The work at North­west­ern will be over­looked by a joint steer­ing com­mit­tee, with an an­nu­al sym­po­sium to re­view their progress.