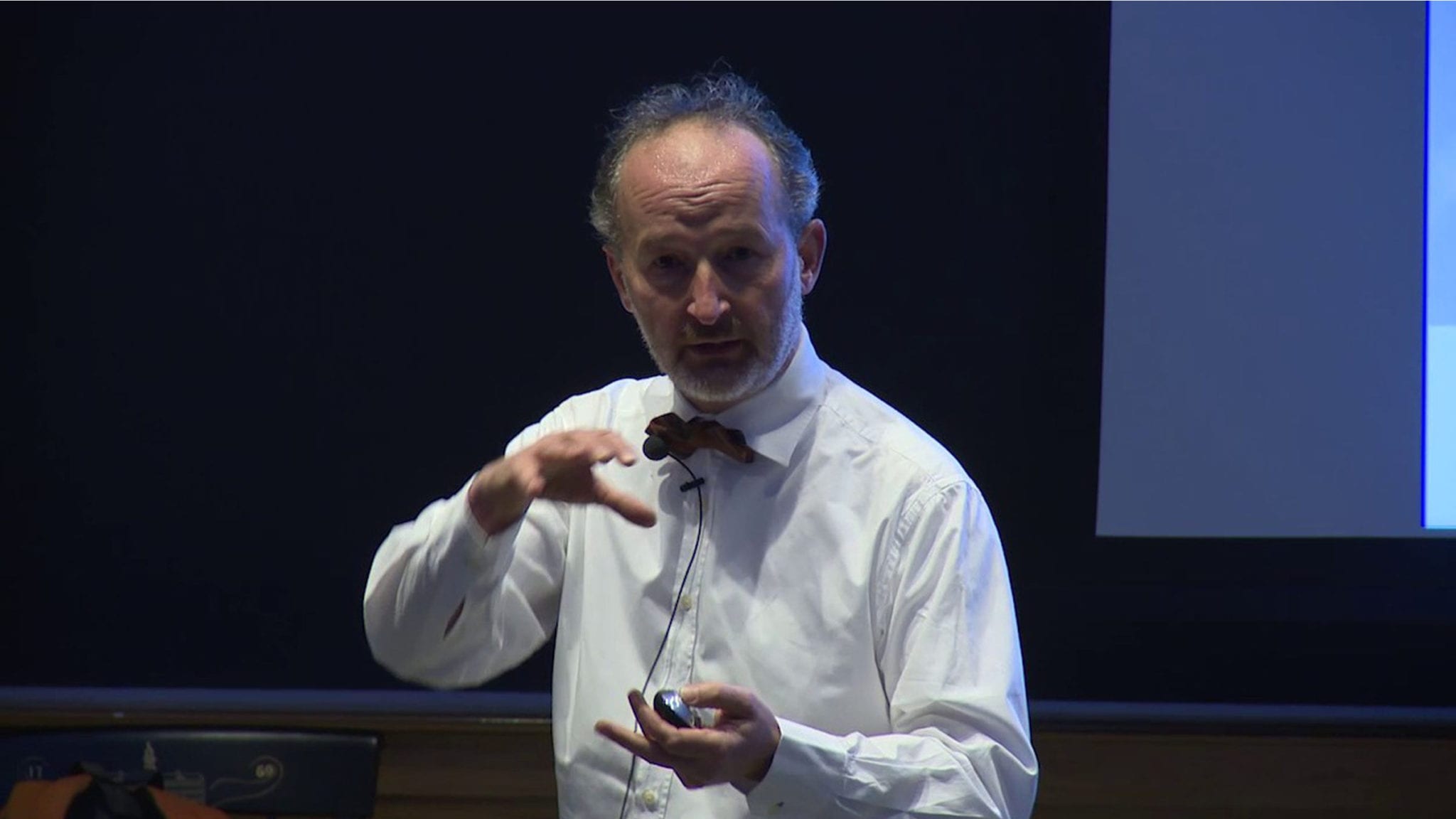 Tillman Gerngross, Adagio Therapeutics CEO
GV steps up to back Till­man Gern­gross' new an­ti­body play against Covid-19 — and he's al­ready think­ing about the IPO
Till­man Gern­gross had two good rea­sons to cel­e­brate on Mon­day.
First, he felt that Pfiz­er's up­beat as­sess­ment of its piv­otal Covid-19 vac­cine da­ta marked an un­prece­dent­ed break­through in the speed of vac­cine de­vel­op­ment and a "big day" for sci­ence as a whole.
Sec­ond, he was ready to of­fer me a pre­view of an $80 mil­lion round de­signed to pro­pel his new biotech start­up — Ada­gio Ther­a­peu­tics — to­ward an IPO next year as it ramps up what he be­lieves can be a con­tender for the most pow­er­ful an­ti­body avail­able to com­bat a virus that has re­peat­ed­ly rat­tled the globe with waves of ris­ing in­fec­tion and death rates.
Gern­gross may not be the first an­ti­body de­vel­op­er to jump in­to the fray, or the sec­ond, but he still has char­ac­ter­is­ti­cal­ly large am­bi­tions for his first mol­e­cule, which is be­ing prepped for the clin­ic in Jan­u­ary as his team read­ies tri­als both as a pro­phy­lax­is to pre­vent in­fec­tion as well as a ther­a­py.
This time, he not on­ly brought to­geth­er his ex­ist­ing team of ven­ture back­ers — Po­laris Part­ners, Mithril Cap­i­tal, Fi­deli­ty Man­age­ment & Re­search Com­pa­ny, and Or­biMed — he added Kr­ish­na Yesh­want at Google's GV as the lead in­vestor along with Pop­u­la­tion Health Part­ners and Omega Funds.
The plan now, he tells me, is to move on from this fi­nanc­ing round to an­oth­er quick-step raise ear­ly next year "and then prob­a­bly take the com­pa­ny pub­lic."
There's a longterm plan, he says, but right now the fo­cus is all on Covid-19 and the pan­dem­ic up­on us. The IND is on sched­ule to ar­rive in De­cem­ber. The Phase I can run in Jan­u­ary, with Phase II ini­ti­a­tion in Feb­ru­ary and piv­otal da­ta be­fore the end of 2021.
"I think this is a big day for sci­ence," the sci­en­tist told me hours af­ter the Pfiz­er pro­nounce­ment hit. "With­in less than a year we have some ef­fi­ca­cy da­ta in hu­mans; this is un­prece­dent­ed." It took longer than that to fig­ure out what caused AIDS.
But while Mon­day's piv­otal re­lease ahead of safe­ty da­ta marked a ma­jor ad­vance, Till­man — like most oth­ers in the now crowd­ed field of pan­dem­ic R&D — sees op­por­tu­ni­ties for more and bet­ter.
"The ques­tion marks that I have, and we've seen it from Pfiz­er's own da­ta, is that the neu­tral­iz­ing an­ti­body titers wane very quick­ly," he adds. "How that plays out in terms of du­ra­tion of re­sponse, we just don't know."
On the an­ti­body side, mean­while, two of the lead­ers — Eli Lil­ly and Re­gen­eron — have both had to deal with de­flat­ed ex­pec­ta­tions af­ter run­ning in­to weak re­spons­es, par­tic­u­lar­ly among the most se­vere pa­tients. That didn't sur­prise Gern­gross, who al­ready de­cid­ed to forego that test.
Look­ing past the pan­dem­ic, Gern­gross's back­ers are in­trigued by Ada­gio's work re­lat­ed to "a high­ly con­served epi­tope on the spike pro­tein of be­ta-coro­n­avirus­es that tar­get hu­man ACE2," a tar­get they be­lieve can play a role in fight­ing new virus­es as they mu­tate and emerge — a hot top­ic in the new­ly re­vived field of pan­dem­ic pre­pared­ness.
"There's a lot more work to be done," says Gern­gross, who's hired a team ap­proach­ing the 40 mark with plans for lots more re­cruit­ing to come. "We're go­ing to see some re­al trac­tion over the next year."