GW Phar­ma's cannabis-based drug ap­pears poised for a ground­break­ing FDA ap­proval as in­ter­nal re­view of­fers a clear thumbs up
GW Phar­ma­ceu­ti­cals' $GW­PH lead drug picked up a clear en­dorse­ment from reg­u­la­tors at the FDA this morn­ing.
In the agency's in­ter­nal re­view of GW's Epid­i­olex ahead of an up­com­ing ex­pert pan­el re­view, reg­u­la­tors con­clud­ed that the biotech's da­ta backed both the ef­fi­ca­cy of the cannabi­noid drug as well as an ac­cept­able safe­ty pro­file — a clear in­di­ca­tion that the drug ap­pears on a straight path to­ward a land­mark ap­proval for Lennox-Gas­taut syn­drome and Dravet syn­drome.
The biotech's shares surged 11% as in­vestors scanned the agency's opin­ions.
Tere­sa Bu­rac­chio was the team leader on the re­view at CDER, and she didn't hedge her opin­ion in the re­view.
The sta­tis­ti­cal­ly sig­nif­i­cant and clin­i­cal­ly mean­ing­ful re­sults from these three stud­ies pro­vide sub­stan­tial ev­i­dence of the ef­fec­tive­ness of CBD for the treat­ment of seizures as­so­ci­at­ed with LGS and DS.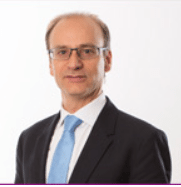 Justin Gov­er, GW Phar­ma CEO
Reg­u­la­tors are al­so ready to give GW's drug a pass on the safe­ty pro­file. The main prob­lem linked to the drug was liv­er tox­i­c­i­ty, which is no light mat­ter at the FDA. But the re­view­er notes that there's noth­ing about liv­er dam­age that physi­cians couldn't man­age ap­pro­pri­ate­ly, com­ing down square­ly in the drug's fa­vor.
Al­though the re­view is still on­go­ing, the risk-ben­e­fit pro­file es­tab­lished by the da­ta in the ap­pli­ca­tion ap­pears to sup­port ap­proval of cannabid­i­ol for the treat­ment of seizures as­so­ci­at­ed with LGS and DS.
The Lon­don-based biotech has ex­cit­ed in­vestors with da­ta from a se­ries of late-stage stud­ies on Epid­i­olex, not­ing in one case that the drug re­duc­ing con­vul­sions in chil­dren with treat­ment-re­sis­tant Dravet syn­drome by a me­di­an av­er­age of 39% com­pared to on­ly 13% in the place­bo arm. That da­ta helped in­spire block­buster-sized peak sales es­ti­mates for this drug.
Those num­bers won't be com­ing down any in the wake of this re­view. The PDU­FA date is June 27 and GW is mak­ing plans for an im­me­di­ate roll­out in the sec­ond half of this year.