Hint­ing at an IPO and big things ahead for syn­thet­ic lethal­i­ty, pre­clin­i­cal Ideaya touts a $94M round
Big botech ven­ture rounds are com­ing fast and fu­ri­ous in Q1, and much of the mon­ey is be­ing fun­neled in­to pre­clin­i­cal out­fits like Ideaya Bio­sciences — abun­dant­ly hope­ful on promise in a hot can­cer R&D field but skimpy with de­tails.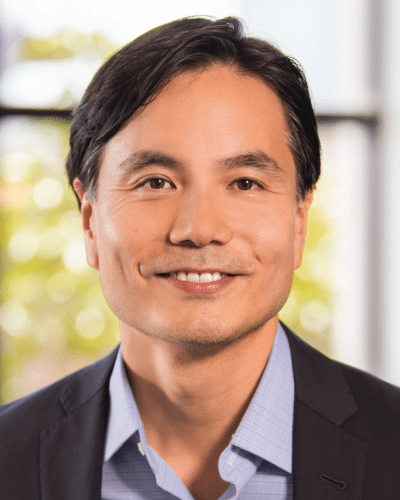 Yu­jiro Ha­ta
The South San Fran­cis­co-based biotech has all the key fea­tures that's made biotech such a trendy in­vest­ment for packed syn­di­cates. And to­day it's tak­ing the wraps off a whop­ping $94 mil­lion B round.
There's some tech hype: It promis­es to go well be­yond the first gen­er­a­tion of PARP in­hibitors and show what can be done with syn­thet­ic lethal­i­ty, a ge­net­i­cal­ly tar­get­ed ap­proach at trig­ger­ing the de­struc­tion of can­cer cells. Pipeline plans al­so call for mul­ti­ple projects on im­muno-on­col­o­gy.
There's no da­ta, but there are a few hints at where it's head­ed: In this case PARG, where the com­pa­ny just an­nounced a deal to work with CRUK in Lon­don on small mol­e­cule drugs. PARG is a cel­lu­lar en­zyme that breaks down Poly(ADP-ri­bose), aim­ing at a pro­tein func­tion re­quired for DNA re­pair — the very essence of syn­thet­ic lethal­i­ty.
An A-list of mar­quee in­vestors: Roche and Cel­gene are both jump­ing in here, along­side No­var­tis, which came to the ta­ble dur­ing the $46 mil­lion A round. The full mix on the crossover round in­clude new in­vestors BVF Part­ners, Per­cep­tive Ad­vi­sors LLC, Nex­tech In­vest Ltd, GV (you'll call them Google Ven­tures), Roche Ven­ture Fund, 6 Di­men­sions Cap­i­tal, Box­er Cap­i­tal of the Tavi­s­tock Group, and Driehaus Cap­i­tal Man­age­ment. Cel­gene came back with 5AM Ven­tures, Canaan Part­ners, WuXi Health­care Ven­tures and Alexan­dria Ven­ture In­vest­ments.
Eye­ing an IPO? Yes, but there's no time­line. In fact, there are no time­lines about any­thing.
"I would say where we are dif­fer­en­ti­at­ed," says CEO Yu­jiro Ha­ta, "we're prob­a­bly the fur­thest ahead with the most di­verse port­fo­lio."
No, he's not de­tail­ing the port­fo­lio. This ear­ly in the game, not many would, par­tic­u­lar­ly with sev­er­al oth­er ven­ture-backed ri­vals in the field.
Ha­ta al­so has the ad­van­tage of be­ing an ex­pe­ri­enced play­er in biotech. He was the COO at Flexus, which was bought out by Bris­tol-My­ers for $1.25 bil­lion. His for­mer boss Ter­ry Rosen just com­plet­ed a $120 mil­lion IPO. And these days ex­pe­ri­enced teams with close ties to the ven­ture crowd can raise hun­dreds of mil­lions of dol­lars be­fore see­ing any hu­man da­ta.