House com­mit­tee weighs drug pric­ing pro­pos­als
The House Ways and Means Com­mit­tee on Tues­day heard tes­ti­mo­ny on ways the US could ad­dress the ris­ing cost of pre­scrip­tion drugs.
The hear­ing fol­lows two re­cent Con­gres­sion­al hear­ings on drug pric­ing held by the House Over­sight Com­mit­tee and Sen­ate Fi­nance Com­mit­tee late last month and pre­cedes a much-an­tic­i­pat­ed Sen­ate Fi­nance Com­mit­tee hear­ing on 26 Feb­ru­ary where the CEOs of drug­mak­ers Ab­b­Vie, Bris­tol-My­ers Squibb, John­son & John­son, Mer­ck, Pfiz­er and Sanofi are ex­pect­ed to tes­ti­fy.
Ris­ing pre­scrip­tion drug prices have been a fierce­ly de­bat­ed po­lit­i­cal is­sue in re­cent years, with both De­moc­rats and Re­pub­li­cans in Con­gress and the Trump ad­min­is­tra­tion all pitch­ing their own so­lu­tions, in­clud­ing al­low­ing pre­scrip­tion drug im­por­ta­tion from Cana­da, fur­ther Medicare Part D ne­go­ti­a­tions, set­ting in­ter­na­tion­al ref­er­ence pric­ing and re­duc­ing bar­ri­ers to com­pe­ti­tion.
The De­part­ment of Health and Hu­man Ser­vices al­so re­cent­ly pro­posed a rule to elim­i­nate pro­tec­tions for re­bates paid to phar­ma­cy ben­e­fit man­agers (PBMs), which the ad­min­is­tra­tion says would low­er costs for con­sumers.
While drug­mak­ers, in­clud­ing Eli Lil­ly and No­var­tis, have backed the pro­pos­al, the Phar­ma­ceu­ti­cal Care Man­age­ment As­so­ci­a­tion, the trade group rep­re­sent­ing PBMs, has ar­gued that PBMs help low­er costs by ne­go­ti­at­ing re­bates.
Dur­ing the hear­ing, Ways and Means Com­mit­tee Chair­man Richard Neal (D-MA) cit­ed the fin­ger point­ing be­tween the var­i­ous ac­tors in­volved in pre­scrip­tion drug spend­ing.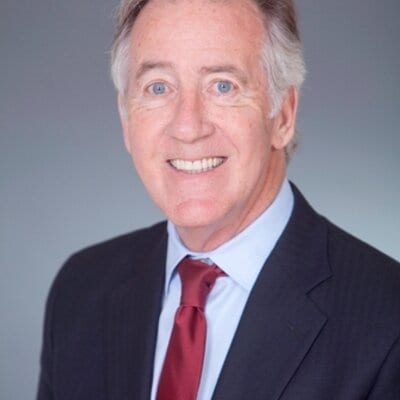 Rep. Richard Neal
"Drug com­pa­nies point to the PBMs, who point to the in­sur­ance com­pa­nies, who point to the hos­pi­tals. The one group that is not the prob­lem but is the biggest vic­tim is in­deed the pa­tients," he said, adding that Con­gress will need to take a "mul­ti-pronged" ap­proach to ad­dress high pre­scrip­tion drug spend­ing in­volv­ing changes at the US Food and Drug Ad­min­is­tra­tion, Cen­ters for Medicare & Med­ic­aid Ser­vices (CMS) and po­ten­tial­ly changes to the tax code.
Neal, along with rank­ing mem­ber Kevin Brady (R-TX), said they are com­mit­ted to work­ing to­geth­er "to take mean­ing­ful ac­tion to low­er the cost of pre­scrip­tion drugs in the US health care sys­tem."
How­ev­er, de­spite the promise to work to­geth­er, mem­bers of the two par­ties are not ful­ly aligned on what steps to take.
One area of dis­agree­ment is over whether Medicare should be al­lowed to ne­go­ti­ate drug prices in its Part B and Part D pro­grams.
While ad­vo­cat­ing for Medicare Part B and Part D re­forms, Brady dis­missed the no­tion that the gov­ern­ment should ne­go­ti­ate drug prices.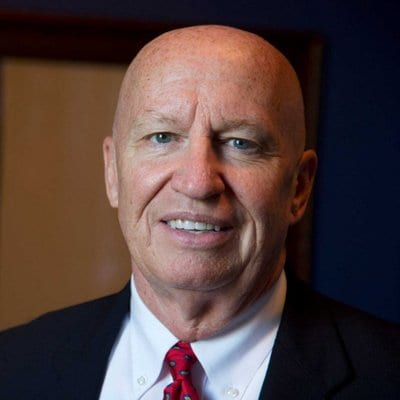 Rep. Kevin Brady
"When Wash­ing­ton ne­go­ti­ates in gov­ern­ment-run health­care pro­grams, tax­pay­ers of­ten end up bear­ing the cost while Amer­i­cans can be de­nied ac­cess to the most in­no­v­a­tive break­through med­i­cines avail­able to oth­ers in the pri­vate mar­ket," he said.
In­stead, Brady ar­gued that "em­pow­er­ing pa­tients to choose the most af­ford­able med­i­cines for them and elim­i­nat­ing the in­cen­tives in Medicare that re­ward bad ac­tors and lead to high prices" would be a more ef­fec­tive so­lu­tion, re­fer­ring Medicare's per­cent­age-based re­im­burse­ment struc­ture which some ar­gue in­cen­tivizes pre­scrib­ing more ex­pen­sive drugs.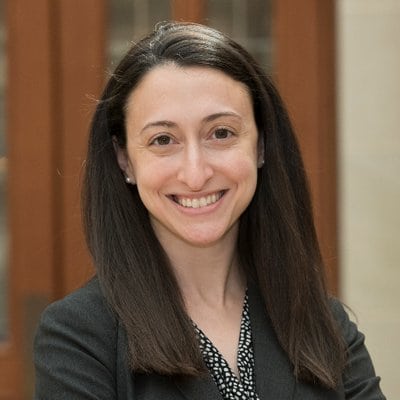 Rachel Sachs
Mark Miller, ex­ec­u­tive vice pres­i­dent of health care at Arnold Ven­tures, told the com­mit­tee that mov­ing to a flat fee-per-pre­scrip­tion mod­el for Medicare Part B could help to curb some spend­ing.
Both Miller and Rachel Sachs, as­so­ciate pro­fes­sor of law at Wash­ing­ton Uni­ver­si­ty in St. Louis, al­so said that the US could save mon­ey on pre­scrip­tion drugs by ty­ing their prices to an in­ter­na­tion­al ref­er­ence list, as the Trump ad­min­is­tra­tion re­cent­ly pro­posed.
---
First pub­lished here and syn­di­cat­ed in part­ner­ship with RAPS.