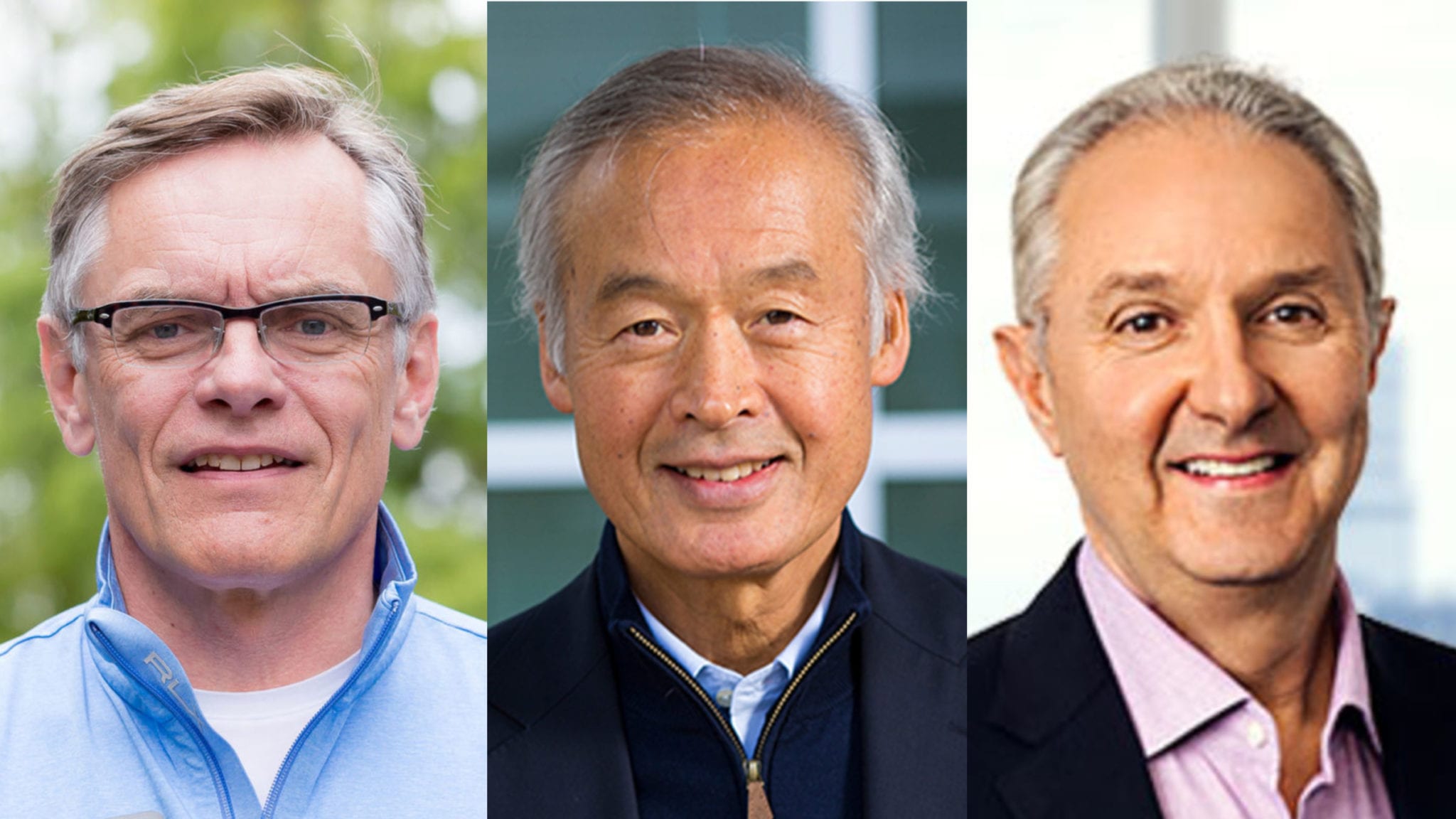 Jim Wilson, Tachi Yamada, Stephen Squinto
How much does it cost to boot­strap a gene ther­a­py start­up? Not too much if you're Jim Wil­son, per Pas­sage Bio's $125M IPO fil­ing
Days ago when Deer­field part­ner Bruce Gold­smith jumped to helm Pas­sage Bio, he cit­ed a few rea­sons why it's an "ex­treme­ly ex­cit­ing time" to be join­ing the gene ther­a­py play­er: IND fil­ings for three lead pro­grams, a da­ta-rich 2021 and an ex­pand­ing pipeline of ex­per­i­men­tal drugs for rare, mono­genic CNS dis­eases.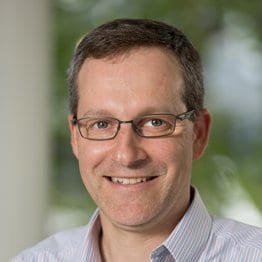 Bruce Gold­smith
It turns out there's one more rea­son he held back: The Philadel­phia-based start­up was prep­ping an IPO.
Pas­sage Bio has pen­ciled in $125 mil­lion for its pub­lic de­but on the Nas­daq, with the ma­jor­i­ty of the pro­ceeds go­ing to the three AAV-based prod­uct can­di­dates slat­ed to en­ter the clin­ic in 2020.
Here's the break­down on the tech be­hind each of them — of­fer­ing a glimpse of the ar­se­nal of de­liv­ery tools co-founder Jim Wil­son has as­sem­bled over the decades:
PBGM01 uti­lizes a next-gen­er­a­tion AAVhu68 cap­sid to de­liv­er to the brain and pe­riph­er­al tis­sues a func­tion­al GLB1 gene en­cod­ing lyso­so­mal be­ta-galac­tosi­dase, or b-gal, for in­fan­tile GM1 gan­gliosi­do­sis
PBFT02 uti­lizes an AAV1 cap­sid to de­liv­er to the brain a func­tion­al GRN gene en­cod­ing pro­gran­ulin, or PGRN, for FTD caused by pro­gran­ulin de­fi­cien­cy, or FTD-GRN
PBKR03 uti­lizes a next-gen­er­a­tion AAVhu68 cap­sid to de­liv­er to the brain and pe­riph­er­al tis­sues a func­tion­al gene en­cod­ing the hy­drolyt­ic en­zyme galac­to­syl­ce­rami­dase, or GALC, for in­fan­tile Krabbe dis­ease
There are some com­peti­tors work­ing on each of the dis­eases they are tack­ling, in­clud­ing Ax­o­vant and Lyso­gene for GM1 as well as Alec­tor and Pre­vail for FTD, but Pas­sage Bio was con­fi­dent about be­ing an in­te­grat­ed play­er ca­pa­ble of tack­ling mul­ti­ple "cross-cor­rec­tion­al ther­a­pies" in the CNS.
Wil­son, a well-re­spect­ed pi­o­neer in the gene ther­a­py field, had in­tend­ed for this to be his lega­cy com­pa­ny, Or­biMed part­ner Stephen Squin­to pre­vi­ous­ly told End­points News. Thanks to Wil­son's con­nec­tion at the Uni­ver­si­ty of Penn­syl­va­nia, Pas­sage se­cured a li­cens­ing deal with the uni­ver­si­ty for an up­front of just $2.5 mil­lion in cash and 3,720,000 shares in stock (then val­ued at $0.9 mil­lion) — plus a promise to fund cer­tain pre­clin­i­cal ac­tiv­i­ties, the S-1 re­vealed.
The pact cov­ered rights to 12 ther­a­pies in to­tal, and should Pas­sage ex­er­cise those op­tions by the 2022 ex­piry date, up­front fees would be some­where be­tween $0.8 mil­lion to $1 mil­lion. They have al­ready made the call on six; Penn is el­i­gi­ble for up to $16.5 mil­lion in de­vel­op­ment mile­stones and $55 mil­lion in sales mile­stones for each.
That, plus the $10 mil­lion up­front Pas­sage paid Catal­ent's Paragon sub­sidiary for man­u­fac­tur­ing work, amount­ed to the bulk of the biotech's ex­pense. While it's bagged two hefty megarounds, Pas­sage has on­ly burned through $58.7 mil­lion so far.
The syn­di­cate stayed ba­si­cal­ly the same through­out Se­ries A and B, fea­tur­ing Fra­zier Life Sci­ences (13.9%, rep­re­sent­ed by Wil­son's long­time men­tor Tachi Ya­ma­da on the board), Or­biMed (19.6%), Ver­sant Ven­tures (14.8%) Lil­ly Asia Ven­tures (7.6%), New Leaf Ven­tures (7.0%), Vi­vo Cap­i­tal (7.0%) and Ac­cess In­dus­tries' AI Pas­sage (6.5%). Wil­son re­tained 7.0% for him­self.
With his rare dis­ease ex­pe­ri­ence gleaned from years at Alex­ion, Squin­to ini­tial­ly took up the CEO role be­fore pass­ing the reins to Gold­smith. His com­pen­sa­tion pack­age for the past year to­taled $2.2 mil­lion com­pen­sa­tion, and he con­tin­ues to be part of the team as in­ter­im head of R&D.
Chief tech­ni­cal of­fi­cer Alex Fo­topou­los and chief med­ical of­fi­cer Gary Ro­mano re­ceived $2.25 mil­lion and $2.02 mil­lion, re­spec­tive­ly.