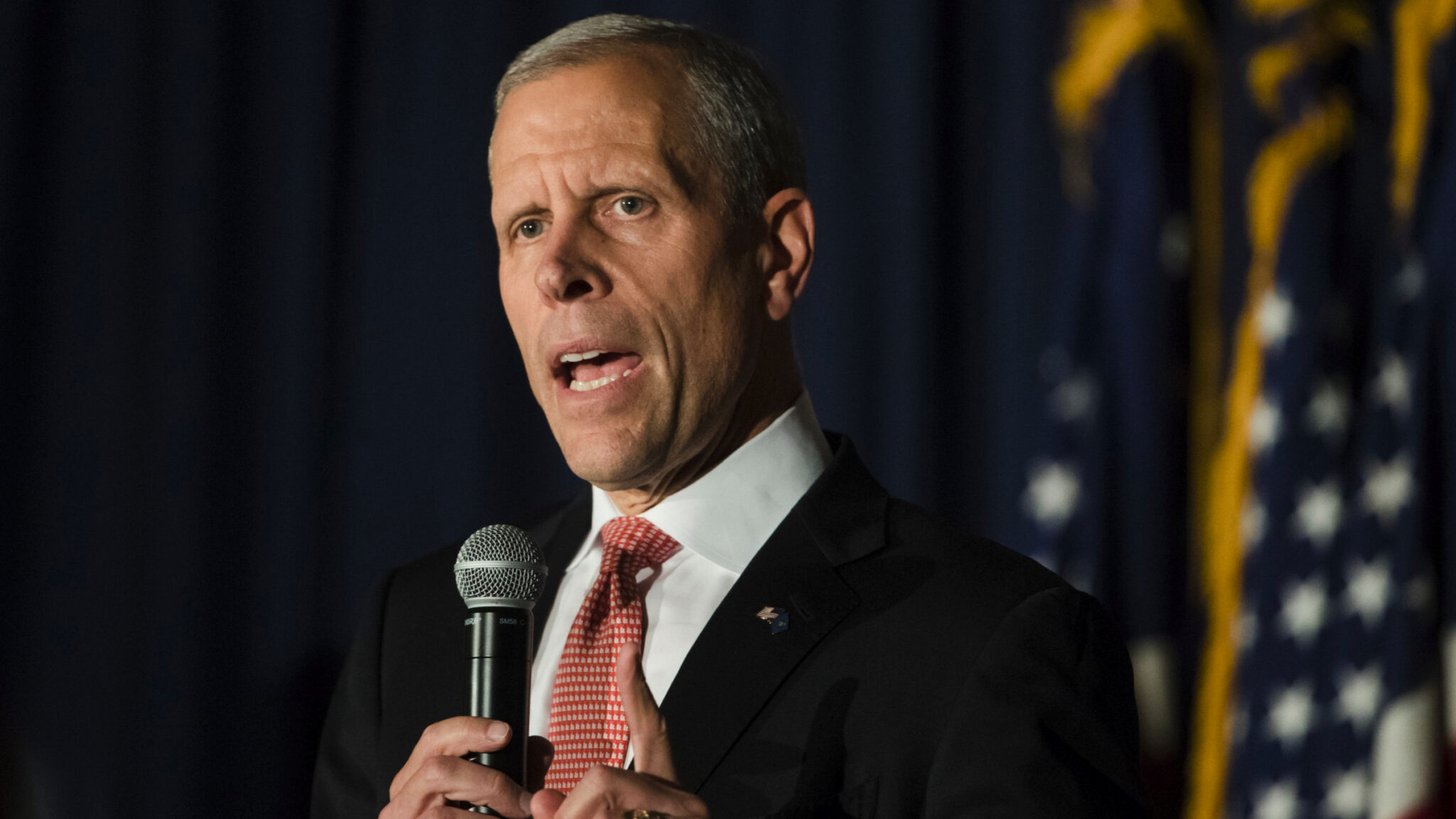 Paul Mango (Matt Rourke/AP Images)
How Op­er­a­tion Warp Speed clashed with Pfiz­er in the ear­ly days of the pan­dem­ic
Op­er­a­tion Warp Speed, per­haps the bright­est spot in for­mer Pres­i­dent Don­ald Trump's Covid-19 lega­cy, helped hur­ry the de­vel­op­ment and dis­tri­b­u­tion of Pfiz­er and Mod­er­na's life­sav­ing Covid-19 vac­cines at a pace nev­er be­fore imag­ined.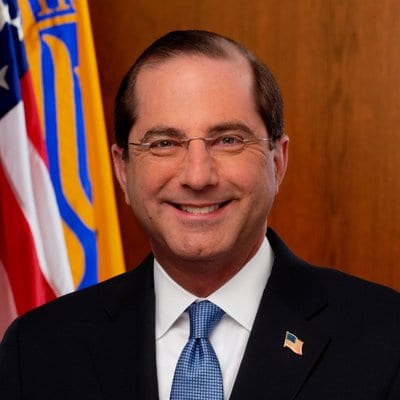 Alex Azar
One of the cen­tral fig­ures in and around the now-de­funct OWS was Paul Man­go, for­mer deputy chief of staff at HHS who led the me­dia calls around Covid-19 and worked close­ly with for­mer HHS Sec­re­tary Alex Azar.
Man­go has penned a new book on his time at OWS lead­ing up to the vac­cines, which hits the shelves on May 18.
An ad­vance copy of the book, known as Warp Speed: In­side the Op­er­a­tion That Beat COVID, the Crit­ics, and the Odds, de­liv­ers sev­er­al sur­pris­ing be­hind-the-scenes strug­gles be­tween Warp Speed and Pfiz­er, a com­pa­ny that in­sists it nev­er took any gov­ern­ment sup­port for its Covid-19 vac­cine.
But Man­go's book ex­plains more of the de­tails on how Pfiz­er's vac­cine strug­gled at the be­gin­ning, what Pfiz­er did take from OWS, and how the Big Phar­ma was re­liant on the fed­er­al gov­ern­ment for sev­er­al key tasks.
In out­lin­ing the cen­tral is­sues for Warp Speed, Man­go points to Pfiz­er, which sold 100 mil­lion dos­es of its vac­cine for $1.95 bil­lion to the US, as one of three main sources of ten­sion.
When the vac­cines first be­gan rolling out, Man­go ex­plains how Pfiz­er pledged in Sep­tem­ber 2020 that it would like­ly de­liv­er 50 mil­lion dos­es to the US be­fore year's end.
"As the au­tumn wore on, how­ev­er, Pfiz­er be­gan re­duc­ing the num­bers of dos­es we could ex­pect to re­ceive," Man­go writes.
The dos­es were even­tu­al­ly de­liv­ered in a trick­le in ear­ly De­cem­ber, Man­go says, but Pfiz­er shift­ed its promise to 22 mil­lion dos­es, and end­ed up on­ly pro­vid­ing 18 mil­lion.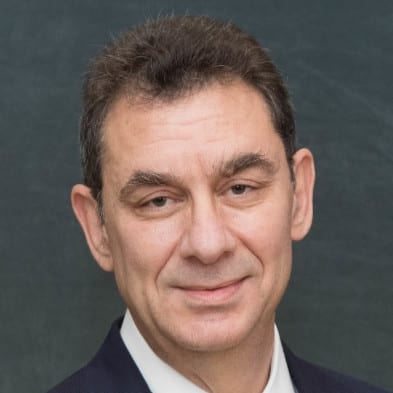 Al­bert Bourla
"Need­less to say, in those ear­ly weeks, when it came to Pfiz­er's man­u­fac­tur­ing process, we had lit­tle con­fi­dence at all," Man­go writes.
Pfiz­er has since dis­trib­uted more Covid-19 dos­es than just about any oth­er com­pa­ny and hauled in more than $20 bil­lion in vac­cine sales last year world­wide. Pfiz­er CEO Al­bert Bourla is al­so writ­ing his own book that may ex­plain some of this sit­u­a­tion more. But still, Man­go in­sists that Pfiz­er was the tough­est to deal with.
"Of all the com­pa­nies in which we in­vest­ed, Pfiz­er was both the least trans­par­ent and least col­lab­o­ra­tive. It would not let us ob­serve its man­u­fac­tur­ing process­es for months and then failed to de­liv­er the con­tract­ed amounts of dos­es it promised in No­vem­ber and De­cem­ber of 2020. This erod­ed the cred­i­bil­i­ty of the GEN [Gus­tave] Per­na's dis­tri­b­u­tion team in the eyes of many gov­er­nors," Man­go writes.
Sim­i­lar­ly, Man­go, a West Point grad­u­ate who al­so served as chief of staff at CMS, not­ed the "on­ly prob­lem" Warp Speed en­coun­tered among 18 us­es of the De­fense Pro­duc­tion Act to pri­or­i­tize cer­tain sup­plies, was with Pfiz­er.
"It is hard to know for sure, but pol­i­tics may have been at least par­tial­ly be­hind Pfiz­er's gen­er­al­ly dif­fi­cult stance to­ward OWS, even while de­pend­ing heav­i­ly on our as­sis­tance with pack­ag­ing, dis­trib­ut­ing, and ad­min­is­ter­ing its dos­es," Man­go writes, adding:
For a long time, Pfiz­er de­clined to an­swer these ques­tions yet voiced frus­tra­tion with not re­ceiv­ing a pri­or­i­ty rat­ing un­der the DPA. We spec­u­lat­ed that the com­pa­ny in­tend­ed to use the DPA to help it man­u­fac­ture vac­cines that would be shipped over­seas, which, in many cas­es, the DPA pro­hib­it­ed. In the late fall, Pfiz­er be­gan to en­counter se­ri­ous raw ma­te­r­i­al and spare parts con­straints. On­ly then did it com­ply with the DPA's re­quire­ments and re­ceive (in De­cem­ber) a pri­or­i­ty rat­ing.
Pfiz­er did not re­spond to a re­quest for com­ment.
The GAO al­so not­ed in a re­port from last April that the De­part­ment of De­fense worked with all of the com­pa­nies but Pfiz­er to ne­go­ti­ate ad­di­tion­al gov­ern­ment rights re­quir­ing vac­cine de­vel­op­ers to li­cense their IP so that a con­tract man­u­fac­tur­er may pro­duce the vac­cine for ex­clu­sive sale to the gov­ern­ment.
Mon­cef Slaoui (AP)
"Ac­cord­ing to DOD of­fi­cials, DOD was un­able to ne­go­ti­ate with Pfiz­er to in­clude third par­ty man­u­fac­ture as a rem­e­dy in its agree­ment due to the gov­ern­ment's lack of in­volve­ment in the Pfiz­er vac­cine's de­vel­op­ment. Pfiz­er of­fi­cials not­ed that Pfiz­er's agree­ment does not al­low the gov­ern­ment to 'march-in,' as that term is de­fined in 35 U.S.C. § 203, and ac­cord­ing to their agree­ment, gov­ern­ment fund­ing was lim­it­ed to pay­ment for dos­es," the GAO re­port says.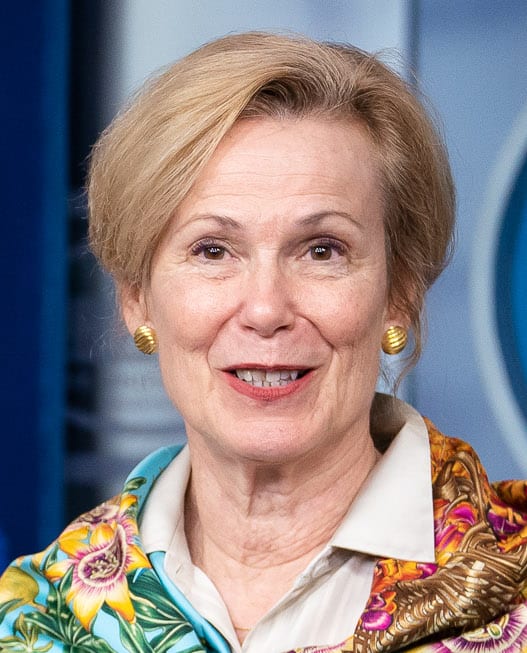 Deb­o­rah Birx
Man­go al­so re­flects on the ten­sion be­tween Mon­cef Slaoui, Warp Speed's dis­graced chief sci­en­tif­ic ad­vi­sor who has since been let go from sev­er­al biotechs and boards due to sex­u­al ha­rass­ment, and Deb­o­rah Birx, the White House coro­n­avirus task force co­or­di­na­tor.
Where­as Slaoui in­sist­ed on ad­vanc­ing six vac­cine can­di­dates across three dif­fer­ent tech plat­forms, Birx told the team to fo­cus "on on­ly one of these three plat­forms, a tried-and-test­ed tech­nol­o­gy re­ferred to as 'pro­tein sub-unit' be­ing uti­lized by two of our vac­cine can­di­date com­pa­nies Novo­vax and Sanofi," ac­cord­ing to Man­go.
Hind­sight is 20/20, but nei­ther the Novo­vax nor the Sanofi Covid-19 vac­cines have re­ceived an EUA yet.
And where­as Warp Speed helped NIH build Mod­er­na's Covid-19 vac­cine from the ground up, mak­ing the EUA a mo­men­tous oc­ca­sion, Man­go notes that the Pfiz­er EUA:
Did not have the same emo­tion­al im­pact on our team. It wasn't even re­al­ly a Pfiz­er vac­cine. Dis­trib­uted by Pfiz­er, BioN­Tech, a small com­pa­ny in Ger­many, ac­tu­al­ly de­vel­oped it. While heav­i­ly sup­port­ed by Op­er­a­tion Warp Speed in many ways, in­clud­ing a $2 bil­lion ad­vanced pur­chase or­der for 100 mil­lion dos­es, Pfiz­er con­sis­tent­ly chose to op­er­ate at arm's length. So, we did not feel near­ly the per­son­al own­er­ship of Pfiz­er's suc­cess as we did of Mod­er­na's.