In a new set­back, FDA kicks back Acel­Rx's ap­pli­ca­tion for pain med — shares tank again
An ac­ci­dent-prone Acel­Rx $ACRX has stum­bled in­to an­oth­er reg­u­la­to­ry ditch.
The biotech re­port­ed this morn­ing that the FDA re­ject­ed its ap­pli­ca­tion for Dsu­via (ARX-04), a sub­lin­gual jolt of the pain med sufen­tanil. Ac­cord­ing to the state­ment, the FDA wants more safe­ty da­ta on at least 50 pa­tients while al­so de­mand­ing a hu­man fac­tors study to val­i­date the changes made on di­rec­tions for use.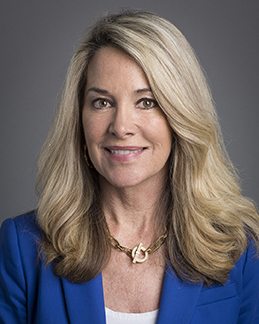 Pamela Palmer, CMO Acel­RX
That's all quite man­age­able, says the com­pa­ny. But af­ter some ear­li­er mis­steps, in­clud­ing reneg­ing on a promise that the agency would not re­quire a new late-stage study of its lead opi­oid pain drug Za­lvi­so a cou­ple of years ago, Acel­Rx has de­vel­oped some­thing of a cred­i­bil­i­ty prob­lem with in­vestors.
Its stock tanked on the news, pre­dictably, free falling 53% in a mat­ter of min­utes.
The Red­wood City, CA-based com­pa­ny has been mov­ing slow­ly on this front. But FDA reg­u­la­tors are on high alert for any pow­er­ful pain meds that could add to the opi­oid cri­sis in the US. Acel­Rx was forced back on Za­lvi­so and or­dered to care­ful­ly study how pa­tients han­dled the oth­er sufen­tanil prod­uct. Af­ter pro­duc­ing new late-stage da­ta in Au­gust, the com­pa­ny is steer­ing a new ap­pli­ca­tion to the FDA.
In­ves­ti­ga­tors re­port­ed in ear­ly 2016 that ARX-04 cut base­line pain scores by an av­er­age of 2.7 on a 10-point scale. In the sec­ond co­hort, the drop was 3.1 points from a base­line score of 8.1, hit­ting the pri­ma­ry end­point. Most of the pa­tients, 75%, got the pain re­lief they were look­ing for from a sin­gle dose un­der the tongue, while 7 re­quired two dos­es and two got a third. Three were al­so dosed with mor­phine.
"We be­lieve the rec­om­men­da­tions stat­ed in the CRL are man­age­able and plan to ful­ly co­op­er­ate with the FDA. We re­main fo­cused on the NDA re­sub­mis­sion and our mis­sion to pro­vide physi­cians and pa­tients with pre­cise and ef­fi­cient non-in­va­sive pain man­age­ment op­tions for mod­er­ate-to-se­vere acute pain with­in med­ical­ly su­per­vised set­tings," said Vin­cent J. An­got­ti, chief ex­ec­u­tive of­fi­cer, Acel­Rx.