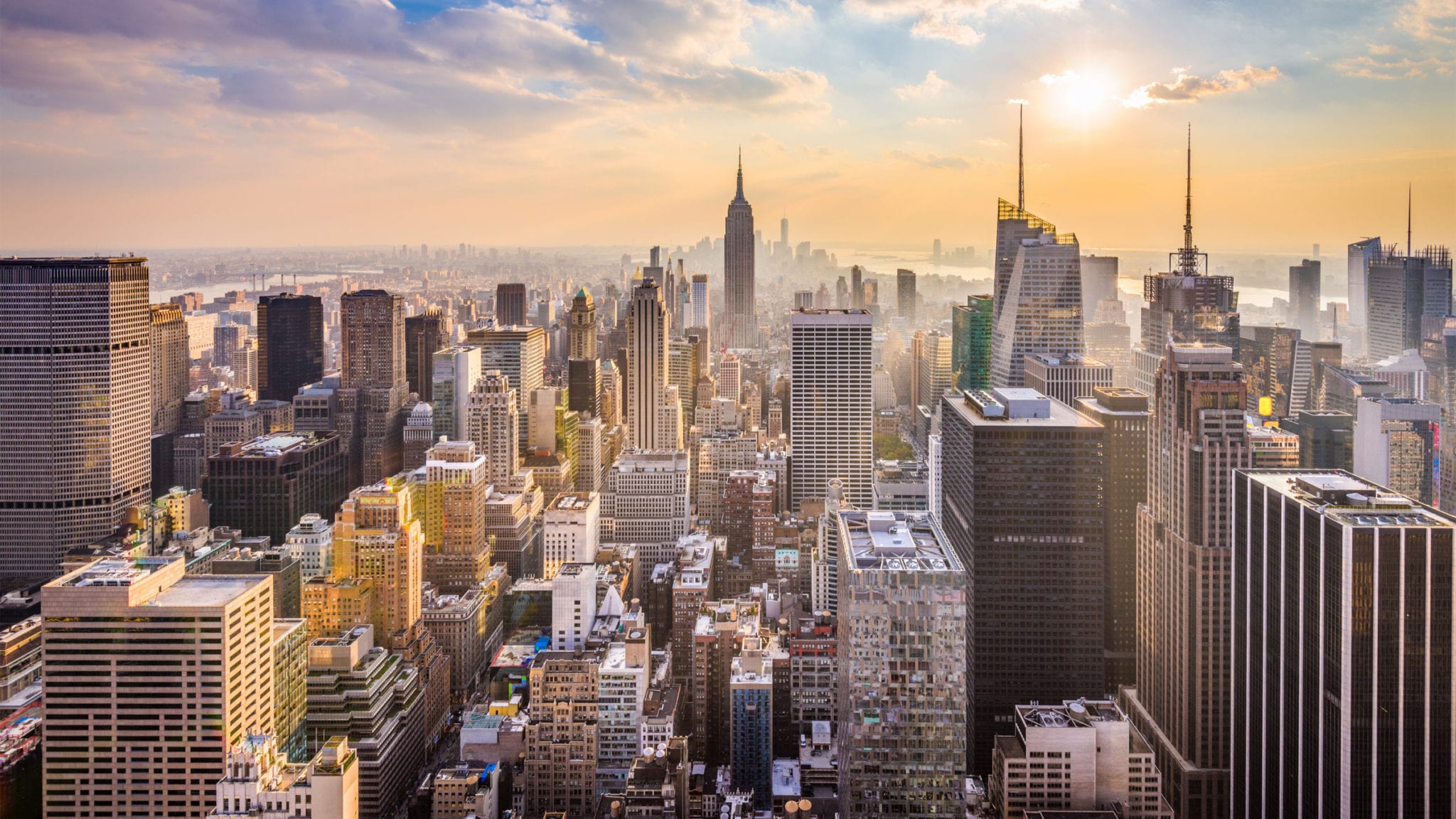 In search of biotech hub glo­ry, the Big Ap­ple lures lo­cal star­tups with lab space
The city that nev­er sleeps is itch­ing to be­come the city that could cure in­som­nia. With Boston and San Fran­cis­co main­tain­ing their dom­i­nance as the pre­mier hubs for de­vel­op­ing drugs, New York City has or­ches­trat­ed a scheme to en­tice biotech — iden­ti­fy­ing the lack of space in these de­sired clus­ters as a key im­ped­i­ment to grow­ing star­tups.
Back in 2016, NYC may­or Bill de Bla­sio made a $500 mil­lion com­mit­ment to the sec­tor over 10 years as part of his broad­er plan to boost job cre­ation. As part of this ini­tia­tive, called LifeSci NYC, $10 mil­lion has been set aside to sup­port nascent biotechs by al­lo­cat­ing them lab space.
"One of the ma­jor is­sues the city has faced with life sci­ences has been find­ing space," a spokesman for New York City Eco­nom­ic De­vel­op­ment Corp (NYCEDC) told End­points News. "There has been sig­nif­i­cant ad­di­tions to in­cu­ba­tion space with Bi­o­Labs@NYU­Lan­gone, JLabs, and Launch Labs, but we're now fac­ing what hap­pens to those com­pa­nies once they've suc­cess­ful grad­u­at­ed from these spaces. The Ex­pan­sion Space Funds was one of the so­lu­tions – we want­ed to help them by di­rect­ly in­vest­ing in­to the com­pa­nies who are tak­ing on the ad­di­tion­al cost to cre­ate new space in the City to grow."
De­spite high rents and low avail­abil­i­ty, the life sci­ence ecosys­tems in Boston and San Fran­cis­co con­tin­ue to thrive, while the Den­ver metro area has seen life sci­ences em­ploy­ment dou­ble in the last decade thanks to a bur­geon­ing start­up com­mu­ni­ty. Seat­tle, mean­while, has prof­it­ed from a flur­ry of M&A ac­tiv­i­ty and now com­mands some of the high­est rents out­side of San Fran­cis­co and Boston, ac­cord­ing to a re­search re­port by Jones Lang LaSalle de­tail­ing the life sci­ences land­scape in 2018.
Star­tups are al­so con­stant­ly vy­ing for top bio­phar­ma tal­ent, which has had a rip­ple ef­fect on re­al es­tate de­ci­sions. Da­ta from JLL show the high­est num­ber of life sci­ences PhDs each year grad­u­ate from — you guessed it — Boston and San Fran­cis­co with 1317 and 1065, re­spec­tive­ly. New York, mean­while, gen­er­ates some 591 such grad­u­ates an­nu­al­ly, while claim­ing to be the world's largest con­cen­tra­tion of aca­d­e­m­ic in­sti­tu­tions. Af­ter tal­ent, space is an­oth­er im­por­tant con­sid­er­a­tion for biotech star­tups. Ac­cord­ing to JLL, eight of the top 10 US clus­ters cur­rent­ly have sin­gle-dig­it di­rect va­can­cy rates.
NYCEDC launched the ex­pan­sion fund ear­li­er this month by al­lo­cat­ing $1 mil­lion to Ver­sant Ven­tures-backed im­muno-on­col­o­gy start­up Quen­tis Ther­a­peu­tics. They de­buted with a $48 mil­lion A round in 2016, used to ex­pand its head­quar­ters with 10,000 square feet of ded­i­cat­ed wet-lab and of­fice space in West Harlem.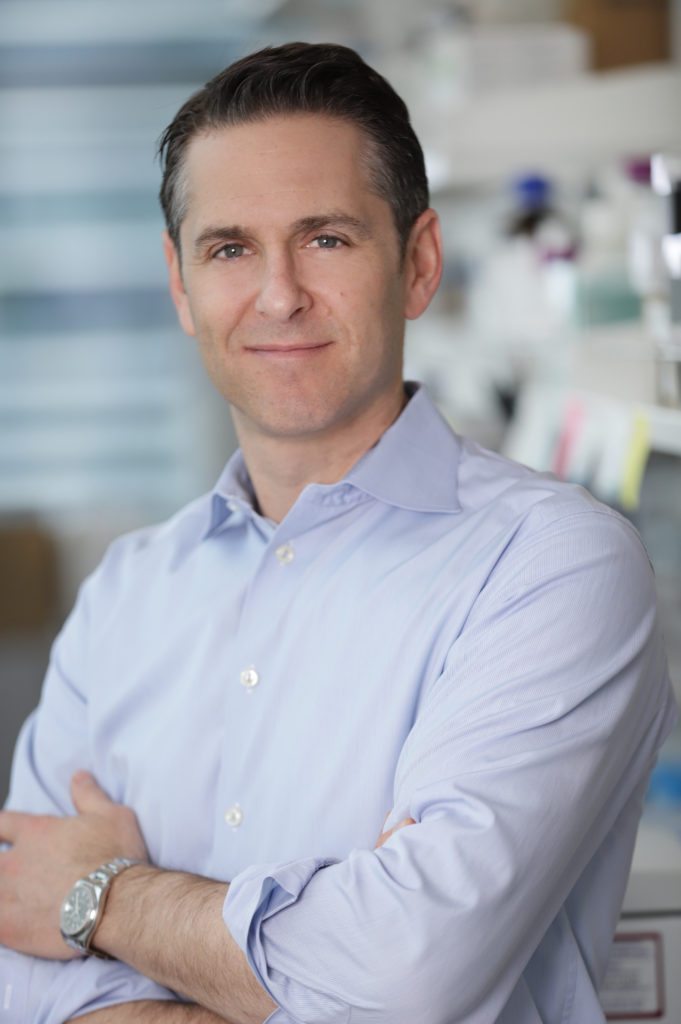 Michael Aber­man
The com­pa­ny, run by for­mer Re­gen­eron ex­ec Michael Aber­man, cur­rent­ly has 16 em­ploy­ees, and hopes to em­ploy a to­tal of 50 over the course of five years. Quen­tis' new HQ will form part of West Harlem's biotech clus­ter, which in­cludes CUNY's Ad­vanced Sci­ence Re­search Cen­ter, City Col­lege's Cen­ter for Dis­cov­ery and In­no­va­tion, Harlem Bio­space, New York Struc­tur­al Bi­ol­o­gy Cen­ter and the Zuck­er­man Mind & Brain In­sti­tute.
"In­vest­ments in NYC by Alexan­dria Re­al­ty ini­tial­ly, and JLABS, and Bi­o­labs NY more re­cent­ly, have re­al­ly moved the nee­dle for the NYC biotech en­vi­ron­ment as start-up space/in­cu­ba­tor space had been one of the miss­ing in­gre­di­ents, now that we have achieved a crit­i­cal mass of young com­pa­nies in start­up," Aber­man told End­points News.
"I have lived in NY for my en­tire ca­reer, my fam­i­ly is here, I am a Yan­kee, Jets, Knicks fan, and be­lieve there are many tal­ent­ed bio­phar­ma ex­ec­u­tives that would love to stay in (or re­turn to) NY rather than move to Boston or San Fran­cis­co."
---
Im­age: NYC Shut­ter­stock