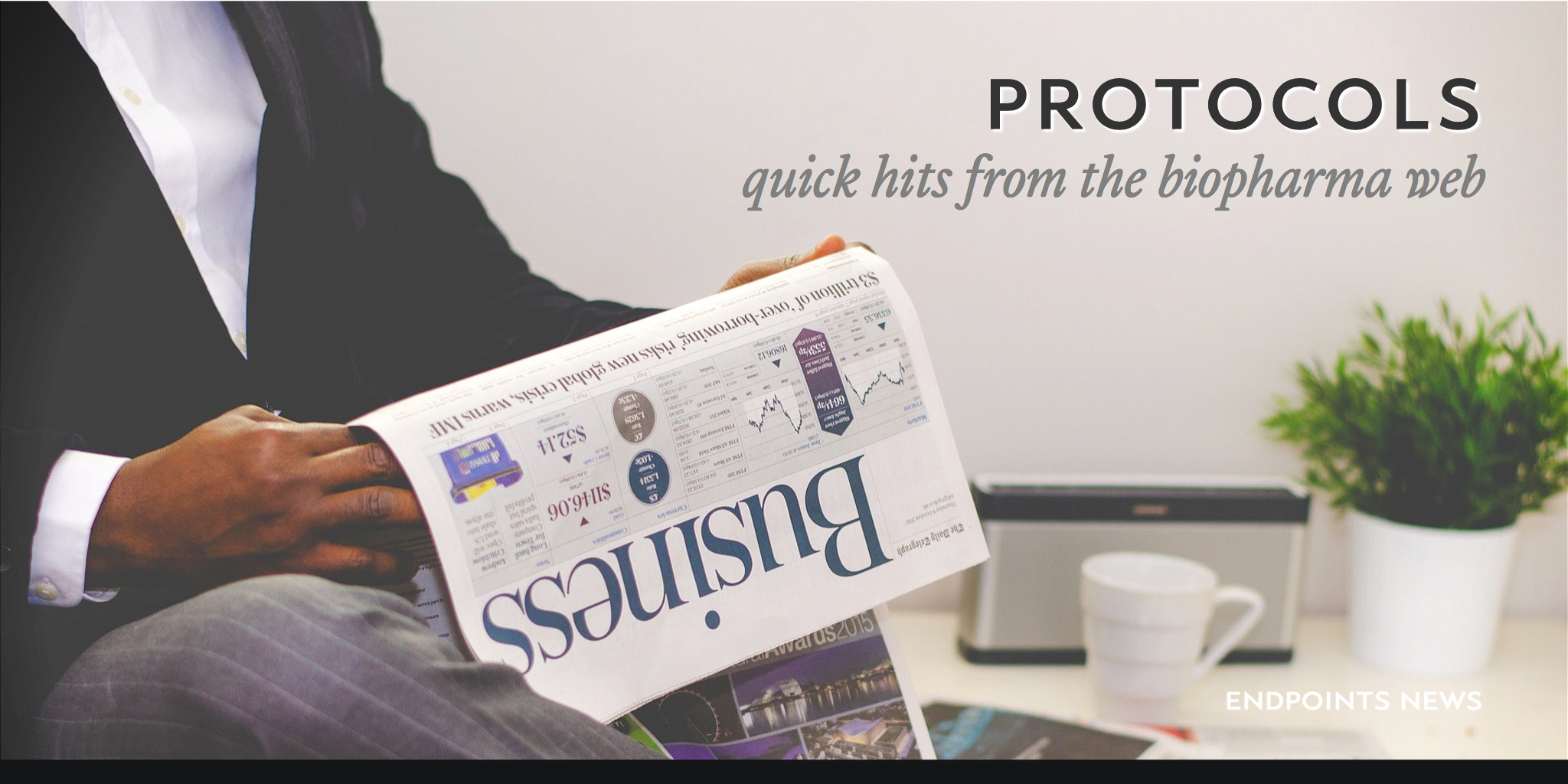 In­cyte tries to fend off TR­C's mi­ni-ten­der of­fer to in­vestors; Grit­stone On­col­o­gy scoops Acte­lion CFO Jean-Marc Bellemin
→ In­cyte $IN­CY is count­ing on its in­vestors to pro­tect 0.71% — or 1,500,000 shares — of its com­mon stock, from Cana­da's TRC Cap­i­tal, which is out to buy them at a dis­count price. The in­vest­ment firm promised $88.88 per share in cash, com­pared to $93.16 that In­cyte said it was trad­ing at when the of­fer com­menced. The Wilm­ing­ton, DL com­pa­ny notes that TRC has made "many sim­i­lar un­so­licit­ed mi­ni-ten­der of­fers" for oth­er pub­lic com­pa­nies' shares, and urge share­hold­ers to ig­nore or with­draw from the trans­ac­tion.
→ Af­ter a stint of more than 15 years at Acte­lion, ac­quired by J&J, Jean-Marc Bellemin is tak­ing a new job at Emeryville, CA-based Grit­stone On­col­o­gy. As CFO and EVP of fi­nance, Bellemin has a broad man­date to lead the im­munother­a­py com­pa­ny's fi­nance, ac­count­ing and in­vestor re­la­tions func­tions, as well as hu­man re­sources and in­for­ma­tion tech­nol­o­gy. All of this will be fa­mil­iar to him, as he steered much of Acte­lion's strate­gic de­ci­sions be­fore J&J bought out the Swiss biotech.
→ Based on re­sults from a Phase I tri­al, Copen­hagen-based Zealand $ZEAL re­port­ed to­day that its lead drug glepaglu­tide may still work if it's tak­en once or twice a week — in­stead of every day. Twice- and once-week­ly reg­i­mens for the GLP-2 drug was deemed to have "ad­e­quate ex­po­sure for clin­i­cal ef­fect" in short bow­el syn­drome, ac­cord­ing to a phar­ma­co­ki­net­ic study in­volv­ing 75 healthy sub­jects. With pos­i­tive PhII da­ta us­ing once-dai­ly dosage un­der its belt, the 20-year-old biotech is now propos­ing to take the new reg­i­men in­to a Phase III tri­al, ex­pect­ed to be­gin this year.
→ Kingston, RI-based MindIm­mune says it has ex­e­cut­ed a re­search al­liance with Pfiz­er on the role for pe­riph­er­al im­mune cells in the pathol­o­gy of cen­tral ner­vous sys­tem dis­or­ders. Odd­ly, the deal comes right af­ter Pfiz­er $PFE an­nounced plans to dump all its ear­ly- and mid-stage neu­ro­sciences work.
→ Is­rael's Bio­Can­Cell has raised $25 mil­lion from in­vestors while lay­ing plans for a pub­lic list­ing in the US lat­er this year, ac­cord­ing to a re­port from Reuters. The lead drug — BC-819 — is de­signed to treat non-mus­cle-in­va­sive blad­der can­cer.